Build your document

Save, print & share

Sign it & make it legal
Learn more about Eviction Notices
While state laws vary, most legal eviction processes begin with an Eviction Notice. If your tenant has violated their rental agreement by not paying rent or otherwise not upholding the lease terms, you can use an Eviction Notice to document the breach of contract and warn the tenant that you will take action to remove them if they fail to comply with the terms of the lease.
If this is your first time initiating an eviction, you may want to talk to a lawyer about the best course of action for your situation. Generally speaking, by keeping good records and filing paperwork properly, your experience removing a tenant can be much less stressful.
Learn more about how to use our free Eviction Notice template, what to include, and how to protect your rights as a landlord or property manager in this essential guide.
"The eviction process is set up to be as fair to both parties as possible. Make sure to complete each form with descriptive information and properly serve each document to the other party. One breach of the process can be costly."
What is an Eviction Notice?
Eviction Notices are most often used when a tenant fails to pay rent or violates the Lease Agreement. This notice is used to inform the renter that they need to comply with the terms of the lease or you'll take steps to start the legal eviction process with the court. It is important to note that this document by itself cannot force renters to move. You still need a court order to evict a tenant legally.
An Eviction Notice form may also be called: Eviction Letter, Notice to Vacate Letter, Notice to Quit
Do I need an Eviction Notice?
No matter how frustrated you may be, you should not try to remove a tenant without the proper legal action and paperwork. It is important to carefully document your communications and operate fully within the law. If you go rogue and take illegal actions such as turning off utilities, changing locks without a court order, or entering a unit without proper notice, you might end up on the losing side of a court battle. You'll also want to refrain from excessive phone calls, text messages, or notes because it could be considered harassment. It's best that you work with a lawyer and follow the formal eviction process.
When properly drafted, an Eviction Notice letter can help to protect you as a landlord or property manager by:
Documenting the tenant's non-compliance with the lease terms
Setting forth a date by which the tenant should fix the issue at hand
Providing the tenant official written warning that you plan to take further legal action
Even if you don't have a written lease in place, it is still critical to follow the formal legal process starting with the eviction letter.

What is the eviction process?
While an eviction can help to relieve you of a problem tenant, it is likely to be a stress-inducing process. That said, by filing the right paperwork with the courts and keeping meticulous records, you can help the eviction process go as smoothly as possible.
While state and local laws vary, the basic eviction process normally follows a similar timeline of events.
What are legal reasons to evict a tenant?
Evictions happen for a variety of reasons, but the most common legal causes for eviction include:
Late rent
This is one of the most common reasons for an eviction. There are steps that you can take for collecting late rent before issuing an Eviction Notice, including sending a Late Rent Notice. Ultimately, it is up to you as a landlord to determine if you want to offer a payment plan or otherwise help the tenant get back on track before issuing a formal eviction letter.
Persistent past due payments
State and local laws vary on whether you can use this reason. If you are dealing with ongoing timeliness issues, it may be helpful to document each violation with a Late Rent Notice to support your eviction case.
Violation of the lease agreement
ou may be able to evict someone if they violate lease terms. Classic examples include bringing in an unauthorized pet or roommate, or smoking on the premises, if such actions are not permitted in the Lease Agreement.
Property damage or health and safety hazards
Some property managers begin the eviction process after excessive damage happens to the property at the fault of the renter. A tenant may also be evicted if they create health or safety hazards like blocking emergency exits or tampering with sprinkler systems.
Illegal use
While you'd have to prove it, from police records or other means, this is another reason to evict. Illegal use could be any criminal activity such as using or distributing illegal substances, but it can also include using a residentially-zoned property to run a business, if that business is breaking zoning laws.
Disturbing other tenants
If your renter repeatedly annoys or harrasses other tenants, you may be able to evict the renter. You'll likely need to present proof such as copies of noise ordinance violations or letters from other tenants.
Owner or relative move-in
In some localities, you may evict a tenant so that you or a relative can move onto the premises. There are often additional rules that apply to this type of eviction, so it is important to talk to a lawyer to understand the process.
Depending on the location of the property, a landlord may not have to provide any reason or "just cause" at all. That said, it is critical to note that you may not evict a tenant on the basis of discriminatory factors (like age, race, gender, religion, etc.). You also cannot evict a tenant in retaliation for complaints or for withholding rent in scenarios where you've failed to fulfil your legal obligations as a landlord or property manager. Even if a tenant fails to pay rent or they break other terms of the lease, you are still required to uphold your end of the contract until a court order is issued.
It is important to ask a lawyer, if you have questions or don't understand what is legally required to evict a tenant in your area.
How much notice am I required to give before evicting a tenant?
The amount of notice that landlords are required to give varies based on state law. There can also be different notice periods for non-payment of rent compared to other lease violations. Typically, the eviction notice period can range between 0 and 30 days depending on the state, with the most common times being 3, 5, or 7 days. When you make an Eviction Notice with Rocket Lawyer, your document will automatically be populated with the legal notice period required in your state.
Depending on the state and on the terms of the Lease Agreement, there may be additional rules regarding how long the rent must be overdue before an Eviction Notice can be delivered. As housing laws can vary by locality, it is important to talk to a lawyer to understand what laws apply to your specific situation.
Eviction Notice forms for every state
Rocket Lawyer's free Eviction Notice forms can be customized for any state:
What information is included in an Eviction Notice?
At the very least, an Eviction Notice letter should list details about the rental arrangement, the parties involved, the reason that the notice is being served, and how long the tenant has to resolve the situation before further legal action is taken.
The following details are typically covered:
Addresses
Addresses of the rental property and landlord or property management company
Tenant names
Every tenant listed on the lease agreement and/or who pays rent must be included in the notice. This includes any children or roommates listed on the lease.
Status and/or date of lease
Whether the lease is still active or not, or if there is a lease at all.
The reason that the notice is being served
Landlords should always refer to state laws regarding evictions to make sure they have a legally valid reason to evict a tenant. The reason for the eviction will determine the type of notice being delivered.
Date
The date the landlord will sign the notice. This is not necessarily the date the notice will be served upon the tenant.
Proof of service
The landlord may decide to include a proof of service to officially document when and how the Eviction Notice was delivered to the tenant.
The eviction process is legally complex, and landlords must follow very specific requirements that will vary depending on the circumstances. For this reason, it is strongly recommended that you review the eviction process and your completed Eviction Letter with a lawyer before attempting to serve any notice to a tenant. Failing to follow the correct eviction procedures for your state, can lead to a dismissal of your case.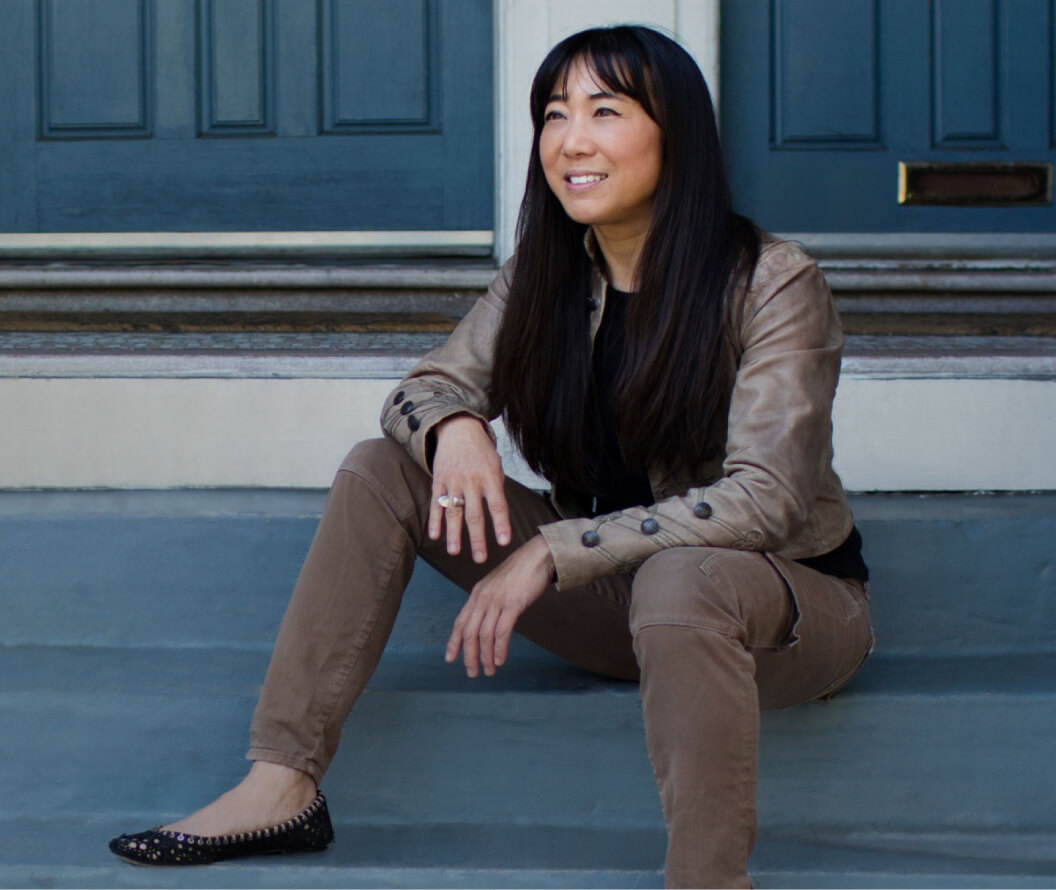 Ready to make your free Eviction Notice?
Your document is free during your 7-day trial membership.
How to make an Eviction Notice with Rocket Lawyer
Making your free Eviction Notice online is easy. Just answer a few questions, and we'll build the document for you. The entire process usually takes less than 10 minutes.
To make an Eviction Notice, choose the state that your property is located in and Rocket Lawyer's document builder will guide you through the process of customizing your letter based on your location and the reason for eviction. If you need to find missing information, you can skip questions or save the document and come back later to finish it.
You can access your Eviction Notice anytime, anywhere, on any device. As a Rocket Lawyer Premium member, you can easily edit and make duplicate copies of your letter for future use. You can also download it in PDF or Word format and print it anytime.
What should I do before making an Eviction Notice?
Outside of performing adequate tenant screening, keeping good records is incredibly essential to supporting your case for eviction. In order to avoid scrambling for documentation when the time comes to file a complaint, it can be helpful to keep copies of the following for all tenants: Lease Agreement, Security Deposit Receipt, Rent Receipts, Late Rent Notices, Eviction Notices, and all other communication (letters, phone calls, text messages, emails, and notes). This way, you'll have records of your rental relationship at your fingertips if issues arise.

As you prepare to file for an eviction, it is always a good idea to work with a lawyer. An attorney with experience in evictions can help make sure you follow local laws and processes. In order to assemble all of your records for your lawyer, you may want to fill out an Eviction Process Worksheet. This document provides basic information about your tenant and their violation(s) of your rental agreement. You can also attach documentation, including a copy of the lease, photographs of damage, repair estimates, written statements of witnesses, police reports and other documents to support your case. Outside of reviewing your Eviction Notice letter, your attorney can help you prepare and defend your case once it goes in front of a judge.
What should I do after making an Eviction Notice?
Once your Eviction Notice is drafted, here are a few more things you should consider doing:

Make It Legal
™
Each completed Eviction Notice form comes with a Make It Legal™ checklist of the actions you need to take to finalize your document. Your checklist will be specific to the state that your property is located in.
Ask a lawyer
Since eviction is a complex process with strict rules that vary by state, it is highly recommended that you work with a lawyer to review your approach. With Rocket Lawyer, you can ask a question about your Eviction Notice, and an On Call® attorney will reply with a personal response. Most questions are answered within 4 business hours. As a Premium member, you also have access to document review and a free 30 minute consultation on each new legal matter. Premium members who need more help can save up to 40% on legal fees when hiring an attorney from our network.
Sign your Eviction Notice
Eviction notices must be signed by the landlord or property manager before being served to the tenant.
Deliver your notice
Your local housing laws will dictate how you need to serve the notice. It is critical to understand exactly what delivery methods are legal in your state, since failure to follow the law can lead to the dismissal of your case. If you are unsure, ask a lawyer.
In many states, you can serve the notice yourself in-person and sign the proof of service upon delivery. Depending on your location, you may be required to leave the notice with an adult tenant. Generally speaking, if no one is home, you can leave the notice posted in a visible location and send a copy of the letter by mail. In some states, you can have another person like a friend or a certified process server deliver the notice for you. The key takeaway here is that you must follow the specifics of the law for your state.
Make more property management documents
Access dozens more legal documents made for landlords, including a Rent Increase Letter, a Lease Amendment, a Consent to Sublease, and an Agreement to Cancel Lease. As a Premium member, you can make unlimited copies and revisions of any rental document, or handle your other legal matters with documents like a Quitclaim Deed, Bill of Sale, or Power of Attorney.
Incorporate your rental business
If you have not already formed a business entity, Rocket Lawyer is here to help. Incorporating your real estate business can help you separate your personal assets from your business assets and help to protect your personal finances in the event of a lawsuit or bankruptcy. Learn more about the benefits of incorporation.
Common Questions about Eviction Notices
Landlord eviction questions
What is "just cause"?
"Just cause", otherwise known as "good cause" means that a landlord can only evict a tenant for a specific reason listed in the local housing ordinances. Please check your local laws or talk to lawyer to ensure you have just cause. Generally, just cause reasons for eviction tend to be failure to pay rent, lease agreement violations, property damage, illegal sublets, etc.
Can I evict a tenant in a rent-controlled unit?
You can, but you'll need to comply with the laws that apply to rent-controlled buildings. In most cases, you can evict with just cause, however there are usually safeguards in place to prevent ulterior motives, such as evicting a current tenant in order to raise the rent. You may benefit from consulting with a lawyer familiar with the local housing laws before you attempt to evict a tenant from a rent-controlled unit.
Can I serve an Eviction Notice to a commercial tenant?
Yes, you can serve an Eviction Notice to a commercial tenant. While the commercial eviction process may be similar to a residential eviction, commercial tenants often have different protections surrounding them, so it is recommended that you work with a lawyer.
Can I evict a family member or house guest who doesn't have a written lease?
A written lease is not required to evict someone from your property. Depending on how the unwanted guest acts, they may be classified as a tenant in the eyes of the law. For example, if their verbal agreement with you involves payment or work in exchange for a place to stay, or if they change their mailing address to your property, they could be recognized as a tenant and formal eviction may proceed If you are in this situation, it may be helpful to talk to a lawyer.
Can I evict an individual tenant if there are multiple tenants on the lease?
Generally speaking, no. A landlord cannot be awarded a court order for possession of a property if any tenants will continue to reside there. It is important to name all of the tenants (including any children) in your Eviction Notice, so that the court can grant you full possession of the property. Failure to name all of the tenants could result in a dismissal of your case.
What is constructive eviction?
Constructive eviction is when a landlord takes action to render a property uninhabitable (such as cutting off utilities or refusing to resolve mold or pests issues) to try and force a tenant to leave the premises. Constructive eviction is illegal and may result in a tenant recovering damages and rent payments.
How much does it cost to evict a tenant?
In some cases, you may only need to pay court fees and a service fee if you are using a process server or certified mail to deliver the Eviction Notice. If you hire a lawyer, you'll need to pay their fees, as well. Other costs may include a locksmith, storage, and mover fees. Outside of immediate monetary costs, eviction can also be stressful and time-consuming, so it is often ideal that you invest in better tenant screening up front to avoid potential problems with renters in the future.
Are eviction fees tax deductible?
Legal fees for eviction are a tax-deductible business expense for landlords. Talk to a CPA or tax lawyer if you have questions about your taxes as a landlord.
What information do I need to file an eviction with the courts?
If you need to move forward with legal action after delivering the Eviction Notice, you'll need to file your lawsuit properly with the local courts. The local government website or a local lawyer can tell you which documents you'll need to file and what the fees might be. In most situations, you'll need:
Address and description of the property
Contact information for landlord and tenant
Reason for the eviction
Rent due from the tenants, if applicable
Details of how the Eviction Notice was delivered
A lawyer with experience in eviction, can help you navigate the process most efficiently.
Do I have to hire an attorney for my eviction hearing?
It depends. If you operate your real estate business as an LLC or corporation, you will likely be required to hire an attorney to represent your company in court. Ask a lawyer what the requirement is in your state.
Should I accept a partial rent payment?
Whether you choose to accept a partial payment is up to you. That said, it is generally advised that you do not accept a partial payment after you've started the legal eviction process, as it could reset the notice period or even invalidate your Eviction Notice altogether. If you are considering taking a partial payment, you may want to seek legal advice from an attorney about how best to protect yourself. If you do accept a payment, make sure to issue a receipt and document the terms of your agreement for the remaining portion.
What happens if the tenant fails to move out after the court judgement?
When a judge rules in favor of eviction, a court order, often called a Writ of Eviction or a Writ of Possession, is issued. The tenant will usually have a few business days to move after this court order is issued.
If the tenant fails to move in the time allotted, another court order, called a Writ of Restitution may be issued. This order will give the tenant another deadline to move out and schedule a "set-out" date, on which the tenant will be forcibly removed. If the tenant doesn't move by the set-out date, then a US Marshall, Sheriff, or other law enforcement officer may physically remove the tenant and the landlord can padlock the property or change the locks. At this point, the tenant will be trespassing if they come back to the premises without the landlord's consent.
Laws for how you handle tenant property after the set-out will vary by locality, but in some cases, you may be required to keep your tenant's property safe for a period until they can claim it. In this case, you generally shouldn't expect law enforcement officers to physically move the property to storage, you may need to hire movers or do it yourself. Depending on the location, a landlord may also be able to sell abandoned property to cover the cost of back rent or legal fees. It is important to talk to a lawyer to determine the appropriate timelines for such actions, as the laws vary based on the state and the value of the property in question.
Tenant eviction questions
Can I evict my roommate?
If your roommate is on the lease, only your landlord can legally evict them and if that happens, you could be evicted, as well. If you are having problems with your roommate, you may be able to enter into a separate agreement with your landlord to allow you or your roommate to break the lease and move out without a formal eviction. A lawyer can also help you understand your options.
If your roommate is a legal subtenant (landlord-approved sublet), depending on state and local law, you may be able to evict them following the same eviction procedure as a landlord.
Can I be evicted for withholding rent?
In many states, it is within your rights as a tenant to withhold or deduct rent if your landlord is not fulfilling their contractual obligation to keep the property habitable and safe. That said, it is recommended that you speak with a lawyer if you find yourself in this situation, or if you feel that you are being evicted for retaliatory reasons.
Can I be evicted if I have children, am elderly, or disabled?
While a judge may be more sympathetic to your case due to hardship, there are limited protections in place if you owe past due rent or have otherwise violated your lease. While it is rare, you may be eligible for a time extension or for relocation assistance, depending on your location. If you want to understand the best option for your specific situation, or you feel that you are being evicted for discriminatory reasons, you should talk to a lawyer.
Can I be evicted in the winter?
While certain localities may have their own rules against scheduling set-outs on holidays or rainy days, there are no overarching protections against being evicted in wintertime. Generally speaking, landlords may start the eviction process at any time of year.
Can I be evicted for running a freelance business in my apartment?
If you are running a business in your apartment and are breaking zoning laws, then yes, your landlord has the right to evict you. Your landlord may also evict you if your lease forbids you from running a business on the property. In many cases, your best bet to avoid a surprise eviction is to seek approval from your landlord to run your home business. If you feel you are being evicted unfairly, talk to a lawyer.
What should I do if I receive an Eviction Notice?
Talk to a lawyer. In most cases, the law favors the landlord. If you have paid your rent and feel that you have complied with the requirements of the lease, contact a lawyer to help you fight the case. Either way, be prepared to move immediately in case you lose.
What happens if I don't appear in court for my eviction hearing?
If you do not appear in court on the scheduled date, you most likely will lose your case. If you are unable to appear in court due to unforeseen circumstances, it is best to talk to an lawyer about your options.
What happens if I am evicted?
If you lose your eviction case the judge will provide a Writ of Possession (court order saying that access to the property will be returned to the property owner) and you will need to move quickly. Depending on your situation, you may have as few as 24 hours or as much as ten days to move. Either way, prepare to move right away. Move your most important possessions first, such as medications and legal records. If your landlord needs to forcibly remove you they will request a sheriff's escort. The sheriff can forcibly remove you from the property. The landlord will also usually hire a locksmith to appear at the 'move out" to change the locks immediately.
Can my landlord sell my belongings?
Yes, in most cities and states they can after a certain amount of time, such as 30 days. They may be able to sell your belongings and use the profit to help offset the money you owe in back rent and fees. Your original lease may describe how your landlord must manage your belongings if you cannot move out before you lose access to the property.
Does an eviction affect my credit score?
If a judge rules in favor of an eviction against you, the civil court judgment can appear on your credit report. However, if you move from the property after being served an Eviction Notice and vacate the premises before a court order, you can avoid the eviction from appearing on your credit report.
Do I still have to pay rent after being evicted?
After a court order for eviction is granted, your obligation to pay rent ceases, but you will be responsible for any damages awarded to your landlord. This amount typically includes past due rent and legal fees.
If your landlord accepts any rent payment, whether partial or the full amount due, before the final ruling and court order, they generally must stop pursuing the eviction. A tenant rights lawyer can help you understand the laws that apply to your situation.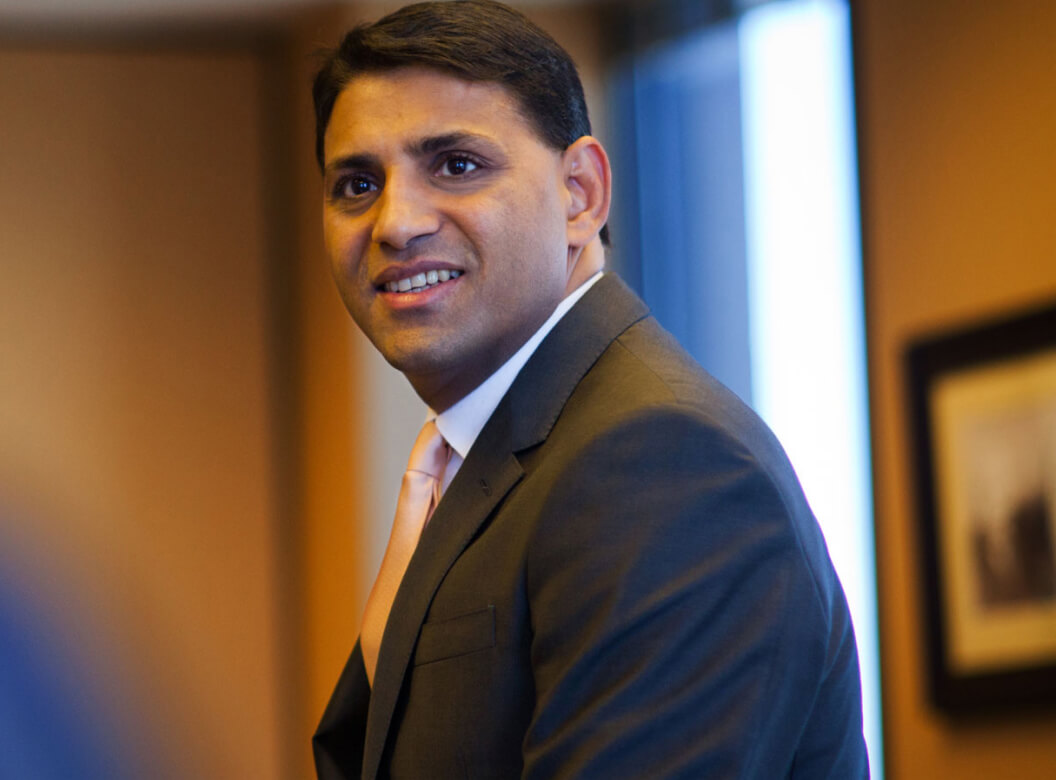 We're here to help
If you have more questions about Eviction Notices and what options are right for you, ask a lawyer and get an answer within 1 business day.
Legal glossary: Eviction Notice terms explained
Cause
This is simply the reason for the eviction such as non-payment of rent or a lease violation.
Lease violation
When a term or terms of a Lease Agreement have been broken. Common violations include non-payment of rent, unapproved pets or roommates, or unapproved subleases.
Notice of Non-Renewal
A Notice of Non-Renewal means the landlord is choosing to not renew a lease at the end of the terms of the Lease Agreement.
Notice to Cure or Quit
In many cases, this notice means that the tenant must comply with the terms of the lease and "cure" their non-compliance with the lease or move out. Sometimes this notice is also called a Notice to Comply or Vacate.
Notice to Pay Rent or Quit
This type of notice means that the tenant must pay the rent due or they must "quit" their lease and move.
Proof of Service
Proof that a document has been delivered. If a process server, court official, or law enforcement officer delivers a notice for the landlord, a Proof of Service or Affidavit of Service should be provided to the landlord. A landlord who delivers an Eviction Notice by hand, may also sign the Proof of Service themselves.
Unlawful detainer
The lawsuit filed by a landlord in the local court to start the legal eviction process.
Writ of Possession
Also called a Writ of Eviction, this is a court order telling the tenant that they must move. The tenant is usually given a set number of days to move out voluntarily before further action is taken.
Writ of Restitution
This is a court order authorizing law enforcement like the US Marshall, Sheriff or other officers to physically remove a tenant and their belongings. This is usually issued after the tenant does not comply with the Writ of Possession.
Stay protected with Document Defense
®
Sometimes things don't go as planned. Document Defense® will be there if a dispute arises with your Rocket Lawyer Eviction Notice.
Available to Rocket Lawyer Premium members. Terms apply.
Try Rocket Lawyer free!
Whether you manage just a few properties or many, Rocket Lawyer offers legal services you can trust at prices you can afford. Become a Premium member and get:
Instant access to our entire library of legal documents

Quick legal advice from our On Call network of lawyers

Document Defense® protection on all your contracts

Free 30-minute attorney consultations on each new matter

Secure cloud storage—edit, download, and print anytime

Reduced rates when you incorporate your business