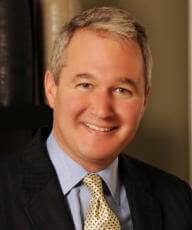 Reviewed by Rocket Lawyer On Call Attorney

Christopher B. Johnson, Esq
Last Will and Testament Basics
A Last Will and Testament allows you to communicate your wishes and make things easier for the people you care about. Creating a Last Will and Testament as a part of your estate plan will ensure all you leave behind—including the care of your children—will be taken care of according to your wishes.
Use a Last Will and Testament if:
You'd like your property, including Digital Assets, distributed according to your wishes after your death.
You'd like to list the people or organizations that will receive your property after your death.
You'd like to list the person or group who will carry out the terms of the Last Will.
You'd like to name who's responsible for minor children if their other parent is unable to take care of them.
Note: If the value of what you own is going to be larger than the federal estate tax exemption amount, currently $5,340,000, it's a good idea to get an attorney.
Digital assets: A last will and testament can help you pass along many computer and Internet-related property, including online accounts or digital files. Other examples of digital assets include email accounts, blogs, social-networking websites, online backup services, photo and document sharing websites, business accounts, domain names, virtual property and computer files.
---
View Sample
Sample Last Will and Testament Form
More than just a template, our step-by-step interview process makes it easy to create a Last Will and Testament based on your specific circumstances.
Save, sign, print and download your document when you are done.
---
Other names for a Last Will and Testament:
Last Will, Will and Testament, Will
How to write a Last Will and Testament:
Writing a last will doesn't have to be complicated or difficult. In fact, a last will is simply a written way for you to state your desires for what happens to your property and children after your death and avoid any confusion or familial disputes. Our online interview helps you write your last will simply and easily—all you have to do is answer questions about your situation and wishes, and your answers are used to complete your personalized will.
Here are a few things you'll want to keep in mind when you write your will:
Choose Beneficiaries
When you're writing your last will, you'll first need to designate your beneficiaries. Your beneficiaries are the people that will receive your property. These are normally your spouse, children, other relatives, and close friends. You can also make any special bequests regarding any digital assets you own. You'll indicate who will receive your estate and specified possessions.
Appoint an Executor
Choosing an executor is an important part of writing your last will. Your executor will carry out your wishes concerning the legal and financial matters of your estate. With that kind of power, it's a good idea to pick someone who is good with numbers and organized. It's probably better to look for those qualities rather than the person who is closest to you. We have a more detailed article about how to appoint a will executor, with information about multiple executors, the type of person you should look for, and some other important factors you should keep in mind. Of course, you can always ask a lawyer should you need further clarification.
Pick a Guardian for Your Children
You'll also want to make sure your children are taken care of when writing your Will, which means picking a guardian. In most cases, your spouse will receive most of your assets and will provide financially for your children, but you may want to separate the provisions for your children, in case something were to happen to your spouse.
Sign Your Will with Witnesses
In order for your last will to be valid, it must be signed, and you must be of legal age and mentally competent. You also need witnesses' signatures attesting that you knew what you were signing. Restrictions on who can witness a will—as well as if it will need to be notarized—vary across the country, so be sure to check with your state.
What to do once you've written your Will
Put Your Will in a Safe Place
Having a last will won't do you much good if no one can find it. Make sure you keep yours in a secure place, generally at home in a safe or in a jointly-owned safe deposit box. It's also a great idea to create a couple copies and give them to people you trust, such as your children, spouse, and estate planning attorney.
Finish Your Estate Plan
Remember, a last will is part of your estate plan, not the whole thing. It's important to create a power of attorney, a living will, and a living trust(s) for your loved ones. You can read more about creating a comprehensive estate plan in our "Wills v. Estate Plan" article. Certain important decisions—like who can make end of life decisions for you—cannot be included in your will.
Review and Amend Your Will
If you have a new granddaughter or purchase a car you know your son your son would like, you don't have to redo your entire last will. That's what codicils are for. Codicils allow you to make legal changes to your existing will like the ones we mentioned above.
It's especially important to do this after big life changes, like a marriage, a divorce, or the birth of a child. And of course, make sure you keep your codicils with your will.
Other Estate Planning documents:
A Last Will is just part of an estate plan. A complete estate plan contains many of the following:
If you have any questions about what's right for you and your business, we can connect you with a lawyer for quick answers or a document review. And if you'd like more estate planning information, please visit our estate planning center or our Estate Planning Guide.