Build your document

Save, print & share

Sign it & make it legal
Learn more about Lease Agreements
A Lease Agreement can help you be a better landlord. This binding rental contract defines what your tenants can expect from you and what you expect from them. With the right details included, a written and signed Rental Agreement is the best way to start a mutually beneficial landlord-tenant relationship.
Learn more about how to use our free Lease Agreement template, what to include, and how to protect yourself and your property in this helpful guide for landlords and property managers.
"When preparing a residential lease agreement, make sure to list all adults who will be occupying the home. Having each adult tenant sign the rental agreement holds each one legally responsible for paying rent and keeping your property in good condition."
What is a Lease Agreement?
A Lease Agreement is a contract between two parties (a lessor and a lessee) that outlines the terms of renting property. When it comes to a residential rental, the lessor is the property owner or landlord, and the lessee is the tenant.
A signed Lease Agreement can help you avoid a lot of problems as a landlord. Without a Rental Agreement in place, there may be confusion over common topics, such as late fee amounts, if smoking is permitted, and if pets are allowed. A Rental Lease Agreement lets tenants know exactly what is expected of them while they live in your property. It defines what you will be responsible for as a landlord and what actions you'll take if the lease is not followed.

A Residential Lease Agreement may also be called: Rental Agreement Form, Rental Lease, Rental Contract, or Tenancy Agreement.
Do I need a Lease Agreement?
Even if you are renting to a friend or family member, it is smart to have more than just a verbal agreement. Specific terms discussed in a verbal rental agreement can easily be forgotten and relationships can go sour as a result. Verbal agreements are also much more difficult to prove, making it hard for them to be enforced in court.
When properly executed, Rental Lease Agreements can help landlords by:
Documenting the terms that the landlord and tenant have

agreed to

Holding the tenant responsible for paying rent for the entirety of the lease term
Providing legal support during evictions and other legal disputes
A rental contract can also help to limit phone calls from tenants asking about common issues like acceptable rent payment methods and maintenance responsibilities.
In all, a Rental Agreement form helps to set the tone for your tenant's stay and helps you to manage your property consistently and effectively.


What type of property can a Lease Agreement be used for?
Our standard Lease Agreement form can be used for nearly any type of residential property including:
Apartments
Duplexes
Townhomes or condos
Single-family homes
Mobile homes
Long-term vacation rentals
Tiny homes
Short-term business travel rentals
A room in your own home
If you need to rent a business property, we also offer Commercial Lease Agreements.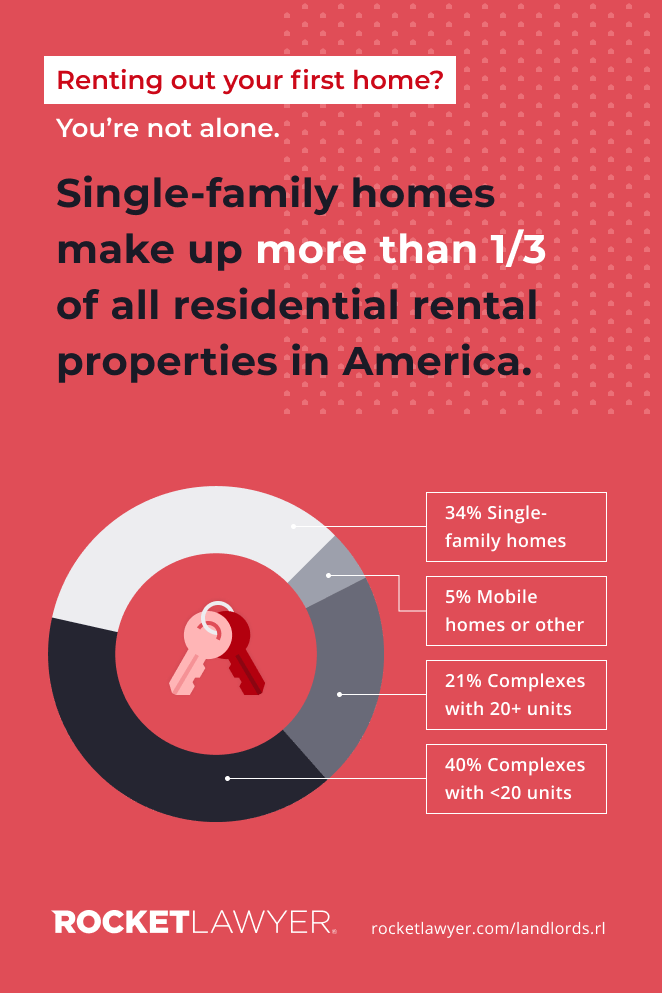 Lease Agreement forms for every state
Rocket Lawyer's free Rental Agreement forms are customizable and suitable for every region. Learn more about rental contracts in your state:
What information is included in a Lease Agreement?
A Residential Lease Agreement should outline every aspect of the rental arrangement that you want your tenants to agree to, and it should clearly outline your responsibilities and expectations as the landlord or property manager.
The following landlord-tenant topics are typically covered in a Rental Agreement:
Lease term details
How long will the lease last?
What will happen when the lease term ends?
Will the lease be renewable?
What happens if the tenant needs to break the rental agreement?
Are roommates allowed?
Is subletting allowed?
Rent
What rent will be charged?
How much is the security deposit?
When is rent due and when is it considered late?
How can rent payments be made and what are the accepted forms of payment?
What happens if the rent is late or a check bounces?
Who pays for utilities?
House rules
What are the tenant's maintenance responsibilities?
How long can guests stay?
Are pets allowed?
Is smoking permitted?
Other topics
Is there parking or storage available?
Who is responsible for property damage?
What is the process for requesting maintenance?
Getting everyone on the same page at the beginning of a landlord-tenant relationship can help prevent issues in the future. Always be sure to provide a copy of the signed Rental Agreement form to each tenant, so they can refer to it instead of calling you with time-consuming questions. The signed rental contract can also serve as a reminder of agreements that the tenant made, if there ever comes a time when you need to enforce it.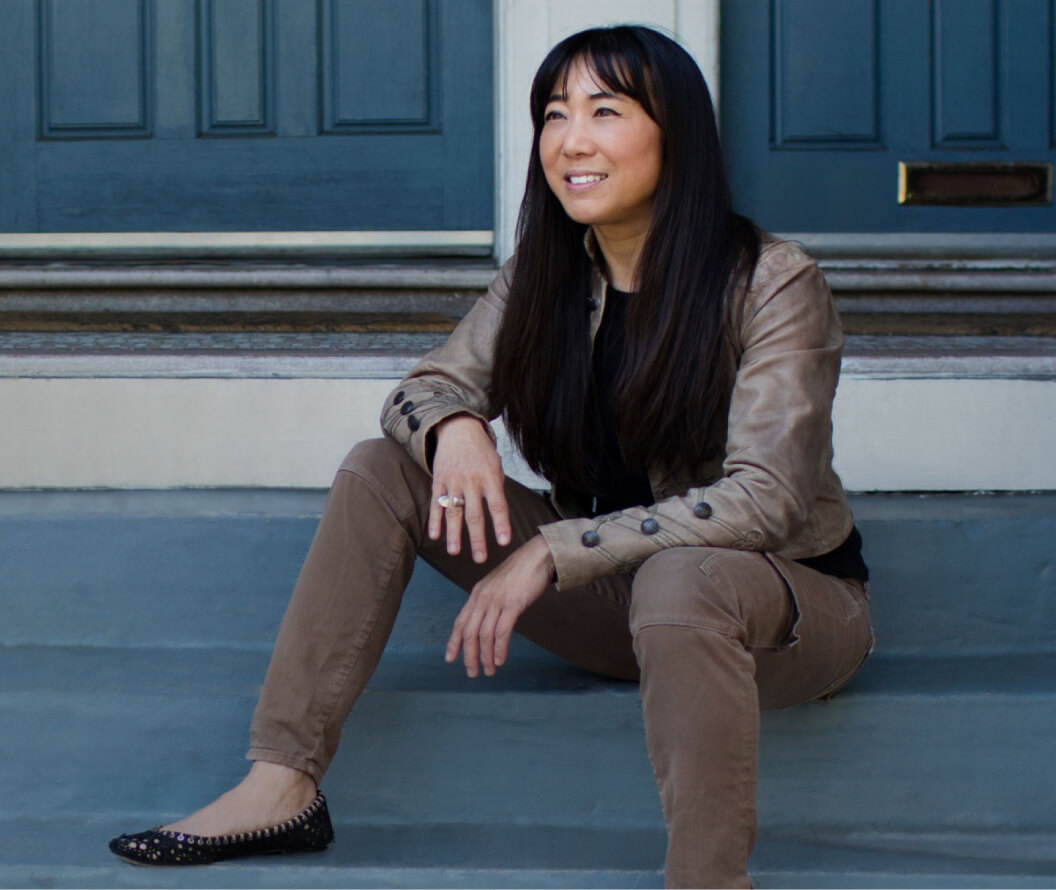 Ready to make your free Lease Agreement?
Your document is free during your 7-day trial membership.
How to make a Lease Agreement with Rocket Lawyer
Making a free Lease Agreement online is simple. Just answer a few questions, and we'll build your document for you. The whole process can take less than 10 minutes.
Rocket Lawyer's document builder will guide you through making your customized Rental Lease Agreement. Once you choose your state and start your document, we will automatically generate the legal language required for your Rental Agreement based on how you answer the interview questions. If you don't have all of the information that you need, you can skip questions, and save your document for later.
You can access your Lease Agreement anytime, anywhere, on any device. As a Rocket Lawyer Premium member, you can copy your rental contract, edit it, or send it out to your tenants for an online signature. You can also download it in PDF or Word format and print it anytime.

What should I know before making a Lease Agreement?
You do not need to know how to write a Rental Agreement yourself to use Rocket Lawyer's templates, however you may find it helpful to gather all of the information you need beforehand.

To make a Rental Lease Agreement, you'll need to have the following details available:

General property details
Every Lease Agreement form should include the address of the property, as well as the name of the landlord or property manager. You can also describe the property or attach a floor plan or schematic to your contract.
Property maintenance and utilities details
You can choose if the tenant should have any maintenance responsibilities, or if you would like to care of maintenance requests yourself.
Security deposit details
You'll want to include how much the security deposit is and how it will be returned after the tenant moves out. In some states, you may need the bank and account information of where the security deposit will be held.
Tenant and guest information
You'll need the full names of every person living in the unit. In terms of guests, you can limit how long they may stay and where they may park vehicles, if applicable.
Rent payment schedule
With our free Rental Agreement template, you simply select when the rent is due and the number of grace period days. You can also outline how much the late fees are and when they are due.
Auto-renewal clause
What happens when the contract ends? In many instances, landlords opt for auto-renewal. That means that the terms remain the same, and the tenant pays on a month-to-month basis. Or, you can opt to make a new Rental Agreement form with altered terms and require the tenants to agree to the new terms if they want to continue as renters.
Pet provisions
As a landlord you have the right to decide whether a tenant can bring in a pet. Keep in mind that state laws vary, so it may or may not be legal to restrict certain breeds, and you may not be able to charge an additional pet deposit or cleaning fee. Some landlords, however, may require monthly pet rent. Note that service or companion animals are not classified as pets and their owners are protected from discrimination by federal law. If you have questions about allowing animals on your property, ask a lawyer.
Furnishings
While most apartments only include appliances or perhaps window coverings, your property may be different. Note which furnishings you provide in your lease, so all property can be accounted for when the tenant moves out.
Parking
If your tenant will have a parking space in your apartment complex or home's driveway, make sure to include the description of the space in your Lease Agreement.
Subletting
You have the option of allowing or disallowing subletting of your property. Many property managers do not allow tenants to rent (all or part of) their home or apartment to someone they don't have a rental agreement with, so you may want to consider prohibiting subletting. Or, you may include provisions for adding new or additional tenants to a lease upon your approval.

Other provisions
There are other options and provisions available in our free printable Lease Agreement form—such as the number of keys provided, whether there is storage space, and how to go about terminating the lease—so you can rest assured that your Rental Agreement will help to spell out all of the important details for you and your tenant.

Legal and reliable
Our free Rental Agreement template has been vetted by lawyers and legal staff, so you can use it with confidence.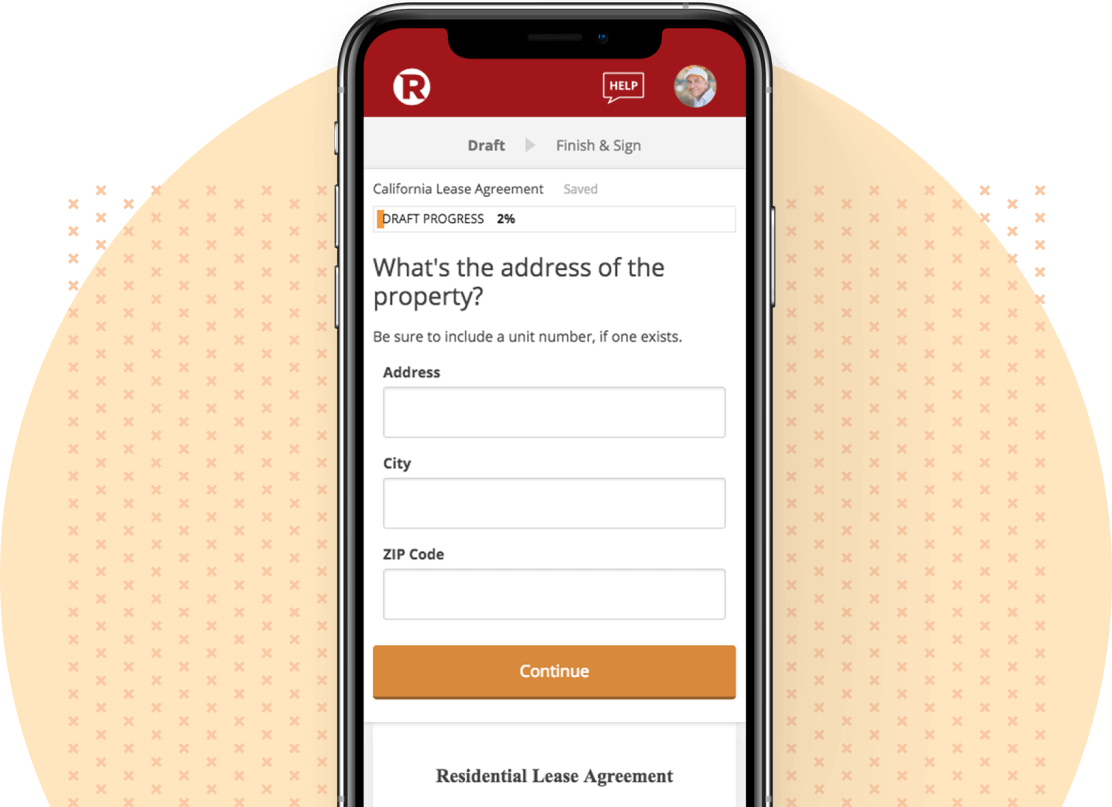 Lease Agreement addendums and disclosures
In addition to the usual legal terms, Rocket Lawyer's standard Lease Agreement form also comes with a Move-In Inspection Checklist. Using this document, your tenant can record the condition of the rental unit before they move in. The worksheet can be referenced when the tenant moves out to ensure that the property is returned to you in good condition with normal wear and tear.
Depending on your state, your Rental Agreement may need to contain other addendums, notifications, and disclosures that are required by law or available to protect both landlord and tenant, including:
Mold notification
Requires tenants to notify the landlord about water damage and potential mold issues ASAP. Landlords may also be required to notify tenants of existing mold that exceeds state limits.
Asbestos addendum
If the building was built before 1981, this addendum tells the residents how best to avoid disturbing surfaces that may contain asbestos.

Information about bed bugs
Tells tenants how to handle bed bug infestations.
Pest control disclosure
Describes pests required to be controlled and information about pest control methods.
Lead paint disclosure
If the building was built before 1978, this disclosure describes potential lead hazards.

Radon hazards notification
Notifies tenants that radon may be present on the property.

Past housing code violations
A list reporting past housing code violations.
Flood zone disclosure
Information about the property being in a flood zone.
Criminal activity disclosure
Notifies the renters if any illegal activity has occurred on the property.
Megan's Law notification
Release of sex offender information.
Domestic violence
Policy for changing locks or allowing early termination of the rental agreement in the event of domestic violence.

Laws for disclosure can vary by state and locality, so it is important to seek legal advice from a local attorney if you have questions about what you are legally obligated to include within or alongside your Residential Lease Agreement form.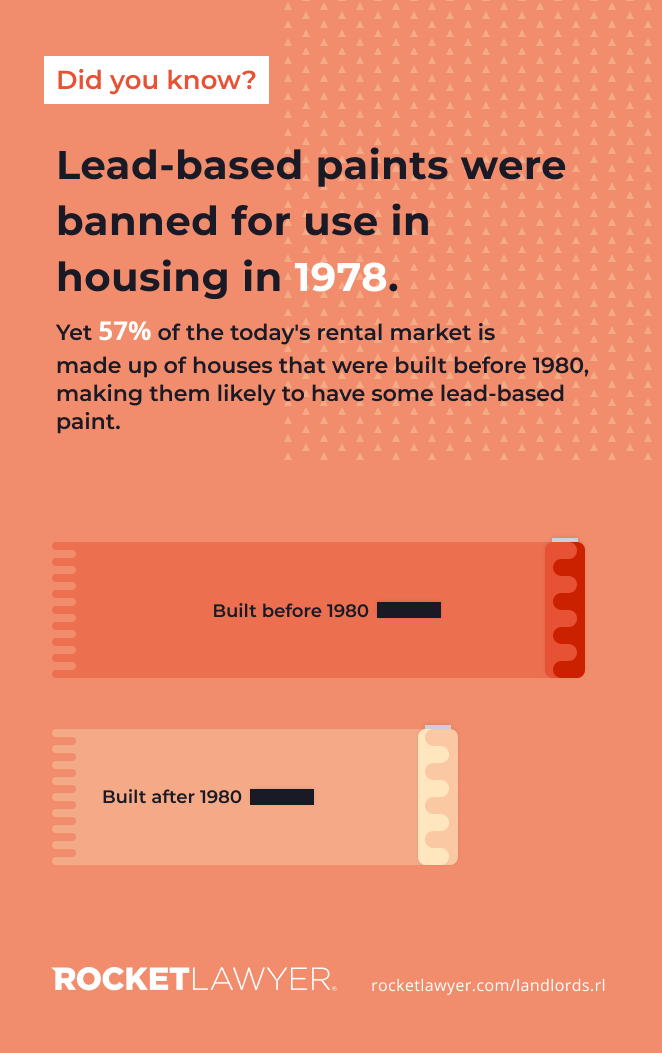 What should I do after making a Lease Agreement?
Once your Rental Agreement is made, here are a few more things you should consider doing:

Make It Legal
™
Each completed Residential Lease Agreement form comes with a Make It Legal™ checklist of actions you need to take to finalize your document. This can include anything from getting it signed by both parties to making sure that all of the appropriate addendums and notifications are attached.
Sign online
Easily sign and send your Rental Agreement out to tenants for an online signature. Or, if you prefer, print out a hard copy and re-upload the signed version later. (Note that electronic signatures are not currently supported on Florida lease agreements. If you are renting property in Florida, you can download and print a signable copy of your rental contract.)
Ask a lawyer
If you have any doubts or concerns about local housing laws, ask a lawyer about your Lease Agreement, and a Rocket Lawyer On Call® attorney will reply to your question with a personal response. Most questions are answered within 4 business hours. As a Premium member, you also have access to Document Defense®, document review, and a free 30 minute consultation on each new legal matter. Premium members who need more help can save up to 40% on legal fees when hiring an attorney from our network.
Make more property management documents
Access dozens more legal documents made for landlords, including a Tenant Welcome Letter, a Co-signer Agreement, a Security Deposit Receipt, and an Eviction Notice—just in case you ever need one. As a Premium member, you can make unlimited copies and revisions of any business document, or handle family affairs with personal documents like a Last Will and Testament and Living Will.
Incorporate your rental business
If you have not already formed a legal business entity, Rocket Lawyer is here for you. Incorporating can help you separate your business assets from your personal assets and help to protect your personal finances in the event of a lawsuit or bankruptcy. Learn more about the benefits of incorporation and make your business official today.
Stay protected with Document Defense
®
Sometimes things don't go as planned. Document Defense® will be there if a dispute arises with your Rocket Lawyer Lease Agreement.
Available to Rocket Lawyer Premium members. Terms apply.
Common Questions about Lease Agreements
Landlord lease questions
What are landlords legally responsible for?
As a landlord, you are responsible for taking care of repairs to ensure that a property is habitable. You must also hold up your end of the rental agreement which may include paying for certain utilities or providing lawn care services.

Can I limit the number of tenants?
You can, if you comply with local housing laws. The general guideline is two people per bedroom plus one. Using this guideline, the limit would be five tenants for a two-bedroom apartment.
What is rent control and does it apply to me?
Rent control limits the maximum that landlords can charge for rent, and also sets a limit for annual increases. This kind of rental is rare and generally only found in certain cities and localities in California, New York, New Jersey, Maryland and Washington DC. If your property is subject to rent control, it is important that you talk to a lawyer to understand your rights and obligations as a landlord.
How much security deposit can I charge?
How much you can charge depends on the state the rental property is in. Many states limit the amount of the deposit to one to two times the amount of the rent. Local laws may apply, as well. If you are unsure about the laws in your area, ask a lawyer.
What can I deduct from a security deposit?
For the most part, you cannot deduct expenses for regular wear-and-tear, such as fading paint, rug wear, or dirty blinds. You can deduct for damage or hygiene issues considered outside of normal use, such as building damage or excessive filth.

Can I raise the rent before a lease expires?
In most cases, you need to wait until the lease expires to change the rent amount. If you do plan to raise the rent, you should give 30- or 60-days notice, so the current renter can decide if they want to sign a new lease for the increased amount or move. Local laws may apply to the amount of notice required.

What if I don't want to renew a lease with a tenant?
If you do not intend to renew a lease with a tenant, you should notify them in advance that the lease is about to expire and that you do not intend to renew the lease. In most states, you'll need to provide a 30- or 60-day notice.
Are verbal rental agreements legal?
In many cases, yes, as long as you can easily prove that there is a landlord-tenant arrangement. The terms of the agreement, however, may be difficult to prove in court. For this reason, it is important to get your terms documented and properly executed with signatures from both parties (especially if it is expected to be a long-term arrangement).
Should I allow subleasing?
Subleasing can be beneficial for landlords in some cases and may decrease vacancy times. If a tenant asks to sublet, they may be having financial issues or maybe they simply need to relocate. Either way, subletting may be a good option to keep the unit filled, as long as you properly screen the sub-tenant and document the arrangement with a Sublease Agreement.
Do I have to allow medical marijuana smoking in my rentals?
Currently, you can treat marijuana smoking the same as cigarette smoking and not allow it in your properties, if you choose.
What actions should I take if my tenant violates our Lease Agreement?
If a tenant violates the lease by not paying rent or not complying with other terms, such as moving in a pet, you can send them a formal notice. Many landlords start by sending an Eviction Notice or a Late Rent Notice, if applicable. The notice will tell the renter how they violated the lease and what may happen if they do not comply to the terms of the lease within a certain amount of time.
How can I learn about local housing laws?
Consulting with a local lawyer is a good first step. An attorney can review your rental documents and provide guidance on how to abide by the laws that apply to your situation. You may also learn about local housing laws and best practices from local housing authorities, state law websites, or good landlord programs.

Tenant lease questions
What if I can't pay the entire security deposit?
If you cannot afford to pay the entire deposit, you should ask the landlord if you can make a payment arrangement. Make sure to stick to your payment schedule or you could face an eviction.
What do I do if my lease is about to expire?
If your lease doesn't automatically convert to a month-to-month agreement and you want to renew, reach out to your landlord to let them know your intention to stay. If you do not want to renew your lease, you should give your landlord at least 30-days notice. Be sure to check your lease to see if you've agreed to a longer notice period. If you are not sure when you will be moving, you may be able to start a month-to-month tenancy.
How do I get my security deposit back?
Most states have laws about how long it will take to get your security deposit back and that information may be included in your original rental lease. Make sure the landlord has your new mailing address, so they can mail you the check. If the unit is not returned in the same condition it was received, you might expect to have some expenses deducted from your deposit.
Do landlords have to allow my service animal?
In most cases, landlords do need to accommodate service animals. They may ask for a letter from your medical or mental health provider stating that you have a medical/mental health need for animal support. You can obtain the letter without violating privacy laws.
How do I get out of a Lease Agreement?
You may be able to easily get out of your rental contract, if your Lease Agreement allows it. If not, you'll first want to talk to your landlord. You may be allowed to find someone to sublet your rental to finish the term of the lease for you. If you absolutely cannot get out of the rental agreement, but you must move, ask if you can make payments to pay off what is left after forfeiting your deposit. In some cases, you may be protected from the consequences of breaking a lease, such as if you are in the active military and are deployed. If you move, and the landlord will not let you out of the lease, you may be sued for the remaining balance.

Questions about Rocket Lawyer Lease Agreements
Can Rocket Lawyer make a Residential Lease Agreement for any state?
Yes, our document builder can make Leases suitable for any state. When you start the document creation process, simply select the state that the rental property is located in.
Is an electronically signed lease legally valid?
While not all documents are legal with electronic signatures, most Residential Lease Agreements are. Using Rocket Lawyer, you can email the Lease form to your prospective tenant and they can sign it using our online signing service.

Can I make Rental Applications, too?
Yes, we provide a Rental Application template as well as other types of legal documents for landlords.
Can I get a lawyer to review my basic Lease Agreement?
Yes, you can use your Rocket Lawyer membership to obtain document review services from On Call attorneys who are experts in local housing laws.

How do I revise my Lease Agreement document?
You just need to sign in to your Rocket Lawyer account, select the document you want to edit, and then select 'edit.' If you need to save the original version as is, select 'copy' first, and then edit the copied version.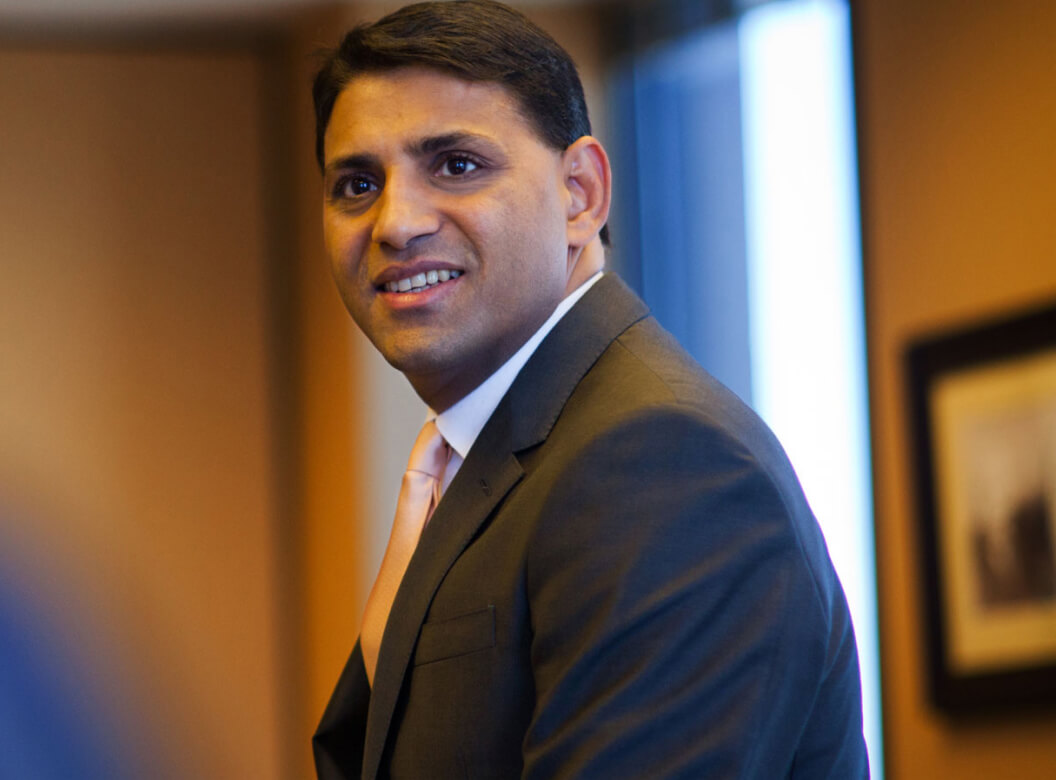 We're here to help
If you have more questions about Lease Agreements and what options are right for you, ask a lawyer and get an answer within 1 business day.
Legal glossary: Lease Agreement terms explained
Access
Any permission to enter or use a rented space, such as the allowance of the landlord to enter the unit for maintenance, or the tenant's ability to use shared spaces like a gym or garage.
Alterations
Any physical changes to the property—from mounting a flat-screen television to painting the walls or installing new shelving.
Asbestos disclosure
Most states require an asbestos disclosure for older buildings. It will warn you that modifications may be dangerous and may cause exposure.
Condemnation
This part of a Residential Lease Agreement explains what happens if the property is taken by eminent domain. This is what happens when a government entity expresses their rights to the property, to widen a road for example.
Default
Failure of landlord or tenant to fulfill their obligations and duties as outlined in the Lease Agreement, including paying rent or failure to maintain a habitable environment.
Dispute resolution
This provision means that the tenant and landlord will attempt to solve issues out of court or using a mediator before going to court.
Holdover
If a lease has expired and was not renewed and yet the tenant remains, that is called a holdover.
Indemnity
This lease clause means that each tenant is responsible for the entire rent. If one roommate doesn't pay their share, the other roommates are still responsible for the remainder of the rent.
Lead disclosure
Lead-based paint disclosures are provided for properties built before 1978. If there are known lead-based paint hazards, those must be disclosed.
Mechanic's lien
A lien placed against the property for non-payment of construction costs. Most contracts say that tenants are not allowed to make alterations, and if they do, no lien is allowed to be placed against the property.
Notice to cure/notice to vacate
Also called an Eviction Notice, this notice is most often used if the tenant has violated a provision in the Lease Agreement, such as bringing in a pet, moving in a roommate who is not on the lease, or failing to pay rent.
Tenant
The person renting the property and who will sign the lease.
Pet addendum
An amendment to the original Rental Agreement that adds a provision for keeping a pet on the premises.

Premises
The rented property. May include outdoors spaces and storage areas.
Renter's insurance
Insurance that helps to protect the renter's personal property.
Right to entry
Most often, this is an agreement that says the landlord will give you a certain amount of notice, often 24 hours, if they need to exercise their right to enter the property, most often for routine maintenance.
Severability clause
This clause generally says that even if one part of a rental contract is proven illegal or unenforceable, the other parts of the agreement still apply.

Subordination of lease
This gives tenants the right to remain on the property if the property is sold. In some cases, the time may be limited and a 30- or 60-day notice may be delivered.
Term
The length of the rental agreement, which is often a year.

Try Rocket Lawyer free!
Whether you manage just a few properties or many, Rocket Lawyer offers legal services you can trust at prices you can afford. Become a Premium member and get:
Instant access to our entire library of legal documents

Quick legal advice from our On Call network of lawyers

Document Defense® protection on all your contracts

Free 30-minute attorney consultations on each new matter

Secure cloud storage—edit, download, and print anytime

Reduced rates when you incorporate your business