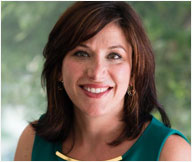 Reviewed by Attorney Laura A. Drossman, Esq.

Residential Lease Agreements solidify rental agreements such as rent due, deposits, terms, and renter and landlord responsibilities. This customizable, printable document is simple to make and can be saved, edited and shared online.
Use the Residential Lease document if:
You are a landlord or property manager wanting to rent a property.
You are a homeowner wanting to rent part of your home.
You want to rent a property and the owner doesn't have a Lease Agreement document.
Residential Lease Agreements are customizable for any state and any type of residential rental unit including houses, parts of homes, apartments, condos or townhouses, or manufactured homes.
Other names for this document:
Home Lease Agreement, Apartment Lease Agreement, Rental Contract, Lease Contract
What is included in a Residential Lease Agreement?
Our document template will guide you through the items to include in your Residential Lease Agreement. Since it is customizable, you can make it as thorough or as brief as you want. You will want to include the basics such as how much rent is, when rent is due, how long the lease lasts and property details.
Provisions typically included in a lease are:
Description of the property. At the minimum, you'll want to include the address and unit number. You may also want to describe areas that are excluded such as storage units or parking spaces.
Terms. The length of the lease including start date and what happens when the lease ends. You may choose to have the lease automatically renew or require that a new lease agreement is signed.
Deposits. The amount of the initial deposit and pet deposit (if required). You may also choose to include information about what portion of the deposit is nonrefundable.
Occupants and guests. This section will define how many people will live there, who is on the lease and how long guests can stay.
Utilities and services. Describes who is responsible for paying the utilities such as electricity and gas and services such as internet and cable.
Termination. You'll want to explain what actions may terminate the lease such as non-payment and what will happen if they violate the agreement.
Contact information. Your renters will need the contact information for the property manager, the person to contact if they lock themselves out, maintenance people for approved repairs and others depending on your arrangement.
Legal language. The portions that provide legal protections and agreements such as binding effect, waivers, estoppel certificate obligations, litigation fees, dispute resolution and more depending on your state laws.
To make sure you don't accidently include discriminatory language or violate local landlord-tenant laws, you may benefit from asking a lawyer to review your final document.
What cannot be included in a Residential Lease Agreement?
Local laws vary, but in most areas, there are specific restrictions on what you can include in a lease agreement. Many state and local laws do not allow you to ask about or make exclusions based on a renter's race, national origin, sex or gender. You may also not be able to limit family size unless your rental properties are exclusively for seniors. Most often you cannot ask for the age of the applicant unless you need to verify that they are old enough to legally rent on their own. Some states may require you to include information about the financial institution that is holding their deposits.
What expenses can I deduct from the deposit?
Generally, you cannot use deposit funds for what might be considered standard "wear and tear" damage such as worn carpet, faded paint or sun faded window coverings. If you do make repairs that you want to claim as valid deposit deductions make sure to keep all receipts in case, you need to settle in court. You may also want to document damages with pictures (images from when they moved in and after they move out if possible).
You can usually deduct for extensive damage or hygiene issues, such as
Filth and neglect. Excessively dirty bathrooms and kitchens, mold growth from neglect, moldy refrigerators or rotten food, and flea infestations.
Damage. Damage might include broken doors or windows, large holes in the walls or broken tiles.
Broken inclusions. Broken appliances from misuse, oily parking spots, damaged storage units or ruin of included furniture.
Rental Agreements for friends and family
It is best to have a Residential Lease Agreement even with those you know well. The first reason is that it helps communicate what your agreements are in case conversations are forgotten or remembered incorrectly. And secondly, sometimes relationships can go sour or life changes may prevent your renters from keeping up their side of the agreement. It is more difficult in some areas to evict a tenant without a lease agreement. While verbal agreements are most often legally binding, it is easier to prove a rental arrangement exists to the court with a signed lease.
If you need other rental documents or additional information, we also provide numerous property management documents and additional information about landlord-tenant laws.
---