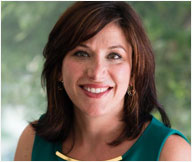 Reviewed by Attorney Laura A. Drossman, Esq.

If you're leasing a new place or you're renting out your property to a tenant, a Residential Lease makes things official. With this key document in place, you can agree on lease terms and set it down in writing—from the rent to the length of the lease. It's smart to get your Residential Lease taken care of before the move-in date so you can start out on the right foot.
Use the Residential Lease document if:
You're a landlord about to lease residential property to a tenant, and you want a formal record of your lease agreement.
You're a homeowner looking to rent a room in your home to a tenant, and you'd like to have a residential lease document in place.
You're a prospective tenant who wants to lease residential property, and the landlord doesn't already have a lease form.
You're currently in a landlord-tenant relationship without a written lease, and you'd like to formalize your arrangement.
Residential leases explain the rights and responsibilities of landlords and tenants regarding non-commercial rental properties, like apartments or houses. Landlords, we recommend you check your state and local laws before determining late fees, monthly rent, tenant limits, and security deposits. This lease includes an inspection checklist to help you avoid conflicts down the line. Residential leases are also sometimes called residential lease agreements, home lease agreements, apartment lease agreements, or lease agreement forms.
---