The sample transcript request letter below depicts John Smith requesting a transcript from his alma mater, the Colorado College of Rickshaw Pulling.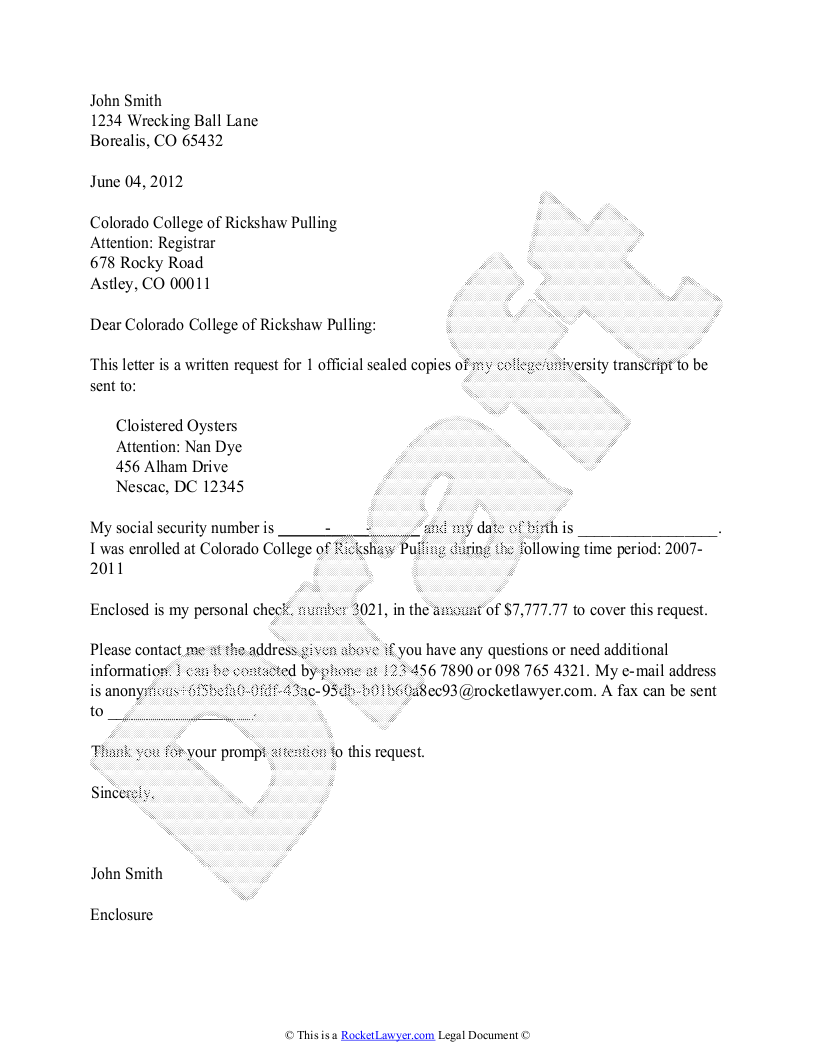 Sample Transcript Request. The create your own personalized transcript request, click on the image above.





You will probably run into several instances where a transcript request template may be necessary, such as when applying to schools or applying for work.



Want to get started? Simply click on the link below to start your personalized transcript request. You can also browse our help articles for further information about related topics, such as studying abroad and how marital status affects student aid eligibility.
---