MAKE YOUR FREE

Letter to School
Other Names:
School Pick Up Letter
Temporary Guardianship Notice for School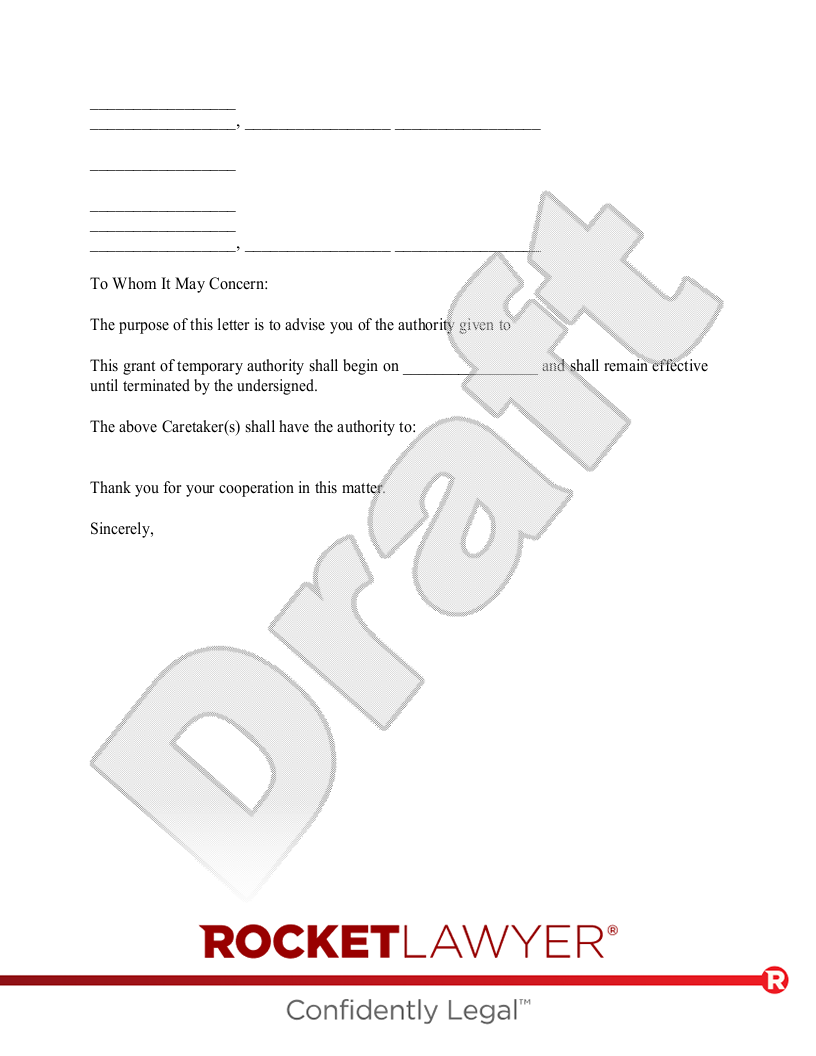 What is a Letter to School?
A Letter to School notifies your child's school that you have given a caretaker temporary authority over your children. This letter can be used if you need a friend, babysitter, or anyone else to pick your child up from school. Schools adhere to strict rules and regulations and need to be notified if someone aside from a parent is picking up a child. A Letter to School gives you authority to designate who can, and can't, act as a temporary caretaker for your children.

Schools need clearance to release your children into the care of another, no matter if it's family or close friends. A Letter to School lets the school know just who's allowed to provide care for your kids. Your grant of power through this document can be specific and you can limit a caretaker's authority fit your needs. Completing a Letter to School ahead of time can ensure you're prepared if you can't pick your child up from school.
When to use a Letter to School:
You want to give someone temporary authority over your kids at school.
You're giving the school a list of who can pick up your children.
Sample Letter to School
The terms in your document will update based on the information you provide
This document has been customized over 23.7K times

Documents and communicates
Ask a lawyer questions about your document