MAKE YOUR FREE

Education Cost Worksheet
Other Names:
Cost of Education Worksheet
College Costs Worksheet
Cost of College Worksheet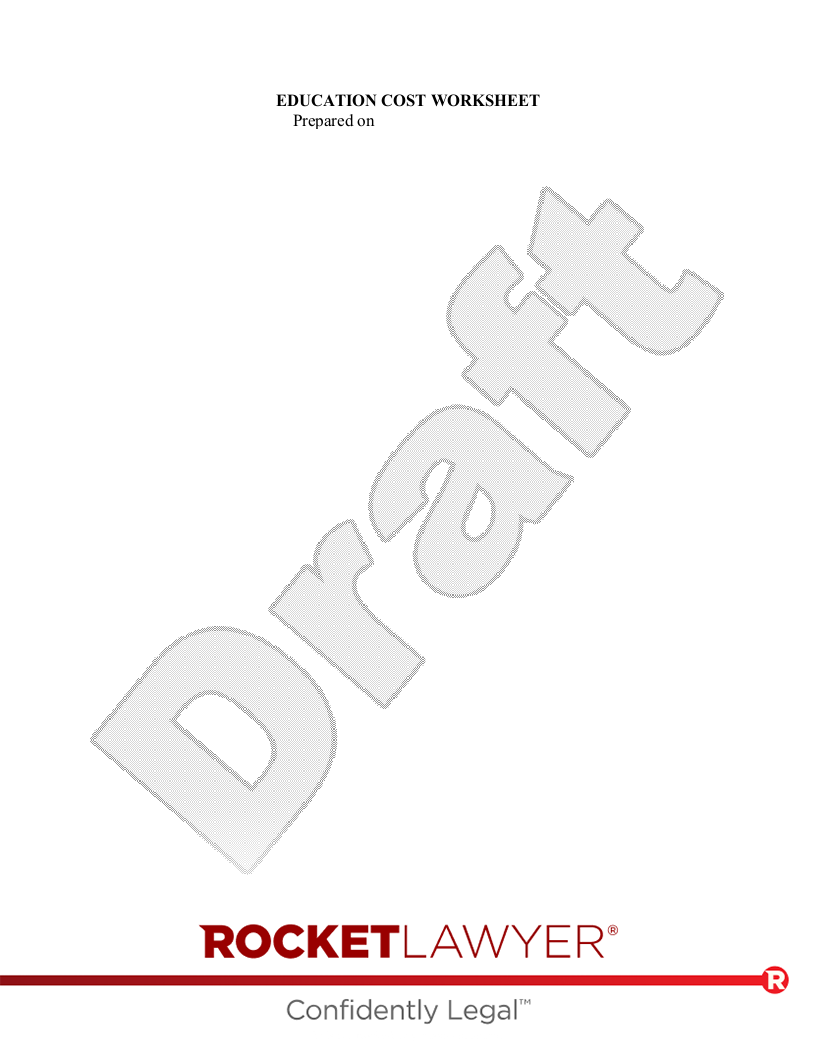 What is an Education Cost Worksheet?
A college education is a worthwhile investment in your child's future, and you can plan for it with the Education Cost Worksheet. With this document you can determine how much you need to save before your kids head off to earn their degrees. How much should you put aside per year? What investments are available? What about financial aid? An Education Cost Worksheet can help you find and save money for it.

It's never too soon to start planning for your child's college education. An Education Cost Worksheet can help, whether your kid is a newborn or in middle school. You need to know exactly how much money to save each year to make it happen. Once you go through this worksheet, you will then be able to produce an investment schedule for each child, which can function as an investment goal that can be reviewed and revised as things change. The Education Cost Worksheet also provides recommendations and information on different investments to consider, education tax incentives, and college financial aid. Using an Education Cost Worksheet helps you plan for your child's future.
When to use an Education Cost Worksheet:
You want to calculate how much to save per year for a college fund.
You'd like to compare investments and tax incentives for a college education for your children.
You just want to figure out how much college is going to cost for your children.
You need more information on college financial aid.
Sample Education Cost Worksheet
The terms in your document will update based on the information you provide
This document has been customized over 2K times

Documents and communicates
Ask a lawyer questions about your document