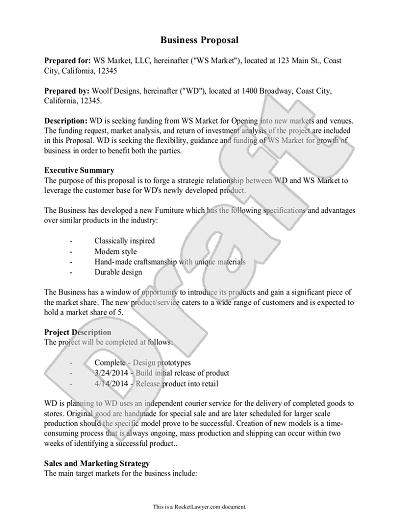 Sample Business Proposal. To create your own personalized Business Proposal, click on the image above
As in the sample Business Proposal, there are a lot of specifics to lay out to create an effective pitch: financial strategy, product details, and your plans to bring that product to the market can all be important depending on your field. Having a solid foundation can help your business secure investors or partners moving forward.
Ready to start? Our step-by-step interview process will help you personalize the sample into your own unique Business Proposal.
Looking for something else? Here are a few additional documents that may help:
---