In the section below, we'll cover one of the most important legal aspects of running a business: making agreements. Whether you're hiring an employee or taking on a new client, you'll likely need to create a contract to record what both parties have agreed upon.
Whether you're doing business with an individual or another company, contracts are an important way of outlining key deal points and terms. Contracts and written agreements can be used to protect your interests when hiring, forming partnerships or developing any other new business relationships.
Should I trust a handshake?
Handshakes have become a contractual symbol in our society. Though it's crucial to build trust in your business relationships, you should always put your agreements in writing.
You may think that shaking hands is a good enough way to seal a business deal, but this act alone opens you up to unnecessary risk. This is especially true when first starting your business. By using a Partnership Agreement, you can prepare your business for any common business scenarios, like what happens when a partner leaves or how to handle disproportionate partnership contributions. Everyday misunderstandings between partners can be easily avoided by setting out clear business expectations. You can also include other terms of the agreement regarding interest, profits, contributions, buy-out options, and dissolution.
Depending on the product or service that you provide as a business, you may want to use a Service Contract. By clearly outlining the terms and conditions of your service, you can prevent future misunderstandings and create good professional relationships. The service contract creates a clear agreement between the two parties, while spelling out the price, duration of services, agreed upon final product, responsibilities, and more.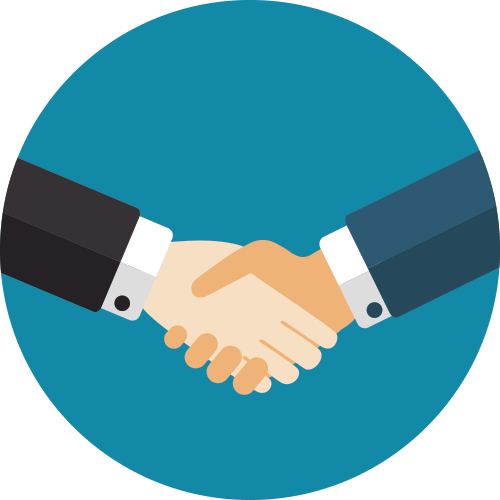 In the end, you simply want everything in writing. Signing contracts is a great way to mitigate any misunderstandings and avoid any future legal issues. View our entire selection of legal documents to find the right contracts to fit your needs.
RUNNING A BUSINESS TIP
"A business venture is more than just filing papers—it's about defining relationships. Maintain good relations and amicable partings. Seek experienced counsel."