Learn more about Partnership Agreement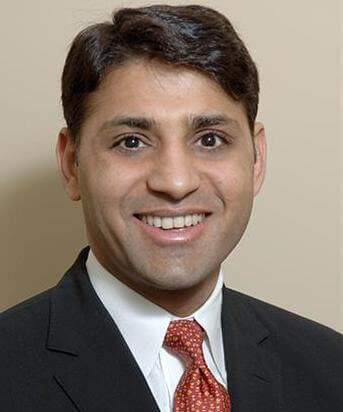 Reviewed by Rocket Lawyer On Call Attorney Dinesh Singhal, Esq.
Partnership Agreement Basics
Ready to kick off a successful and satisfying new business partnership? You'll want to use a Partnership Agreement between yourself and the other business partner or partners. Its terms define how the business partnership will be conducted, making it an important foundational document for running your new business.
Use a Partnership Agreement if:
You are ready to form a Partnership and you want to define the business terms of the Partnership.
---
View Sample
Sample Partnership Agreement
More than just a template, our step-by-step interview process makes it easy to create a Partnership Agreement
Save, sign, print, and download your document when you are done.
---
Other names for a Partnership Agreement:
General Partnership Agreement, Business Partnership Agreement, Partnership Contract, Create Partnership
Partnership Agreement Overview:
Clear communication and a solid legal foundation helps get your business off to the right start. Whether you're going into business with a friend or business colleague, you'll want to define all the ins-and-outs of how you'll run the partnership. A Partnership Agreement allows your business to prepare for common business scenarios, plan how a partner may leave, or how to handle disproportionate partnership contributions. Everyday misunderstandings between partners are also easily avoided by setting out clear business expectations in a Partnership Agreement. Other terms can cover interest, profits, contributions, buy-out options, and dissolution.
Information needed for creating a Partnership Agreement:
You'll need to have some information at the ready to create your Partnership Agreement, but most of it you probably know off hand. We'll guide you through the process with our step-by-step process so all you'll have to do is answer a few simple questions. Here are some of the key provisions in a Partnership Agreement:
Partnership name. This will be the legal name of your partnership.
Business address. This is the physical address for the partnership. If there is none or only a post office box, then choose the address for one of the partners.
Names of Partners.
Effective date of agreement. This is the date that the partnership will begin. The date should be shortly after the Partnership Agreement is signed by all the partners.
Primary purpose of partnership. For example, to purchase and lease out residential real estate.
Voting requirements for partnership decisions. Generally, there are three options, including:

all partners have equal voting rights regardless of ownership percentage (meaning each partner has one vote);
all decisions require a majority vote with voting rights based on ownership percentage; or,
all decisions require unanimous vote.

Specify how costs will be shared among the partners. Typically this is according to ownership percentage. However, costs may also be assigned by percentages to each partner.
Specify how profits will be shared among the partners. Typically this is according to ownership percentage. However, profits may also be assigned by percentages to each partner.
Specify which partners will have authority to sign checks from the partnership account.
For each partner, specify how much (in specific amount) partner will contribute to partnership.
Specify deadline for partners to make contributions to partnership (specific date).
Specify who will maintain accounting of profits made by partnership. Typically, this is an accountant or one of the partners. This may be an accounting firm or a person.
Specify how often partnership finances will be audited. The choices include every six (6) months, once per year or upon majority vote of partners.
Specify the type of contribution account the partnership will maintain. This is the contribution account that will be used for all monies the partners give to the partnership. Each partner may have their own individual contribution account. Or, the partnership may have one large contribution account.
Specify type of accounting records partnership will maintain. This will be either cash basis or accrual basis.
Specify the partnership's fiscal year-end. Will be last day of month chosen.
If partner withdraws from partnership, specify number of days the partnership, as an entity, will have to buy the withdrawn shares.
If partner withdraws from partnership and partnership chooses not to buy withdrawn shares, specify number of days partners will have to buy withdrawn shares. Please note, that if withdrawn shares are not purchased by the end of this period, the partnership will be dissolved.
Specify type of vote required to dissolve partnership. This may be unanimous, by a majority, single partner vote or some other method.
Other documents for you and your business:
Looking for business and partnership documents? Here are a few of our most popular:
If you have any questions about what's right for you and your business, we can connect you with a lawyer for quick answers or a document review.
Document Defense®
Have an attorney ready to defend your document
Document Review
Review up to 6 documents a year with an attorney
Ask a Lawyer
Get 2 Q&A sessions with an attorney every month
1-on-1 Legal Advice
Enjoy 30-minute consultations on each new legal matter
Exclusive Discounts
Save on additional legal services from our nationwide network of lawyers
Unlimited Documents
Access hundreds of legal documents, plus extra features like electronic signatures