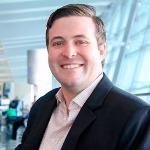 Reviewed by Rocket Lawyer On Call Attorney Samuel Brotman, Esq

Going into business with one or more partners? A Limited Partnership Agreement defines the terms of your partnership and helps protect the success of your future business venture. With an understanding between you and your partners regarding your ownership rights and liabilities, you can get back to working together towards your business goals.
Use the Limited Partnership Agreement document if:
You're ready to form a Limited Partnership, and you want to define the business terms.
You and your business partners have already formed a Limited Partnership, but you'd like to formalize your agreed-upon terms.
A Limited Partnership Agreement sets out all the terms of your limited business partnership, from ownership interests to buy-out options, and everything in between. You can even define specific management roles for your partners, though limited partners (those whose liability for the firm's debts is proportional to their investment in the firm) typically don't have management authority. Your Limited Partnership Agreement can include details like: the name, address, and purpose of forming the partnership; whether limited partners have any voting rights regarding the day-to-day business decisions; how decisions will be made (by unanimous vote, majority vote, or majority vote based on percent ownership); the names, percent ownership, and capital contributions of the partners; defined management roles for individual partners; accounting and auditing information; how to transfer or buy out shares; how to dissolve the partnership; and more. We'll make it simple to cover all the details with our step-by-step instructions.

Other names for this document: LP Agreement
---