Financial Affidavit Basics
If you've been asked to make a sworn statement about your finances a Financial Affidavit can be a simple solution. A court may require you to provide information about your assets, expenses, and investments - this is common in divorce cases but can happen in many legal or business situations. Regardless of how the need arose, your Financial Affidavit is your formal financial statement.
Use the Financial Affidavit document if:
A court or business has request confirmation of your financial situation.
You are addressing financial issues dealing with a divorce
---
<![CDATA[ ]]>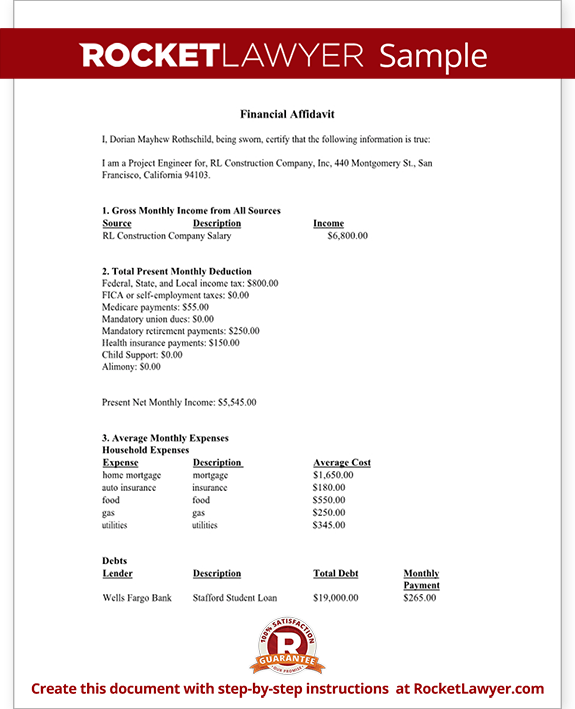 View Sample
Sample Financial Affidavit
More than just a template, our step-by-step interview process makes it easy to create a Financial Affidavit.

Save, sign, print, and download your document when you are done.

Sample Financial Affidavit
Our step-by-step interview process makes creating a printable Financial Affidavit easy.
Make Document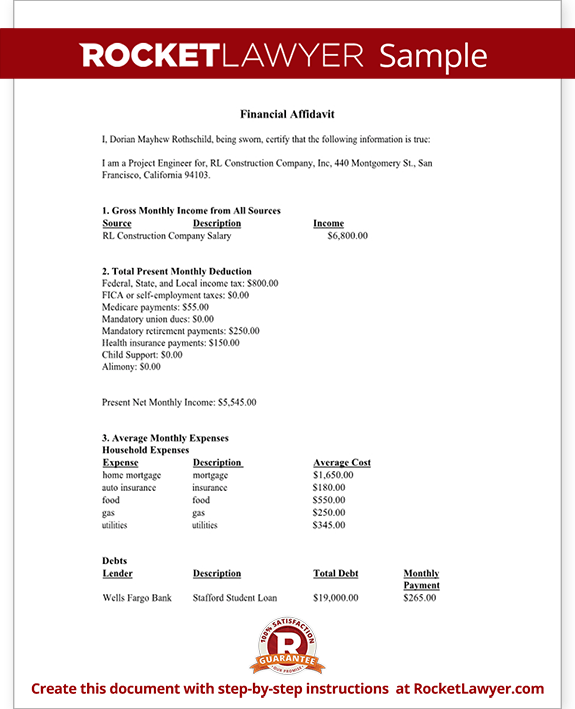 ---
A court may ask you for a statement about your expenses, income, assets and liabilities; fortunately, it's easy to create a Financial Affidavit. All you need is your financial information, a written statement, and a notary public. Just remember that you're making a sworn statement, so there's no room for exaggeration or modesty. While you might not be before a judge an affidavit carries a lot of weight. So gather your information, double check that it's accurate, and a Financial Affidavit will help make it official.

Other names for this document: Financial Affidavit Form, Financial Disclosure Affidavit, Financial Statement Affidavit