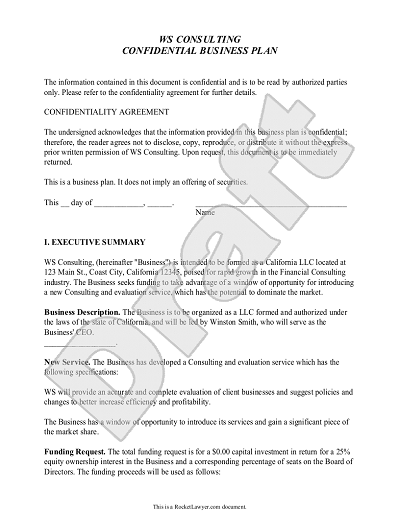 Business Plan template. To create your own personalized Business Plan, click on the image above
Every business is unique; therefore every Business Plan needs to be unique as well. However, that doesn't mean there aren't critical terms that every template should include. You'll want to make sure all the basics are accounted for before you get too far ahead: what type of business will you form, do you plan on incorporating, how will you secure funding, and how will you bring your product to the market? These are all important questions to plan out before getting too deep into a new venture.
A Business Plan is your opportunity to map out your goals and how you plan to reach them—your blueprint moving forward. A Business Plan Template can help ensure you have a solid foundation for your new business.
Want to get started? Simply click below to begin your personalized business plan. If you're looking for more information some of our articles may be able to help:
Looking for something else? Here are a few additional business documents you may find helpful:
---