Other Names:
Commercial Invoice
Bill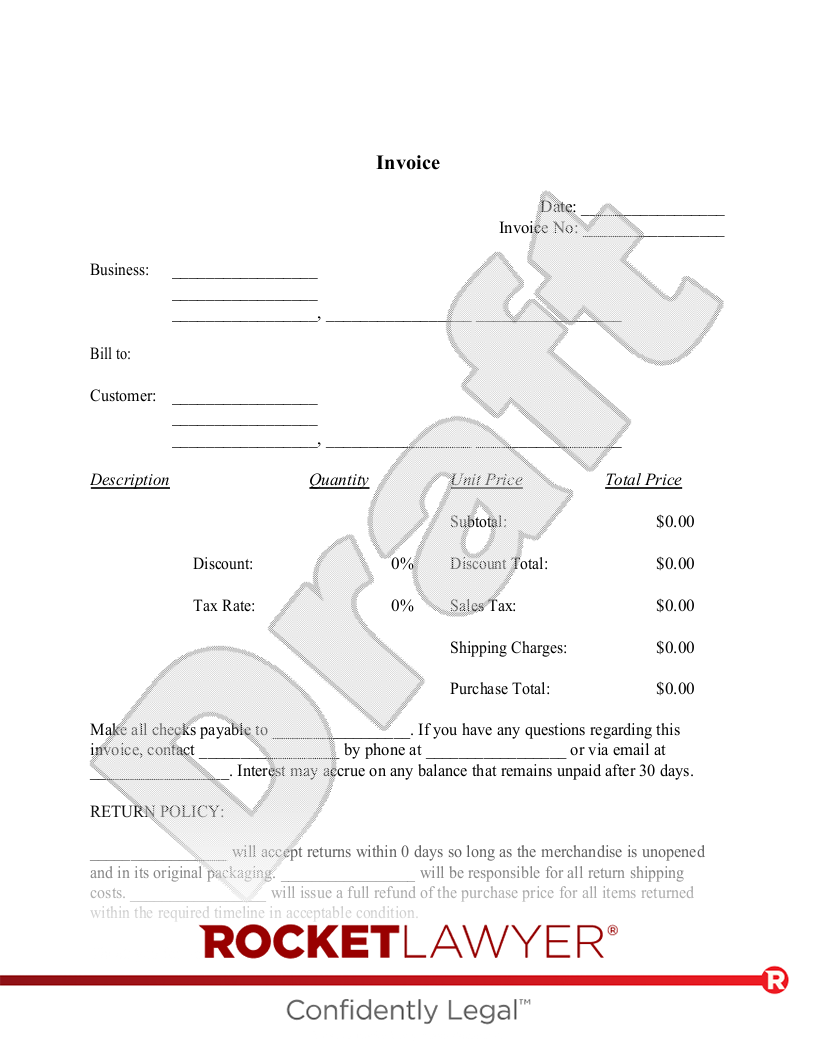 What is an Invoice?
An Invoice is a document that acts as a receipt for goods and services provided, and in many cases, may also be used as a formal payment request. Since Invoices contain itemized charges and recorded transactions, they can help you keep your finances organized. For this reason, they are often used as proof of a transaction or as financial records for bookkeeping and taxes.
Invoices may contain all the relevant details of the exchange. For example, they can include the names of the buyer and the seller, the date of purchase, and a breakdown of the charges. The invoice may itemize the charges, with price and quantity included for each item. You may also opt to include all relevant taxes, fees, or discounts that impact the final price.
An Invoice is a key document in any business—make sure you're covered.
When to use an Invoice:
You need to provide an itemized record of a transaction.
You need to request payment for an itemized list of goods or services.
You want to document a sale or purchase for bookkeeping or tax purposes.
Sample Invoice
The terms in your document will update based on the information you provide
This document has been customized over 193K times

Documents and communicates
Ask a lawyer questions about your document
Description
Quantity
Unit Price
Total Price
Discount:

%
Discount Total:
Make all checks payable to . If you have any questions regarding this invoice, contact by phone at or via email at . Interest may accrue on any balance that remains unpaid after 30 days.
Thank you for your business.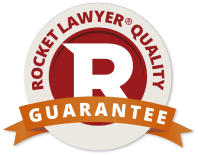 Our quality guarantee
We guarantee our service is safe and secure, and that properly executed Rocket Lawyer legal documents are legally enforceable under applicable US laws.
Need help? No problem!
Ask a question for free or get affordable legal advice when you connect with a Rocket Lawyer network attorney.
Invoice checklist
Complete your free Invoice with our Make it Legal™ checklist