The sample employment contract below depicts the terms and conditions of the employment of Jane Smith for Raging Rickshaws.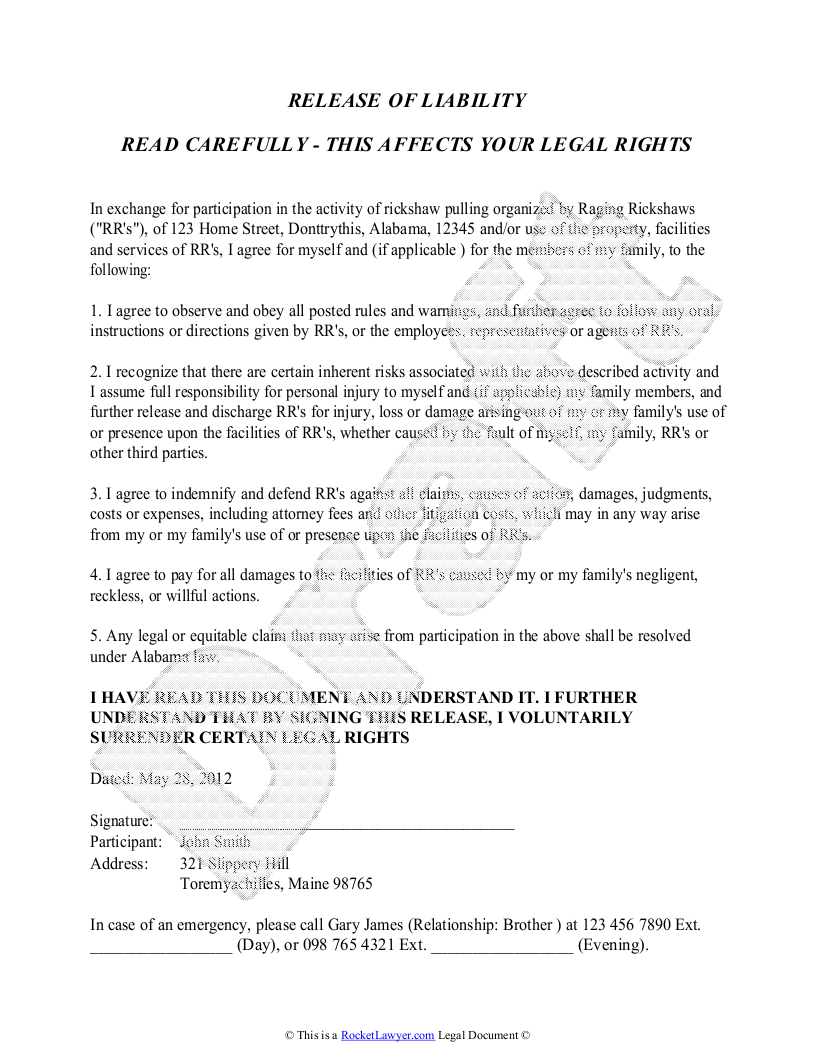 Sample Employment Contract. To create your own personalized Employment Contract, click on the image above.
Employment contracts should be comprehensive. With Rocket Lawyer's assistance, this should be no problem at all.
Want to get started? Simply click on the link below to start your personalized Employment Contract. You can also browse our help articles for more useful legal information about employment, such as How to Write a Termination Letter, Important Details to Include in Consulting Agreements, and Employment Agreement Forms.
Looking for more? Here are a few additional sample documents you might find helpful:
---