Other Names:
Business Receipt
General Receipt from Fee
Receipt Of Delivery
Acknowledgment Receipt
Proof Of Delivery
Receipt Of Payment
Receipt Of Purchase
Receipt Of Sale
Receipt Of Goods
Receipt Of Services
General Receipt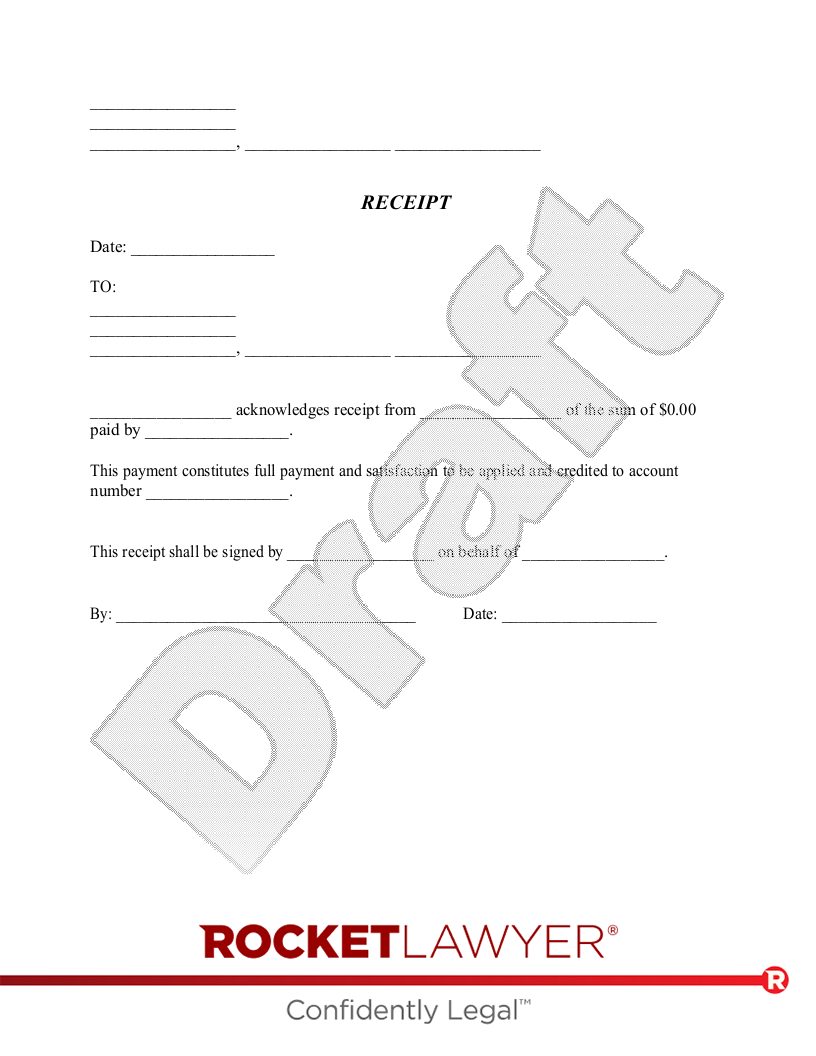 What is a Receipt?
A Receipt is a written acknowledgement that money, property, a document, or anything of value has been received. Receipts serve a key function in bookkeeping and filing taxes by creating a record and proof of a transaction. They also create a record that prevents future disputes about the details of the transaction.
Receipts can be used any time you or your business purchased or sold goods or services, signed a document, or you personally gave something of value to a family member or friend. Details of the Receipt include the date of the transaction, an itemized list of the money or property received, and if the transaction is a full payment for goods or services. You can use this Receipt template to create proof of the transaction for your records.
When to use a Receipt:
You want to provide written proof that a person or organization has received money, property, or a document from you.
You want to obtain written proof from someone that you have given money, property, or a document to a person or organization.
Sample Receipt
The terms in your document will update based on the information you provide
This document has been customized over 421K times

Documents and communicates
Ask a lawyer questions about your document
acknowledges receipt from of the sum of paid by number .
acknowledges receipt of from . the goods which are described in the attached Purchase Order number dated . The undersigned also acknowledges that these goods have been inspected and found to be in conformance with the purchase order specifications. in the attachment to this receipt. The value of the property is . Condition of the item(s): . Acceptance of this property and signature on this receipt constitutes the agreement of that the property was in good and serviceable condition at the time of its delivery. Property shall be returned in good and serviceable condition on . .
acknowledges receipt of from .
This receipt shall be signed by , , on behalf of .
Receipt Checklist
Make It Legal™
Find out next steps for your document
___Sign this document. This document needs to be signed by:
The Receipt can be signed online. It becomes effective as of the date specified in the Receipt.
___Everyone gets a copy. Anyone named in the document should receive a copy of the signed document. If you sign this agreement online a copy will be securely stored in your account. You can share your document from your account.
About Receipts
Learn about how to create written proof of transaction
How to Write a Receipt

One of the most important things to know when you're buying and selling goods and services is how to write a receipt. Here's an overview of the basics of writing a receipt.

List each party involved

Whether you're on the buying end or the selling end of a transaction, it's a good idea to list everyone involved. Include the seller's and buyer's information, such as name and/or company's name, contact information, and any other relevant details.

List the details of the transaction

Make a clear list of the inventory, including the quantity of items, condition of the items, and the price paid for each. Also include the method of payment (check, credit/debit card). Payments by check should include the check number, and payments by credit and/or debit cards should include card type, the last four digits, and sometimes the expiration. You should also indicate the number of payments and if the item was picked up or delivered. If paid in full, the receipt should reflect that.

Now that you know the basics of how to write a receipt, we recommend using our Receipt template. This is a basic sales receipt template that's fast, thorough, and easy-to-use, and will save you a lot of time!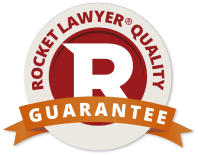 Our quality guarantee
We guarantee our service is safe and secure, and that properly executed Rocket Lawyer legal documents are legally enforceable under applicable US laws.
Need help? No problem!
Ask a question for free or get affordable legal advice when you connect with a Rocket Lawyer network attorney.
Receipt checklist
Complete your free Receipt with our Make it Legal™ checklist