MAKE YOUR FREE

Loan Default Letter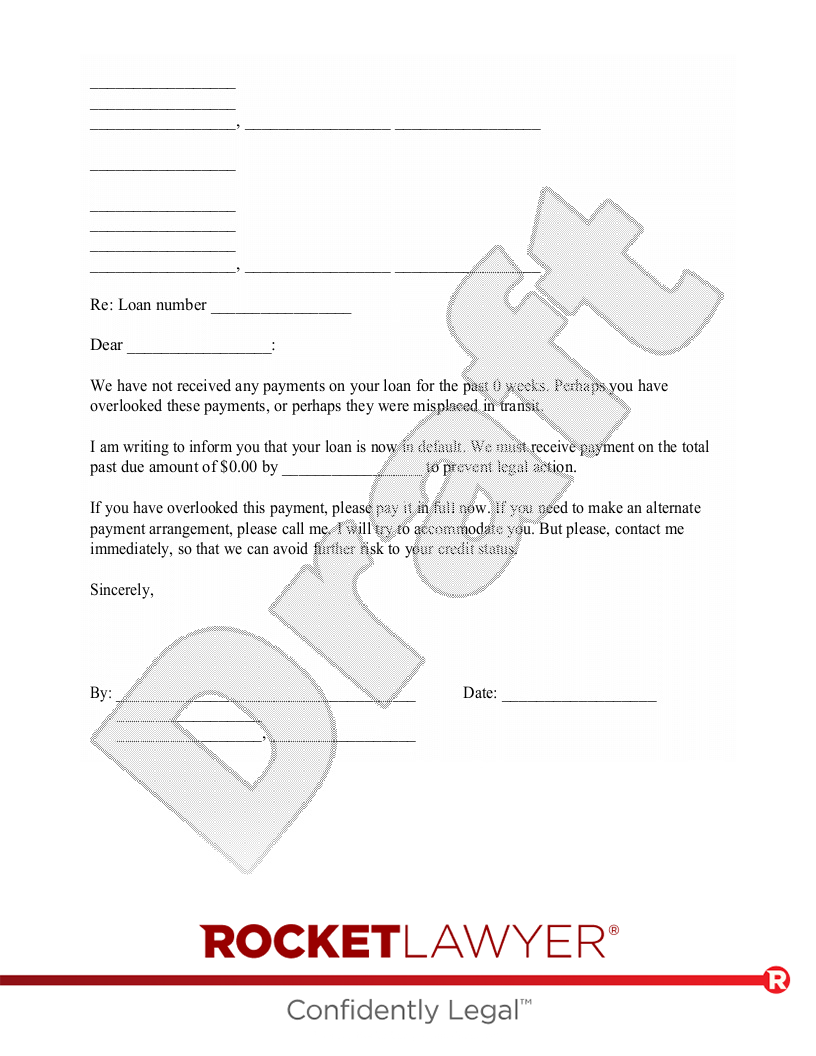 What is a Loan Default Letter?
A Loan Default Letter is sent from a lender to a borrower when the borrower falls behind on their payments. This letter can often be the last notice before the lender takes legal action to regain the money they are owed. This simple letter helps to ensure that all parties are on the same page about the loan's status and that there will be consequences if the debt remains unpaid. When you are ready to get started with drafting your Loan Default Letter, select "Make document" and answer a few questions to generate your document. In general, you'll want to prepare for writing this letter, by gathering the borrower's contact information and loan details. As a Rocket Lawyer Premium member, you also have access to our network of attorneys who are available to help if you continue to face challenges in collecting the debt.
Sample Loan Default Letter
The terms in your document will update based on the information you provide
Rocket Lawyer members have customized over 93.5M documents

Documents and communicates
Ask a lawyer questions about your document
,
,
Re: Loan number
Dear :
We have not received any payments on your loan for the past weeks. Perhaps you have overlooked these payments, or perhaps they were misplaced in transit.
I am writing to inform you that your loan is now in default. We must receive payment on the total past due amount of by to prevent legal action.
If you have overlooked this payment, please pay it in full now. If you need to make an alternate payment arrangement, please call us. I will try to accommodate you. But please, contact us immediately, so that we can avoid further risk to your credit status.
Sincerely,