LLC Operating Agreement Guide
Making your LLC Operating Agreement is an integral part of forming your LLC. This important legal document outlines routine business processes, describes how disputes are resolved, defines member duties and contributions, and more. An Operating Agreement can help your business run smoothly and provides an action plan for avoiding potential conflicts.
Learn how to use our free LLC Operating Agreement template, what to include, and how to protect your business in this helpful guide for LLC owners.
"Operating Agreements are the blueprint of an LLC. A well-drafted Operating Agreement is essential to adequately guide the LLC and preempt any future conflict between members. Pay particular attention to transferability provisions. If not clearly defined, it is possible that you may find yourself in business with people that you may not even know."
What is an Operating Agreement?
An LLC Operating Agreement describes the operating rules of a Limited Liability Company. It outlines the daily operations as well as what happens if a conflict arises or a member needs to leave (by choice or for other reasons). Member details, such as their duties and contributions, are also included in the agreement. One of the main benefits of an Operating Agreement is that it helps outline how disputes are handled before they happen.

Although you're able to make an Operating Agreement at any time, it's often best to make one at the very beginning to help guide all business decisions.

An LLC Operating Agreement may also be called: Limited Liability Company Operating Agreement, LLC Bylaws, LLC Partnership Agreement, LLC Setup Agreement

What is the difference between Articles of Organization and an Operating Agreement?
Articles of Organization and Operating Agreements are both critical documents that relate to starting an LLC, but there are a few key differences between the two. Articles of Organization (also called Certificates of Formation) are an LLC formation document filed with the state to register your company as a legal business entity. If you form an LLC with Rocket Lawyer, we file this document on your behalf. The LLC Operating Agreement, on the other hand, is an internal document and defines how your company is to be run.

It is important to note that these two documents apply to LLCs only. If you are forming a corporation, such as an S-Corp or a C-Corp, Articles of Incorporation would be filed with the state and Corporate Bylaws would outline your operating procedures.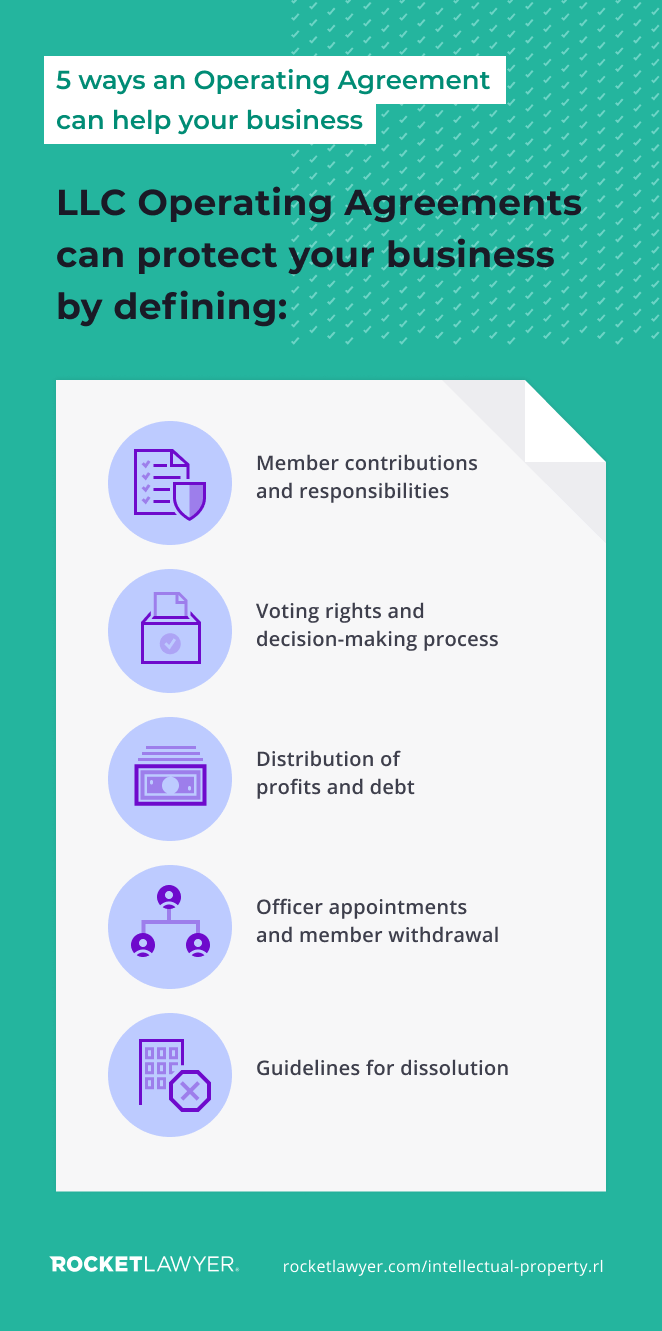 Does my LLC need an Operating Agreement?
Certain states, including Delaware, California, New York, Maine or Missouri, require you to have an LLC Operating Agreement. The guidelines vary by state, but even if you are not legally required to have one, it's always a good idea to make a written agreement outlining business operations.
LLC Operating Agreements, when properly formed, help businesses avoid common problems, such as what happens if there is a dispute about how the business is being run, if a member wants to quit, how funds and debt may be distributed, or challenges with competition or non-disclosure issues. Every member should have a copy, so that they can refer to it if they have questions about basic operations or what the procedure is for bringing up an issue with the other members.

With an LLC Operating Agreement, you're more likely to have a plan in place to avoid these common scenarios:

A member could lose their portion of the business to their spouse in a divorce.
Expensive decisions (such as taking on debt or adding members) could be made without approval from other members.
A portion of the company could be sold without member approval.
Dealing with the death, incompetency or termination of a member.
Single-member LLC Operating Agreement vs. Multi-member Operating Agreements
A Single-member LLC Operating Agreement is simply an Operating Agreement for an LLC with one owner. Even if your business has only one member (you), it is still a good idea to draft an Operating Agreement.

Here are a few benefits of making a Single-member LLC Operating Agreement:

Having an Operating Agreement on file may help you satisfy state requirements for your LLC.
Potential investors may want to see how you plan to run your business. When performing due diligence, they may ask for this document, your Business Plan, financials, and more.
An LLC Operating Agreement helps demonstrate that you are acting as an LLC and not as a sole proprietorship, thus limiting your liability for any business debt.
You may be able to run your business more effectively, if you outline for yourself how you plan to do it. You can change your processes as you go, but a solid operating plan can help.
Similarly, a multiple member LLC Operating Agreement is an Operating Agreement for an LLC with multiple owners. Due to having multiple LLC owners, it is best to outline and document the contributions and expectations in an Operating agreement for all the members so everyone has a mutual understanding of all aspects of the business.
What information does an LLC Operating Agreement include?
An Operating Agreement can be lengthy and full of important details, so being organized in advance can help greatly. To make an LLC Operating Agreement, you'll need to have the following details available:

Company basics
This includes the name of your company, formation date, primary business address, registered agent, business purpose and duration of the contract.

Member information

Names of members and contact information, member contributions (capital, assets, services, or real property), what happens if a member quits, is found incompetent or dies, member responsibilities, and voting procedures. If you own a single-member LLC, you'll need to use our Single-Member LLC Operating Agreement.

Managers

An LLC may be managed by its members, or by a set of managers, who may or may not also be members. If an LLC is member-managed, all of the LLC's members have a managerial role in the company, and can vote on matters of governance. If an LLC is manager-managed, then the day-to-day operations of the LLC are controlled by appointed managers (who may or may not be members).

Officers

While not legally required, assigning roles to the members or managers as officers of the LLC may be helpful in outlining the scope of their authority and conducting the business of the company. Officers often include: Chairman, President, Vice President, Secretary, and Treasurer.

Accounting

When the fiscal year will end, how records are kept, and details about profit distribution.

Fiduciary duties

The members of an LLC do not have any fiduciary duties, unless they are serving as a Manager or an Officer. The two primary fiduciary duties Managers/Officers must abide by are the duties of loyalty and care.

Dissolution

Details about how and when the LLC may be dissolved.

Covered persons

This section outlines the rights and duties of covered persons (usually members, officers, managers, and employees). Rights may include the release of certain liabilities, and duties may include acting in the best interest of the company.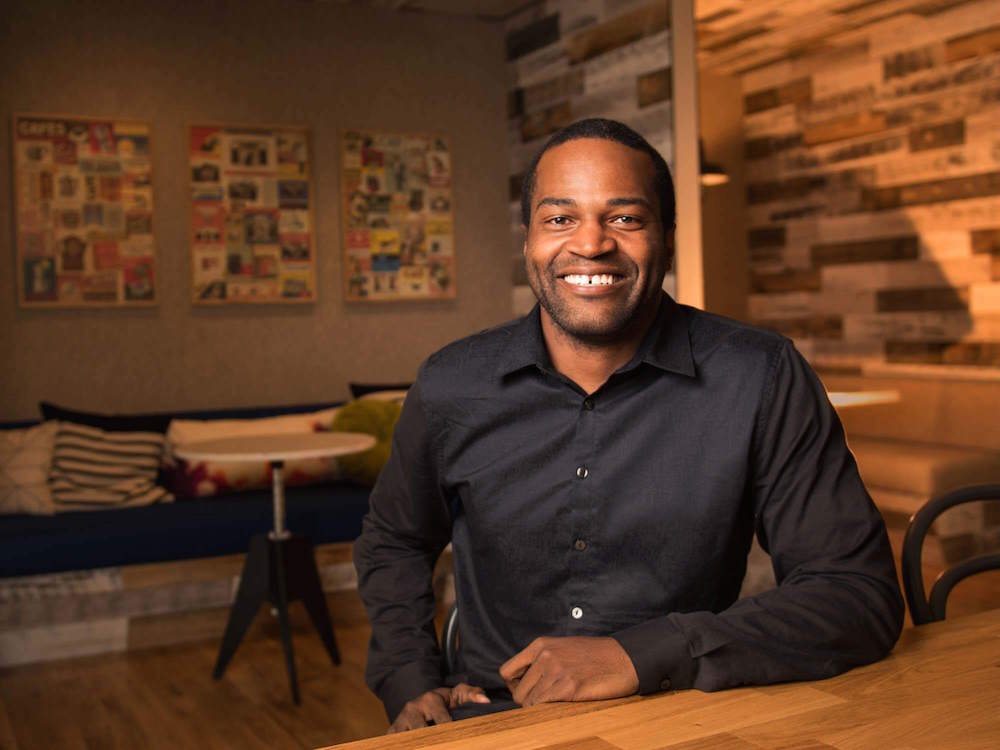 Ready to make your free LLC Operating Agreement?
Your document is free during your 7-day trial membership.
How to make an LLC Operating Agreement with RocketLawyer
Customizing our LLC Operating Agreement template online is easy. You simply answer the questions asked, and the document builder will automatically generate the Operating Agreement for you with the required legal language for your state.

We'll guide you through our simple LLC Operating Agreement template step-by-step, but you'll save yourself a lot of time if you gather the necessary information prior to sitting down and making the document. If you don't have all of the information that you need, or if you need to discuss certain details with other LLC members, you can always skip questions, and finish your document later.

As a Rocket Lawyer Premium member, you can access, copy, edit, and email your Operating Agreement directly from your account using any device. Your document can also be electronically signed or downloaded in PDF or Word format for printing.

What should I do after making an LLC Operating Agreement?
After your LLC Operating Agreement is written, you should consider the following next steps:

Make It Legal
™
Each completed LLC Operating Agreement comes with a Make It Legal™ checklist of action items needed to finalize your document. This can include anything from getting it signed by all members to making sure that you have enough copies to distribute.

Carefully review your document before signing it
An LLC Operating Agreement creates significant legal obligations for each member. With that in mind, it is important to review the document to make sure you agree with all of the details, duties, and procedures specified.

Ask a lawyer
If you have any doubts or concerns about what has been outlined in your LLC Operating Agreement, ask a lawyer, and a Rocket Lawyer On Call® attorney will reply to your question with a personal response. Most questions are answered within 4 business hours. As a Premium member, you also have access to document review and a free 30 minute consultation on each new legal matter. Premium members who need more help can save up to 40% on legal fees when hiring an attorney from our network.

Sign online
Easily sign and send your LLC Operating Agreement out to other members for an online signature. You also have the option to print out a hard copy in PDF or Word format. No witnesses or notarization are required.

Distribute copies
Keep a copy for your corporate records and make sure that each member also has a copy. If you add new members, make sure they sign the amended agreement and that new copies are distributed to everyone. Even if your state requires a written LLC Operating Agreement, there is no formal filing process. You simply keep the document in your records.

Make more business legal documents
Access dozens more legal forms made for business owners, including our Business Contract template, Partnership Agreement, Employment Contract, and NDA. As a Premium member, you can make unlimited copies and edits of any business document, or manage your family and personal affairs with legal documents like a Last Will and Testament or Living Will.

Stay protected with Document Defense
®
Sometimes things don't go as planned. Document Defense® will be there if a dispute arises with your Rocket Lawyer LLC Operating Agreement.
Available to Rocket Lawyer Premium members. Terms apply.
Common NDA questions
LLC Formation
How do I form an LLC?

In order to form an LLC, you need to file Articles of Organization in the state that you want to register your company in. Filing your Articles of Organization is the only way to establish your business as a legally recognized limited liability company. If you have not already filed the paperwork to form an LLC, Rocket Lawyer can help. Just tell us a little bit about your business, and we'll handle the filing for you.

If you want to incorporate, but you are not sure what type of business entity to select, we can help you compare business structures.

Do I need a lawyer to start an LLC?

No, it is not mandatory to have a lawyer to form an LLC. With Rocket Lawyer's incorporation service, we manage the legal paperwork for you. If you have legal questions about incorporation or about customizing our free LLC Operating Agreement template, you can ask a lawyer at any time.

What is the difference between a partnership and an LLC?

Day-to-day the business activities may seem similar, however, there is one critical difference: A partnership doesn't offer liability protection. Owners in a partnership are personally responsible for business debt and they are generally not protected from the actions of their partners. If you are operating any business, especially with other people, you should strongly consider incorporating and creating a formal plan for running the business together.

What is a registered agent and do I need one?

A registered agent is a person located in the state you are doing business in, who can accept important legal and government correspondence on behalf of your business. Required in many states, a registered agent must be available at a physical location (not a P.O. box) during standard business hours. Without a registered agent, you may suffer serious penalties or be prohibited from doing business.

Here are a few ways that registered agent services are beneficial:

A professional registered agent can ensure that you do not miss time-sensitive correspondence such as government notifications, tax documents, or notice of lawsuits.
By working with a third-party, you have the freedom to take a vacation or move your business location without having to file a form to change your registered agent.
A registered agent service allows you to comply with the requirements in states that you operate your business in, but don't live in.
You personally do not have to be available each and every business day to sign for registered mail.
You generally are required to designate a registered agent at the time of forming your LLC, but if you have questions or want more help, Rocket Lawyer is here for you.

What happens if the business is dissolved?

In order to avoid default state provisions, your LLC Operating Agreement should outline how your company will be dissolved. You can choose when the business will end or you can leave the dissolution date open. Your Operating Agreement should also outline the voting procedure for terminating the business and for addressing potential conflicts (asset distribution, settling creditor claims, asset liquidation, etc.). In addition to following your agreement, there may be other steps required to formally wrap up loose ends, including paying any taxes or debts owed and filing your Articles of Dissolution.
Making an Operating Agreement
What state should I make my LLC Operating Agreement for?

Generally speaking, you do not need to make an Operating Agreement for every state that you do business in. In most cases, you'll just want to write one for the state your LLC is registered in. If you operate multiple LLCs that are registered in different states, then you may need one for each company in each state. If you have questions about businesses you run in other states, ask a lawyer.

What happens if I don't have an LLC Operating Agreement?

Having an Operating Agreement is not mandatory for every state, but even if it's not required, there may be repercussions if your company does not have an Operating Agreement in place. If your Operating Agreement is legally required and you are not compliant, you could suffer penalties and be prohibited from doing business. If you don't have an LLC Operating Agreement, your business may not have a clearly documented plan for how the business will be run day-to-day, resulting in chaos and conflict between members. You will also be subject to the default state rules when it comes to distribution of profits and dissolution.

Can you change an LLC Operating Agreement?

With the right paperwork, you can easily make organizational changes to your LLC or amend an LLC Operating Agreement. If you need to make a small change, such as listing a new member on your Operating Agreement, all you have to do is write an amendment and attach it to the original document. If you need to make significant changes, you may need to compose a new Operating Agreement. You'll want to make sure that all members have a copy of the updated agreement.

Please note that, depending on the change, Articles of Amendment may also need to be filed with the state—examples include adding or removing a member, changing the company name, moving to a new business address, or updating share designation information.

When/how often should I update my LLC Operating Agreement?

An LLC Operating Agreement usually does not have to be updated at all. However, there are a few occasions on which you may need to amend your document. A few common reasons for updating an Operating Agreement include:

Adding or removing members
Changing distributions (percentage or payment dates)
Adding capital to the business
If I have an Operating Agreement, do I need a Business Plan?

Your business should have both of these important legal documents. While they do have a bit of overlap, they serve different purposes. The Operating Agreement is intended to outline how the business is run. The Business Plan communicates other business information, such as market research, financial plans, funding needs, and an executive summary. Potential investors may ask to see both.

LLC Members
How are LLC member duties defined?

Members can create any type of rules they want. However, if you do not have an Operating Agreement, your business may be subject to whatever rules the default state laws impose. The first consideration is what portion of the business each member has ownership of, usually defined as a percentage. Often this is proportional to their financial investment into the LLC. Regarding actual duties, you will need to outline member voting rights, meeting responsibilities and any required filings.

Does an LLC need a board of managers?

Unlike corporations, Limited Liability Companies are not legally required to have a board of managers or directors. That said, if an LLC chooses to have a board, it generally has the flexibility to do so. If you are considering creating an LLC board of managers, it may be wise to include details of how that board will function within the LLC Operating Agreement.

What is the difference between a member-managed LLC and a manager-managed LLC?

In member-managed LLCs, all members share the responsibility of running the business. In a manager-managed LLC, the duties of managing the business are given to one or a few of the members and/or to non-owners. Some owners who do not have the desire or time to run the LLC, may opt for a manager-managed LLC to lessen their burden. In either scenario, it is still important to draft an Operating Agreement.

LLC Taxes and Accounting
What types of non-cash contributions should I include in my Operating Agreement?

Often members contribute assets to the business other than cash. Regardless of what type of non-cash contribution is made, you'll need to assign a fair market value to that contribution. Assets may include real estate, storage areas, manufacturing space, vehicles, machinery, patents, services, or other resources. For tax purposes, you'll want to meticulously document all types of contributions.

How do members of an LLC get paid?

If the LLC is taxed as an LLC and not as a corporation, members do not receive wages and they are not considered employees. Instead, all profits and expenses are distributed to members from the company's capital account according to the Operating Agreement, often based on their percentage of ownership. The distribution frequency is outlined in your Operating Agreement. Even if they opt not to receive distributions, members will still be responsible for paying income taxes based on their percentage of the net profit. If a member does work for the LLC as an independent contractor, then they may bill the company and receive payment. However, in that scenario, the payment should be treated as self-employment income.

Should our LLC seek corporate tax treatment?

Filing as an LLC is the default option, however, depending on your situation, you may find it beneficial for your LLC to be taxed as a corporation. It is critical to discuss what is right for you and your business with your accountant, CPA, or tax lawyer.

What is the difference between the cash method of accounting and accrual method of accounting?

The primary difference between these two methods of accounting is timing. While cash basis accounting revolves around the timing that money is received or paid, accrual basis accounting depends on when expenses or income are recorded (usually in an invoice), rather then when they are paid. The effects of each accounting method are usually seen in how the company's cash flow is represented, which can also affect taxes, due to the timing in which revenue is recognized. An accountant or CPA can help you determine which option is best for your business.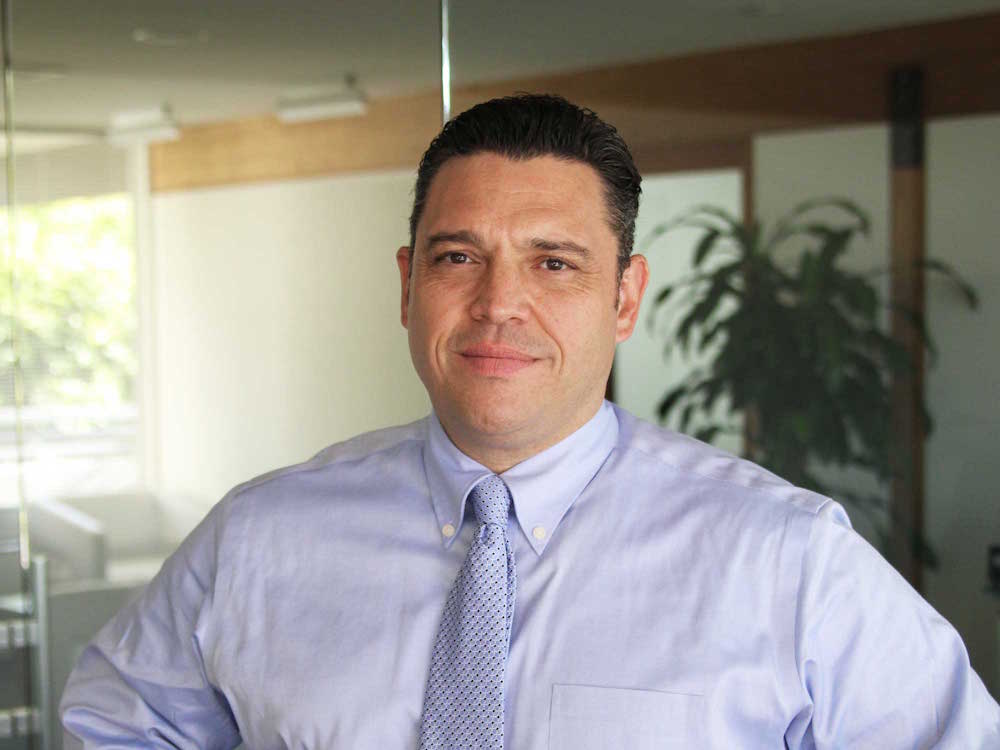 We're here to help
If you have more questions about LLC Operating Agreements and what options are right for you, ask a lawyer and get an answer within 1 business day.
Legal glossary: LLC Operating Agreement terms explained
Distributions

How income and expenses will be shared among members. In most cases, income is reported on each member's tax returns.

Distribution in kind

This is a payment that is made with something other than cash, such as bonds, stocks, services or real estate.

Dissolution
How the company will be dissolved. Dissolution requirements may also include instructions on how a member can be replaced or bought out, if needed.
Duration
This is how long the business will be in operation. Most LLC owners choose to have an open end date, while others only intend to run the business for a predetermined amount of time.

Exculpation and indemnification
These words together basically mean "free from harm." In a legal sense, it means that members are not held individually liable to claims against the company.

Fiduciary duties
These are duties of trust. It is a responsibility placed on the members to act in the best interest of the company.

Initial contribution
How much the initial investment will be for each member. The investment can be capital or other assets.

Limited liability of members
This means that members take on limited personal liability risk by being part of the business. The LLC entity may protect personal assets if the business is sued.

Member
A member of an LLC is a legal owner of the company. In a single-member LLC (SMLLC), there is one owner, and in a multi-member LLC there are multiple owners.

Prohibited actions
Actions that are prohibited without the approval of all members. For example, you may agree that members cannot take on business debt to the LLC on their own without consulting with the other members.

Proxies
A proxy is a person that is given voting rights of a specific member if they are unable to vote.
Severability
This means that if one part of an agreement is deemed illegal or unenforceable, the rest of the agreement is still considered valid and applicable.

Tax treatment
How taxes are paid. In most cases, income and losses are passed through to members and they report the income or loss when they file their returns.

Waiver of partition
This prohibits members from leaving the company or selling or giving their portion away without following the approved process.

Try Rocket Lawyer free!
Whether you manage just a few properties or many, Rocket Lawyer offers legal services you can trust at prices you can afford. Become a Premium member and get:
Instant access to our entire library of legal documents

Quick legal advice from our On Call network of lawyers

Document Defense® protection on all your contracts

Free 30-minute attorney consultations on each new matter

Secure cloud storage—edit, download, and print anytime

Reduced rates when you incorporate your business