chapter 8
LIVING WILL VS. POWER OF ATTORNEY
Many of us have faced hard decisions about what care a family member received near the end of their life. It's always difficult, because these choices are so personal that making them feels invasive and uncomfortable, not to mention emotionally taxing.
You can avoid those issues by creating a Power of Attorney and a Living Will.
(Here, it's important to note we're talking about a Health Care Power of Attorney and not a Financial POA. They can actually be combined if you'd like, but we're primarily concerned with your healthcare wishes in this section.)

A Living Will is a legal document that sets out your healthcare wishes in the event you cannot articulate them yourself. It's smart to talk to your primary care physician so he or she can let you know what sort of decisions a good Living Will covers, but we'll discuss the most common below in detail. Think of a Living Will as your signed statement about what kind of care you will and will not accept.
Alternatively, you can create a Power of Attorney. A Power of Attorney (sometimes called a POA) essentially gives someone you trust the ability to make healthcare decisions for you. Generally, this person is a spouse, close friend, or trusted family member and they are referred to as an "agent." But no matter how well you might know this person, it's imperative you talk with them and let them know what your wishes are.
A Power of Attorney is most valuable when it is made "durable" and includes a financial provision, as it will grant permission to your agent to make financial decisions on your behalf when you can't make them yourself. You can choose how limited or how broad these powers are, but it's important that the person making your healthcare decisions has access to capital to pay for procedures you need. They'll need to be your advocate at the hospital and may need to assert control if there are any disagreements among family members or between your family and doctors.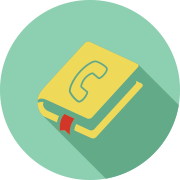 ESTATE PLANNING STRANGE FACT
Luis da Camara, a Portuguese aristocrat, bequeathed his entire estate to 70 names he chose randomly from a phone book.
What kind of scenarios should you cover in a living will?
Your family and doctor may consult your Living Will if you're incapable of making decisions yourself. Since some of us have issues with tube feeding or organ donation, these are the exact sort of issues you should address when creating your Living Will. Here are a few things you'll want to consider:
Scenarios You Should Cover in a Living Will
If you have serious concerns about dialysis, antibiotics, or other forms of treatment, of if you're interested in donating your body to a scientific study or medical school, it's a good idea to discuss those in your Living Will.
Should you create a Durable Power of Attorney?
Once you've got your Living Will squared away, you might wonder if creating a Power of Attorney is really worth the hassle. After all, at this point, you've decided what's happening to all your personal assets and what sort of care you'll accept in the hospital. So what's the point of making yet another estate planning document?
The answer is simple: you can't plan for everything.
A Durable Power of Attorney lets you appoint someone you trust usually a family member or close personal friend to make healthcare and financial decisions for you, should you become incapacitated or otherwise unable to decide for yourself. Since you may not cover all your healthcare decisions in your Living Will, this person will have the ability to make those decisions on your behalf, not to mention serving as your advocate if there are issues with your Living Will or arguments within your family about your preferred healthcare strategy.
But that's not the only important reason to create a POA. It's no secret that hospital stays and other end of life concerns can be very expensive. You can grant your Power of Attorney agent the ability to liquidate assets to increase your quality of care, such as moving you to a more comfortable location, or even allow your agent to take care of other financial duties while you're incapacitated. After all, just because you're in the hospital doesn't mean the bills stop. A good Power of Attorney keeps your affairs in order even if you can't make those decisions yourself.
What does "durable" mean?
A Power of Attorney isn't always created for an estate plan. For example, a POA is often created in certain complex financial situations to allow a broker to trade assets of the person who creates the Power of Attorney.
In an estate planning context, it's quite important you note whether or not your POA is "durable." Durable Powers of Attorney are effective even if you're incapacitated, which is obviously important, as this is the time your agent will actually be acting on your behalf.
A Durable Power of Attorney is occasionally called an "Enduring Power of Attorney," depending on the jurisdiction.
Who should you choose as your agent?
Choosing a Power of Attorney agent is a lot like choosing an executor. You want to find someone you're close to, someone you trust, and someone who can be relied upon to make difficult decisions when the time comes.
It's incredibly important that you speak with the person you'd like to serve as your agent. He or she should know what your wishes are and be willing to speak for you, even amid family or healthcare disagreements.
In other words, talk to your agent about what's most important to you. While a Living Will allows you to spell out most of your healthcare concerns, a Durable Power of Attorney will let someone advocate for you and make financial decisions that affect your estate and your care.
A Durable Power of Attorney lets a trusted friend or family member take care of your affairs.