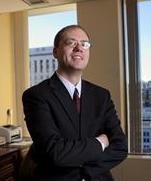 Reviewed by Rocket Lawyer On Call Attorney Kevin Steinacker, Esq.

A Quitclaim deed is a legal document that transfers interest in real property from one person to another, with no covenants at all. In Washington, the requirements for a Quitclaim deed are simple: it must be in writing, contain a legal description of the property, be signed by the grantor, and the grantor's signature must be notarized.
Use the Washington Quitclaim Deed document if:
You are passing your rights in a piece of property to a spouse or ex-spouse
You are gifting your property to another person or family member
You are transferring ownership in a property to a trust
You are correcting the spelling of a name in a previous deed
You are changing tenancy (how the property is owned) between owners
You are clarifying if the property is community or separate property after marriage
Quitclaim deeds are used for many purposes, including gifts of property, conveyances to correct prior deeds, and conveyances to settle a legal dispute. Quitclaim deeds are also used simply to confirm that the grantor does not claim any interest in the described property.
---