Keeping the shelves stocked means having the right products at the right time. A Supply Contract is an agreement between your business and its product supplier. This written document ensures that businesses and suppliers see eye to eye on the finer points of their agreement, like order numbers, stock, prices and shipment dates. Create a Supply Contract in minutes. It?s easy to customize your document and we'll show you how.
Use the Supply Contract document if:
Your business will be selling products to another business.
Your business will be purchasing products from another business.
If you have other legal needs, please check out all our customizable service contracts.
---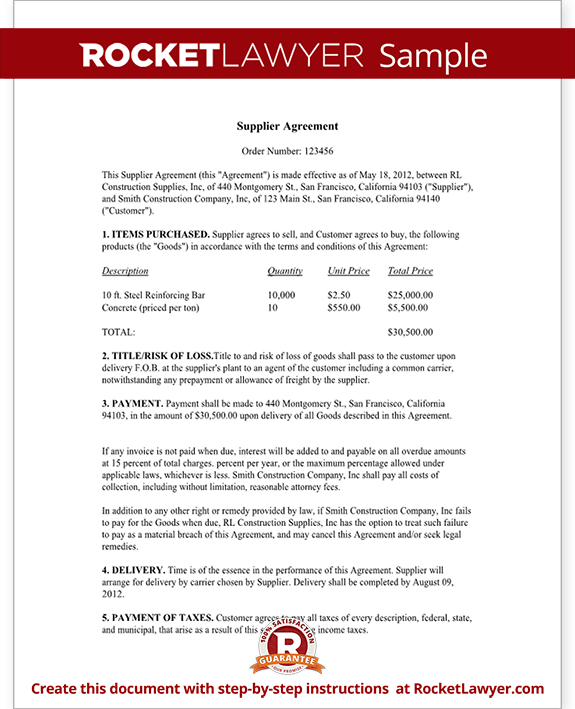 View Sample
Sample Supply Contract
More than just a template, our step-by-step interview process makes it easy to create a Supply Contract.

Save, sign, print, and download your document when you are done.
This document is sometimes called a Supplier Agreement.