MAKE YOUR FREE

Employment Information Release
Other Names:
Authorization to Release Employment Information
Release of Employment Information Form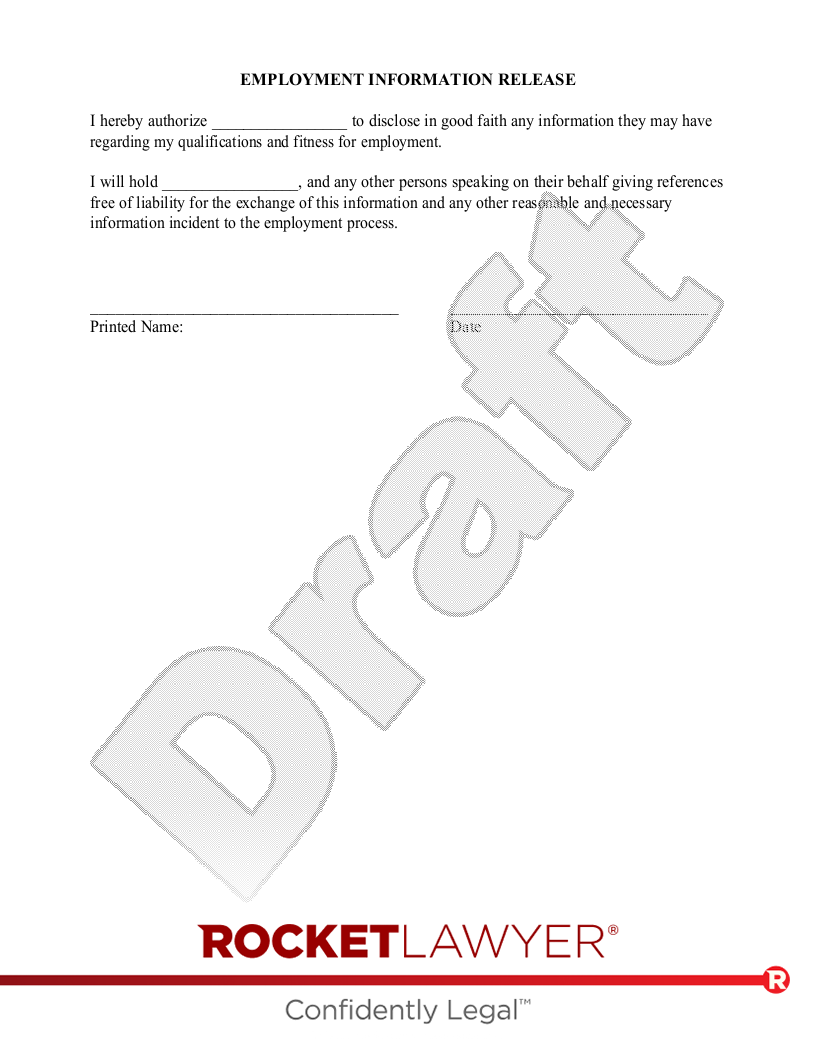 What is an Employment Information Release?
Making sure that potential employees are right for the job is important when hiring. If you're looking for a new employee and want to check their references, you can use an Employment Information Release. If the job applicant signs this document, it authorizes outside parties to release information about the applicant to you, the employer.

An Employment Information Release is generally restricted to information about academic qualifications and information relating to the applicant's ability to perform the job. If the applicant signs the Employment Information Release, it also releases the outside parties providing the information from any liability related to the exchange of this information.
When to use an Employment Information Release:
You're a hiring manager or HR manager, and want to check an applicant's references.
You're getting ready to hire a new employee, and want to verify an applicant's employment history and information listed in their application.
You're searching for a job and want to authorize a former employer to release details of your employment to a prospective employer.
You work in HR and are preparing new hire documentation.
Sample Employment Information Release
The terms in your document will update based on the information you provide
This document has been customized over 15.8K times
Legally binding and enforceable
Ask a lawyer questions about your document