MAKE YOUR FREE

Resignation of Incorporator
Other Names:
Resignation of Incorporator Letter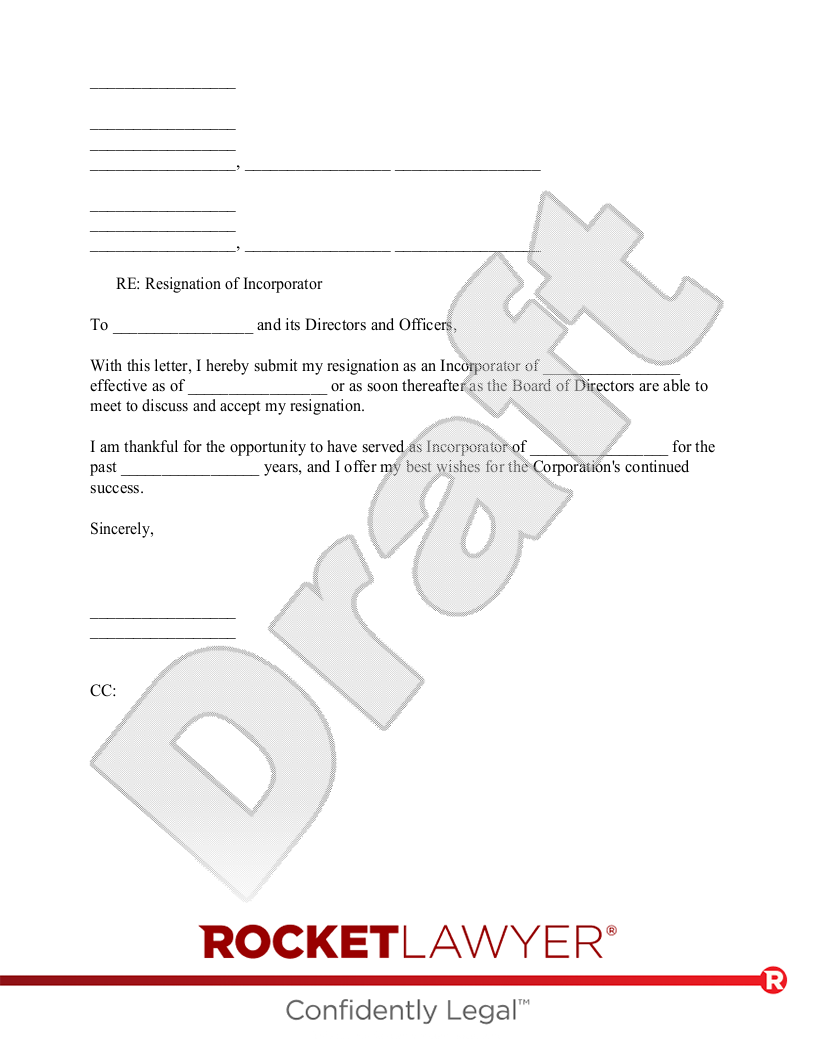 What is a Resignation of Incorporator?
You've started a company, but it's time to move on. Use the Resignation of Incorporator to give everyone formal notice. You were there from the start, so it's big news that you're leaving. You may have years invested in this company. Don't leave any loose strings and get your Resignation of Incorporator document taken care of.

Companies depend on their incorporators to be leaders. You can model this kind of leadership by creating a Resignation of Incorporator document. It's the formal way to let the company know you're resigning. Maybe you've had an offer you can't refuse. Or maybe you're buying that retirement home in Hawaii. It really doesn't matter why you're stepping down - you'll have the option to let the directors and officers know why, or keep it to yourself. Either way, it's important to be respectful up to your last day and make sure the word doesn't spread through gossip. You've had a good run with the company. There's no need to leave on bad terms. You might be eager to move on, but take care of this final piece of business first. Your Resignation of Incorporator document can be your formal, professional, adieu.
When to use a Resignation of Incorporator:
You are a director or officer of a company and you are planning on resigning soon and would like to notify the company and fellow officers or directors.
Sample Resignation of Incorporator
The terms in your document will update based on the information you provide
This document has been customized over 3.2K times
Ask a lawyer questions about your document