MAKE YOUR FREE

Notice of Contract Default
Other Names:
Breach of Contract Letter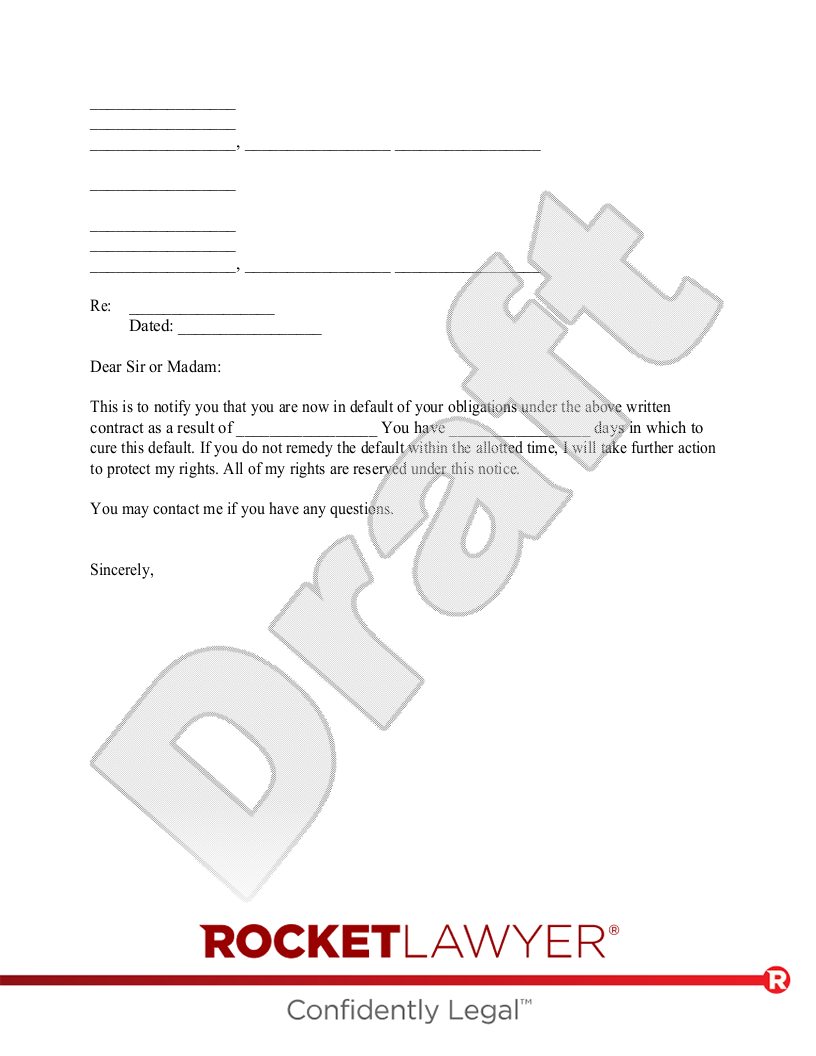 What is a Notice of Contract Default?
This letter is used to provide written notice to a person or organization that is in default or breach of contract. That is, they have failed to meet the obligations requred in the contract.
When to use a Notice of Contract Default:
You want to provide written notice that a person or organization is in breach of contract. For example, failure to make a payment or perform a service as required by the contract.
Sample Notice of Contract Default
The terms in your document will update based on the information you provide
This document has been customized over 36.9K times
Ask a lawyer questions about your document
,
Dated:
This is to notify you that you are now in default of your obligations under the above written contract as a result of You have days in which to cure this default. If you do not remedy the default within the allotted time,
me us me us at the above address be contacted by phone at . e-mail address is . A fax can be sent to .
Sincerely,
.'s authorized representative.