A Rental Lease Termination Letter, also known as a Tenant's Notice to Terminate Tenancy, states a tenant's intent to terminate tenancy early to a landlord. REviewing a sample rental lease termination letter can ensure that you include all the necessary information in your own personal letter.
Before you write your letter, you should check your original rental lease agreement to determine what type of default provisions apply to early termination. You should be aware that even though you will no longer be living in the leased premises, you'll be responsible for complying with the lease agreement for the remainder of the lease term unless your landlord release you.
What's included
Your termination letter for your rental agreement should include your forwarding address and the date of termination. It should a be a short, clear statement of your intentions, and should be courteous and polite.
In the following sample rental lease termination letter, John Doe informs his landlord Jane Smith that he is ending his tancy. He provides specific terms regarding his release.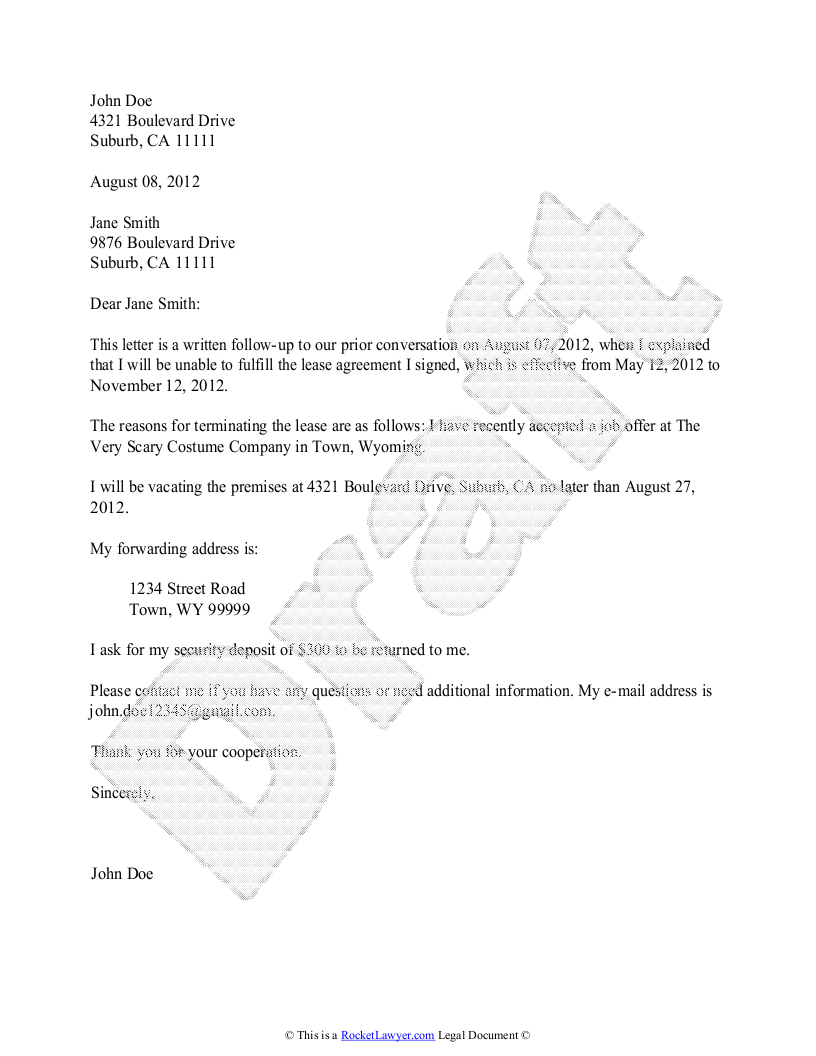 You can write your termination letter online if you're ready to notify your landlord that you are ending your tenancy.
Looking for more? Here are a few additional sample documents you might find helpful:
---