MAKE YOUR FREE

Home Inventory Worksheet
Other Names:
Home Inventory List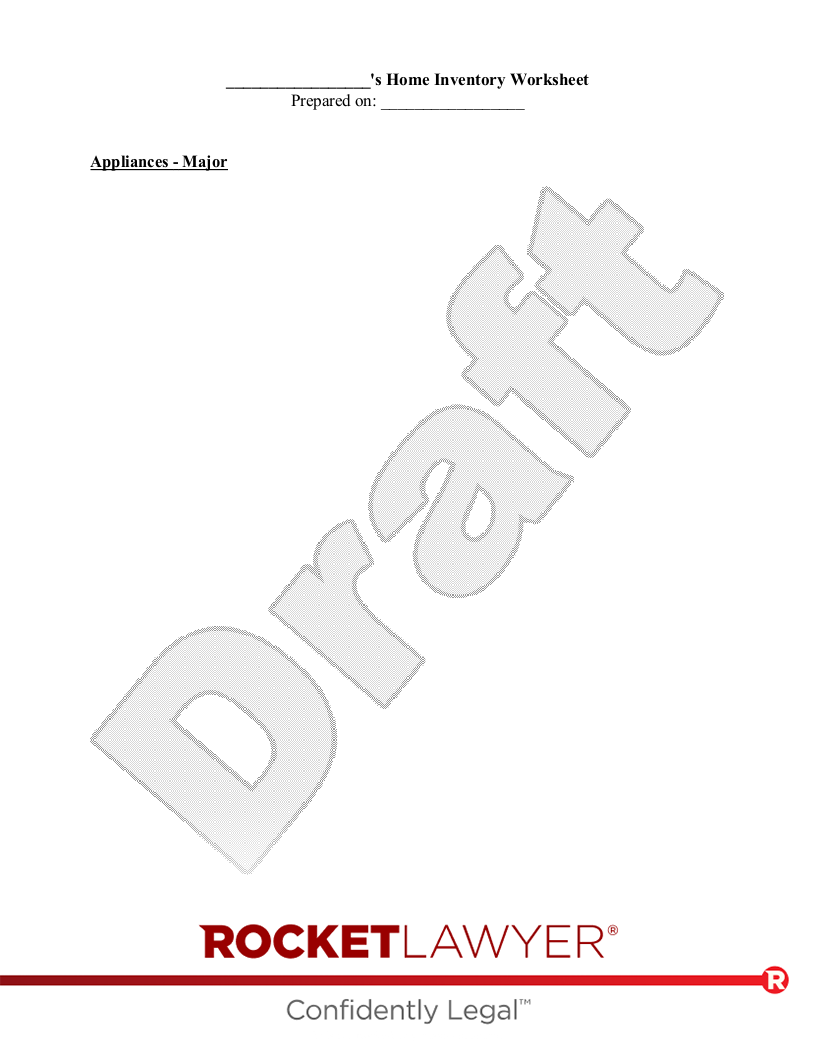 What is a Home Inventory Worksheet?
A Home Inventory Worksheet can be a great way to sort out what you own if you're in the market for homeowner's insurance, or if you're simply looking to free up some space in the house. No matter what you plan on doing with your property it helps to know what you've actually got, a Home Inventory Worksheet can help you get organized and get started.

A Home Inventory Worksheet is your tool for creating a list of the items you own. It can help to document what you own and what it's worth, after all, you want to make sure you're fairly compensated if you have to file an insurance claim. Be it burglary, fire, or flooding - it's best to be prepared and know with certainty what's accounted for and what isn't. A Home Inventory Worksheet can also aid in the divorce process. It's important that joint assets are fairly split and knowing what's there is integral to sorting that out. It's easy to forget things: the fine tableware that's only brought out for the holidays, the instruments your kids abandoned after one semester of band class. A Home Inventory Worksheet helps you make sure everything's accounted for.
When to use a Home Inventory Worksheet:
You want to make the most of your homeowners or renters insurance.
You're applying for new insurance.
You're going through a divorce.
Sample Home Inventory Worksheet
The terms in your document will update based on the information you provide
This document has been customized over 21.4K times

Documents and communicates
Ask a lawyer questions about your document
's Home Inventory Worksheet
Prepared on:
Quantity:
Manufacturer:
Model:
Purchase Price:
Purchase Date:
Current Value:
Serial Number:
Warranty:
Location: