MAKE YOUR FREE

Home Sale Worksheet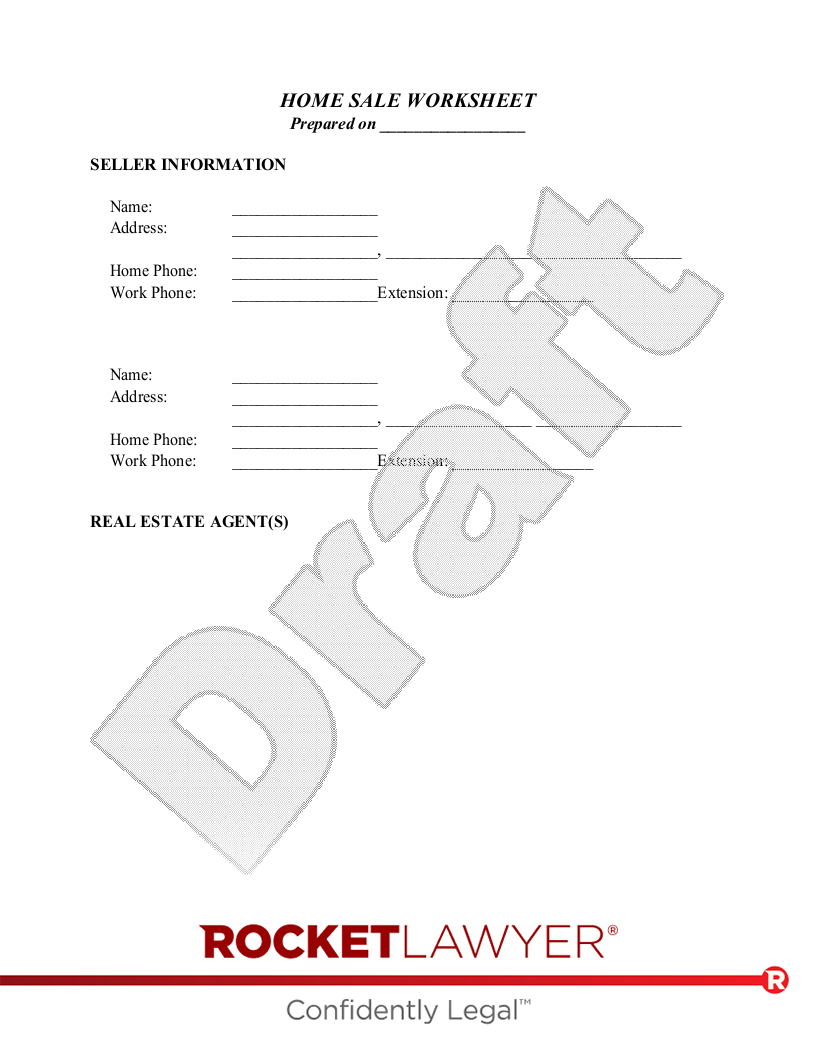 What is a Home Sale Worksheet?
A Home Sale Worksheet is your space to organize the critical information you need if you're selling your home. Who's the best real estate agent? When do you, and your prospective buyer, want to close? Where's the buyer at with the loan application? Your Home Sale Worksheet helps you keep track of the important variables.

Potential buyers aren't the only ones stressed out during a sale. If you're the seller, a Home Sale Worksheet can help simplify the process and alleviate some of that stress. It's important that you know what's going on from the beginning until the end, and it helps to stay organized. A Home Sale Worksheet can help you compare real estate agents, sort out closing costs, track the status of the buyer's loan, or any other factor you may be keeping an eye on. You might also be putting cash into the property to get it ready to sell: fixing that leaky faucet or replacing the wood paneling in the dining room. Whatever needs to be done, a Home Sale Worksheet helps you stay on top of things.
When to use a Home Sale Worksheet:
You're selling residential property.
You're preparing a home for sale.
You want to keep track of a potential buyer's loan application.
You'd like a list to keep track of costs associated with a sale.
Sample Home Sale Worksheet
The terms in your document will update based on the information you provide
This document has been customized over 23.2K times

Documents and communicates
Ask a lawyer questions about your document
HOME SALE WORKSHEET
Prepared on
SELLER INFORMATION