Learn more about Business Plan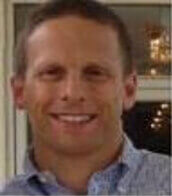 Reviewed by Rocket Lawyer On Call Attorney Neil Greenbaum, Esq.
What is a Business Plan and Why Is It Important?
Put simply, a business plan has two main purposes—to outline business goals and to define the strategy for achieving them. While business plans are traditionally used when companies seek investors or commercial lenders, the business planning process has become popular among small business owners as a way to develop a strategic blueprint for the operation and success of their companies. With a solid business plan template, you will have the confidence and documentation to get out there and pitch your product or services to anyone.
Use a Business Plan if:
You are starting a business and want to write down your objectives and outline the plans for your startup.
You have an idea for a product or service and hope to get potential investors, lenders, donors or business partners on board.
---
View Sample
Sample Business Plan
More than just a template, our step-by-step interview process makes it easy to create a Business Plan
Save, sign, print, and download your document when you are done.
---
How to Write a Business Plan
If you've spent any time researching business planning software, you may be a bit overwhelmed by the formality of making a business plan and the variety of components that you should include. Unlike other services out there, our business plan template makes it simple to get started, however you will still need to set aside some time to think through your ideas, even for the most basic business plan.
Whether you're writing a short and simple, one-page business plan or a detailed multi-page guide, making a business plan outline is always a good way to put your ideas down in draft form.
Here are the standard elements of a business plan to consider as you write your outline:
Executive Summary: A high-level snapshot of your business and your strategy.
Business Description: What do you do? What differentiates you from others?
Description of Product/Services: What do you sell? Why should people buy it?
Market Analysis: Identify industry trends. Who are your core competitors?
Marketing Strategy: Who are your customers and how will you reach them?
Company Structure: Are you incorporated? Who will manage your company?
Operations and Budget: What is the plan for running your company?
Financial Assets and Liabilities: How much capital/debt do you have?
Funding Requests: How much funding do you need and how will you use it?
Financial Projections: What is the return on investment?
Appendix: Do you have any other supporting documentation?
If you're still unsure about starting a business plan, or want to get more familiar with the different parts of a business plan template, we've got a great guide to starting a business that covers the entire business planning process in more depth. You can also read through the sample business plan above to see a live example.
Types of Business Plans
Regardless of what type of business you are starting, our step-by-step business planning software will provide you with the best business plan template to get your new venture off the ground. Here's a look at some specific areas where we can assist you:
Small Business Plan
Writing a business plan is a good idea regardless of your industry or startup size. Small business owners should especially consider creating a small business plan to outline their strategies and define their business objectives. Here are some examples of businesses where the exercise of business planning can be particularly useful:
Bar or Restaurant
Bookkeeping Business
Construction Business
Consulting Services
Day Spa Business
Event Planning Business or Wedding Venue Rental
Fashion/Clothing Line Business
Home Care Business
Hotel Business (including Airbnb)
Law Firm
Online Boutique Business
Other Retail Business
Property Management or Real Estate Business
Tech Startup or Software Company
Transportation Services
Non-Profit Business Plans
In the same fashion as other ventures, nonprofit organizations can use our business planning software to outline their mission and strategy. A well-written non-profit business plan can help organizational leaders communicate their vision and build trust within the communities that they serve. For example, having defined and outlined their approach in a non-profit business plan template, organizations may find themselves better equipped to answer challenging questions when it comes to fundraising and finding new donors.
If you would like to create a business plan and have a question about what's right for your small business or organization, feel free to ask a lawyer.
Document Defense®
Have an attorney ready to defend your document
Document Review
Review up to 6 documents a year with an attorney
Ask a Lawyer
Get 2 Q&A sessions with an attorney every month
1-on-1 Legal Advice
Enjoy 30-minute consultations on each new legal matter
Exclusive Discounts
Save on additional legal services from our nationwide network of lawyers
Unlimited Documents
Access hundreds of legal documents, plus extra features like electronic signatures