The right model isn't easy to find, and even if you get that perfect picture, it won't matter if you can't use it. With a Model Release, you can get legal permission to use a model's image in print or on a website. You'll need to ask the model for permission to use the image, and complete a Model Release to make it official.
Use the Model Release document if:
You intend to publish or use the photographs of a model.
You are a model who wants to grant a certain individual or business the right to publish photographs of you.
---
<![CDATA[ ]]>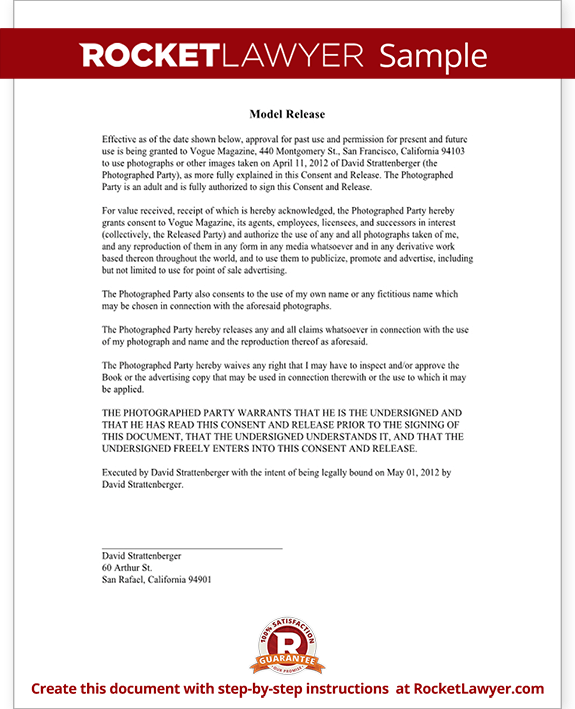 View Sample
Sample Model Release
More than just a template, our step-by-step interview process makes it easy to create a Model Release.

Save, sign, print, and download your document when you are done.

Sample Model Release
Our step-by-step interview process makes creating a printable Model Release easy.
Make Document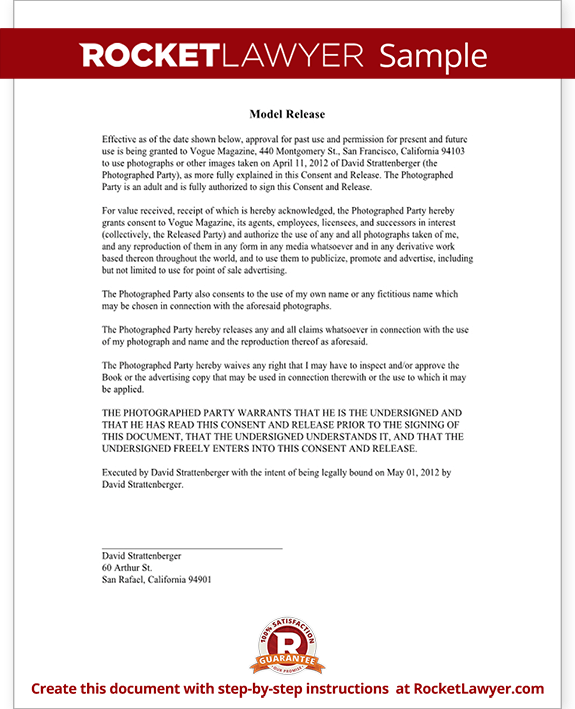 ---
Before you sign up for that big billboard or print those brochures, make sure your model has given you permission to use his or her image. A Model Release is the solution. It's an agreement between a model and an agency, publisher, or photographer in which the model grants the other party permission to use their image in print. Why is it a "release" you might ask? It's because the model releases all possible legal claims against a publishing party for printing the model's image. The signed Model Release also permits the agency, publisher, or photographer to use the model's name, and the model doesn't have the right to approve which photos are used. Be aware that only an adult over 18 years old is legally permitted to sign a Model Release.

Other names for this document: Model Release Form, Photography Model Release, Model Release Agreement