If you are entering into a business relationship which involves shares, or are already in such a business relationship, you can use an Investors Agreement to help secure your basic interests. Whether you're the one investing capital, or you own a business backed by investors, an Investors Agreement can help keep you protected.
Use the Investors Agreement document if:
You're forming a business and seeking investors through the sale of shares.
You're investing in a company and want to protect your interests as a shareholder.
You want to avoid or quickly address potential disputes between shareholders.
There can be a lot of "what ifs" when it comes to investing, which is where an Investors Agreement comes in. Just how many shares does each investor have? How are dividends distributed? Who manages the business? These are just a few of the questions to answer. If there are any disagreements between investors down the road, you can use an Investors Agreement to resolve them. This document can also provide a more equal distribution of power, so that if you are a minority shareholder, you can use an Investors Agreement to help protect your best interests.

Other names for this document: Shareholders Agreement, Investment Agreement
---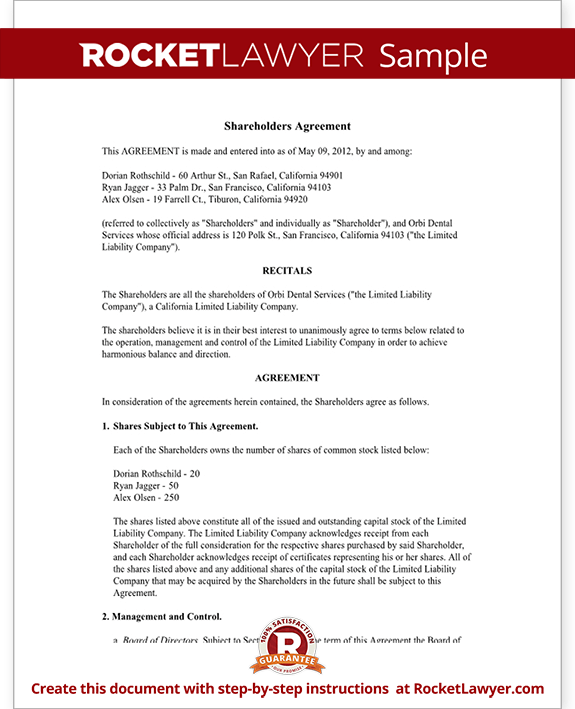 View Sample
Sample Investors Agreement
More than just a template, our step-by-step interview process makes it easy to create an Investors Agreement.

Save, sign, print, and download your document when you are done.
This document is sometimes called a Shareholders Agreement.