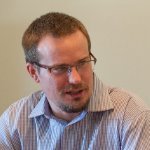 Reviewed by Rocket Lawyer On Call Attorney Geoffrey Haveman, Esq

You get a receipt when you go shopping, right? A General Receipt is the same thing. Use it if you or your business purchased goods or services, signed a document, or you personally gave something of value to a family member or friend. In all cases, you can use this General Receipt template to create proof of the transaction for your records.
Use the General Receipt document if:
You want to provide written proof that a person or organization has received money, property, or a document from you.
You want to obtain written proof from someone that you have given money, property, or a document to a person or organization.
When you give or get something of value it's a good idea to create a general receipt form so you can keep an account of it. A General Receipt is a written acknowledgement that money, property, a document, or anything of value has been received. It creates a record and proof of the transaction. Details of the General Receipt include the date of the transaction, the money or property received, and if the transaction is a full payment for goods or services. Itemized receipts are a key part of ledgers and financial statements. They also create a record that prevents future disputes about the details of the transaction.

Other names for this document: Business Receipt, General Receipt from Fee, General Invoice
---