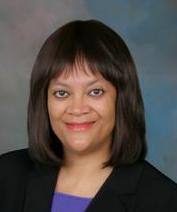 Reviewed by Rocket Lawyer On Call Attorney Dolisa Colley, Esq

If you're partners for life, it might be time to get it on paper and make things official. Use a Domestic Partnership Agreement if you're in a committed heterosexual or same-sex relationship and would like to create financial and emotional security without marriage. Safeguard your relationship and secure your financial, property and healthcare rights. We'll help you put together a Domestic Partnership Agreement for your needs.
Use the Domestic Partnership Agreement document if:
You are a couple who has decided to form a long-term committed relationship and want to solidify the relationship by outlining the responsibilities of each partner.
You want the legal and emotional security that a legal document can provide in protecting your interests should something unexpected occur.
You want a document that summarizes what will happen to you and your partner's assets and income in the unfortunate event of separation or death.
You want to reduce conflict and distress in case of a breakup by outlining both partners' wishes.
A Domestic Partnership Agreement is a legal agreement outlining the legal and financial details of your relationship. The Agreement sets out how you and your partner plan to share income, share assets, hold bank accounts, own property and more while in the relationship. The Agreement also address how assets and property are brought to the relationship by each partner are owned. Creating a Domestic Partnership Agreement protects your finances should the relationship end or your partner passes away. Because you are not married, you and your partner are not given rights under divorce or probate laws. Sorting out commingled finances and shared property can be costly and emotionally draining. A Domestic Partnership Agreement avoids legal battles setting out the nature of your relationship and how things stand should the relationship end.

Other names for this document: Domestic partnership Agreement Form
---