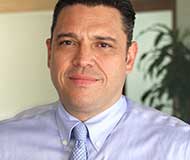 Reviewed by Rocket Lawyer On Call Attorney C. Mario Jaramillo, Esq.

When your company is organized as a corporation, many states require you to create Corporate Bylaws to set basic rules around how your business is run. Even if Bylaws are not required (see state-by-state requirements), it's a smart idea to put them in place so you'll have clear rules in place.
Use the Corporate Bylaws document if:
You want to define the structure of a newly-incorporated small business or non-profit organization.
Corporate bylaws define a corporation's purpose, how it will operate, and the duties and responsibilities of the people who own and manage it. They also let you specify shareholder ownership rights, select officers and directors, plan annual meetings, and establish how to remove officers or directors. Corporate bylaws also describe how stock is issued by the corporation. Corporate bylaws are sometimes called corporation bylaws, company bylaws, or a bylaws template.
What is typically covered by corporate bylaws?
Your bylaws are a product of your business' size and complexity; however, there are some basics that most businesses will cover:
Basic corporate information: this includes the company's name, address, and location of the headquarters if there are multiple offices

The officers and directors that will be leading the company

The process for amending and adding to the company's bylaws, or articles of incorporation, should it be necessary

The procedure for keeping and managing corporate records

What types of stock classes that will be offered by the corporation
How and when are bylaws written?
Bylaws are usually written by the incorporator shortly after filing their articles of incorporation. Bylaws can also be created by the board of directors as one of their early official actions. While not every state requires a company to draft bylaws it can be a sound idea. To learn more, read our article about creating corporate bylaws, and if you'd like more information about business in general be sure to visit our starting a business and running a business guides.
Can Corporate Bylaws be amended, and how can I change them?
Yes, a corporation's bylaws can be amended. Typically, the process to change your bylaws is outlined in the bylaws themselves. This will usually involve proposing changes during a scheduled board of directors meeting and holding a vote among those eligible. This process doesn't necessarily need to occur all in a single meeting. After any changes are approved, they can be officially documented and your written bylaws can then be updated.
---