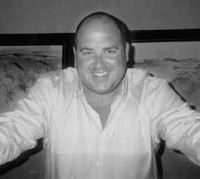 Reviewed by Rocket Lawyer On Call Attorney Richard Chapo, Esq

You're the proud owner of a copyrighted work, but now you're looking to give the rights to someone else. Creating a Copyright Assignment can help you protect your interests and understand your legal obligations when transferring your copyright. If any questions about the work's copyright ownership arise, you'll have a written record clarifying everything.
Use the Copyright Assignment document if:
The owner of the copyright would like to transfer ownership of the copyright to another party.
You can use a Copyright Assignment for any copyrighted work, whether it's a written text, a source code, a movie, an image, or an audio recording. Essentially, it transfers the ownership of a copyrighted work from one party to another, giving them the rights to copy, sell, and distribute the work. Our Copyright Assignment includes information like: the name and description of the work; the current owner of the copyright (whether it's a business or an individual); who's receiving the ownership of the material; and when and where the agreement will be signed. You'll also be able to attach a copy of the material in question for your records. The current copyright owner will need to sign this Copyright Assignment in front of a witness.

Other names for this document: Assignment of Copyright, Copyright Assignment Agreement, Copyright Assignment Contract
---