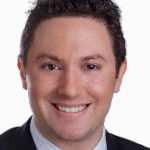 Reviewed by Rocket Lawyer On Call Attorney Jonathan Maisel, Esq

Whether you've taken great care to choose the menu for your special event, or you're the one doing the catering, a Catering Contract can be a big help.
Use the Catering Contract document if:
You are hiring a caterer to provide food and/or drinks for an event.
You own a catering business and need a general contract to present to clients.
When planning an event, you want to ensure your caterer is aware of your expectations. You can customize our Catering Contract to outline details like arrival time, the menu and conditions for payment, so you have fewer day-of headaches to deal with.

If you're providing the food, use our document to get your clients' specifications upfront and in writing to protect against any misunderstandings. A Catering Contract will also help in the case of last-minute cancellations, your clients' failure to pay and other issues.

If you have other legal needs, please check out all our customizable service contracts.

Other names for this document: Catering Contract Form, Catering Contract Agreement, Contract for Catering Services
---