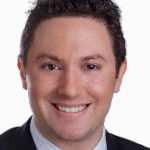 Reviewed by Rocket Lawyer On Call Attorney Jonathan Maisel, Esq

Using a Catering Contract helps confirm that everyone understands the catering agreements made such as what menu options will be served and when service is expected as well as important items such as payment details, cancellation policies and insurance requirements.
Use the Catering Contract document if:
You're hiring a caterer for an event and want a written agreement.
You own a catering business and need a basic contract to present to clients.
You're an event planner and need a contract for a catering company you are hiring.
You own a restaurant and need a contract for providing catering services.
Catering Contracts help ensure that the person hiring the service and the caterer understand what is expected of them. It includes the essentials like menus and dates as well as legal necessities such as insurance requirements and health and hygiene compliance.
Other names for this document:
Catering Contract Form, Catering Contract Agreement, Contract for Catering Services
Information needed to make a Catering Contract
You only need to fill in a bit of information to make this contract. Before you create this agreement, gather this information:
The full legal name of the catering company and the client
The dates the contract will be valid
A description of the service to be provided
The menu
Payment information (per person and or total)
A list of additional services that may be provided
Cancellation fees
After you submit this information, the document is automatically created for you and ready to sign. The topics commonly covered in the document are:
Independent contractor statement
This states that the caterer is an independent contractor and will provide their own tools and equipment. This is an important distinction since it shows that the caterer and their team members are not the hirer's employees.
Force Majeure
This protects both the client and the caterer from "Acts of God" or events beyond their control that may interfere with the event such as a flood, fire or riot.
Insurance and indemnification
This contract requires the caterer to have adequate general liability insurance. It is also prudent for the event host to carry event insurance, as well. If alcohol is served, you might also need liquor liability coverage.
Rules and regulations
The caterer is required to comply with all applicable local laws and health requirements. Every good caterer should know what the health requirements are and how to ensure that the rules are followed.
Attorney fees
The contract states that if a legal action occurs, the party ruled in favor shall have their legal fees covered by the other.
10 ways to improve your catering business
No one is going to tell you that catering is an easy business. It's more difficult than running a restaurant since it is more like running a moving restaurant. If you are just starting out, we can help you incorporate and write a business plan. Since operating a catering business can be tough, it is always a good idea to try to find ways to improve your business, such as:
Test your menu items. It may be tempting at times to try to create unique menus based on your client's preferences, but it is wise to always test your recipes. Research ahead of time what substitutions will work if you should need to make last minute changes. If you are catering an event in a remote area, try to visit the venue in advance to see if your recipes will work in that environment.
Get to know your customer. Customers can be fickle and some may not quite know what they want. Remember that for them, this event may be the only large event they have ever hosted. Try to help guide them to a decision that will make them happy.
Hire experienced team members. While you may be a great chef, you may not be the best at leading a team. If you need help, find the best support staff you can and let them help you run a top-rated catering company.
Learn how to manage your money well. Catering gigs are often seasonal. You'll need to find ways to survive the lean months. If you already own a restaurant, you may try adding food trucks for an additional avenue of income. If you can, find an accountant who has experience with your industry to manage your books and do your taxes.
Consider adding additional services. If you have not already, consider offering add-on services such as bartending, cleaning services or dessert catering. You don't necessarily have to be the person providing the service, you could use a subcontractor and take a portion of what they get paid or perhaps they would agree to paying a referral fee.
Learn how to market yourself. This is difficult for many small business owners, but it is necessary. Most experts recommend that you spend about 30 minutes per day just managing your social media. If you are overwhelmed with running the other parts of your business, you may consider hiring a professional.
Follow up. Give your clients a few days to recover from the event and then follow up. You may choose to create a standard list of questions you ask or you can customize every follow up conversation. Make sure to follow up even if things go wrong. If everything goes well, see if you can use your client as a reference and invite them to share your company's information with their associates.
Consider B2B discount programs. Some companies regularly cater meals for their employees. Consider offering incentives for those that order from your business weekly or monthly. Or if they have scheduled orders, offer a discounted rate for their large events. Once you know your customers, you'll know what kind of program might be most attractive.
Provide online ordering. If you have not already, consider adding an online ordering option. While this option is not suitable for all events, it is for many such as an office ordering 100 sandwiches or a fundraiser ordering simple hors-d'oeuvres for an event.
Add a breakfast option. It is becoming increasingly popular for businesses to order breakfast for morning meetings. If it makes sense for your business, consider adding a few breakfast choices. You may even consider offering a happy-hour menu for after-hour corporate events like Beer Fridays or Thirsty Thursdays.
Questions to ask catering services before signing
If you have never hired a caterer before, you may be confused about where to begin. The first thing to do is to gather a short list of caterers you want to consider hiring. You can find caters by word-of-mouth, online, by asking an event planner for references, or by simply asking the office next door what services they have used.
Consider asking:
How long have you been in business? If a restaurant, how long has your restaurant provided catering services?
Are your staff members employees or temp workers? How experienced are they? How does your staff dress?
Can you provide options for those with dietary restrictions? How will those items be labeled?
Will the food be prepared onsite or brought to the event and reheated? Do you need kitchen accommodations?
Can you provide additional equipment such as tables and chairs?
Where are your ingredients sourced from?
Do you have sample menus we can try? How much would sample items cost? Can I tour your kitchen?
Have you ever provided services at my chosen venue before? What should I know about this venue to be able to better accommodate hired services?
What happens if I need to make a last-minute change?
Are there any extra fees I should know about besides the per-plate fee? Such as linen fees, charges for ice, delivery fees or other?
What plating options are available? Do you have eco-friendly options? If plating is not provided, what services would you recommend?
Do you offer discounts or advantages for booking multiple events?
If you are an event planner, you may find some of our other service contracts useful such as agreements for bartenders, DJs, venue rentals, limousine services and janitorial services.
---