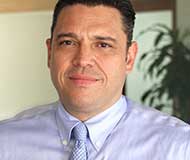 Reviewed by Rocket Lawyer On Call Attorney Mario Jaramillo, Esq.

As a landlord, sometimes you have no choice but to evict a tenant. Giving your tenant an Eviction Notice (more formally known as Notice to Quit in California) is the first step in attempting to remove a tenant from a rental property. California law requires a landlord to give a tenant proper notice before the eviction process can begin. Use a California Eviction Notice if you want to begin the process of removing your tenant.
Use the California Eviction Notice document if:
Your tenant has failed to pay the rent.
Your tenant has violated any provision of the lease or rental agreement.
Your tenant materially damaged the property.
Your tenant is a nuisance or has caused trouble among other tenants.
Your tenant has used the property for illegal activity.
The landlord wishes to terminate a month-to-month tenancy.
If you're dealing with a problem tenant you need out of your California property, a California Eviction Notice is the best way to start the process. Just answer a few simple questions and you'll get a customized Eviction Notice you can print, email, or serve your tenant.

Keep in mind that eviction is a multistep process, which often involves time in court. But eviction doesn't happen without a well-crafted Eviction Notice. Start the process here.
---