Reviewed by Rocket Lawyer On Call Attorney Leighton Deming, Esq

Whether you run a business out of your home or a big skyscraper, using written agreements is critical to protect yourself and to keep growing. Our Business Contract will help you outline the terms and get you started on the right foot.
Use the Business Contract document if:
Your business plans to buy or sell physical products from another business.
Your business will provide a service or receive a service from another business.
You are an individual or independent contractor who wants to make a formal business agreement.
---
<![CDATA[ ]]>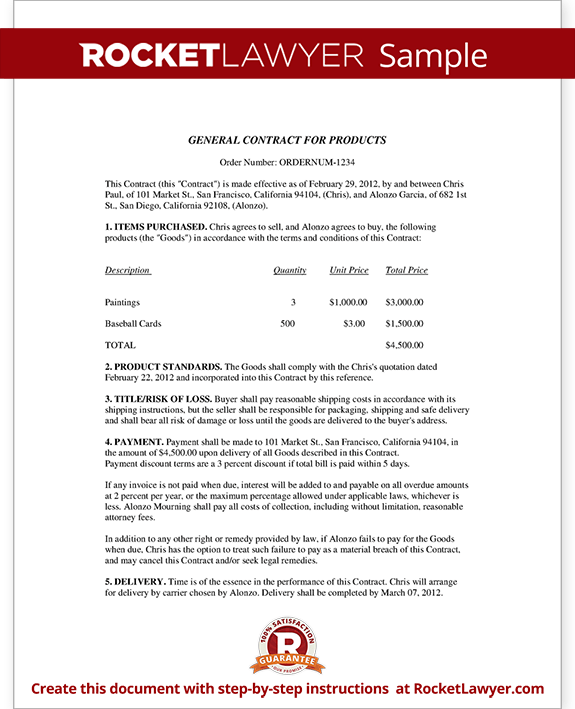 View Sample
Sample Business Contract
More than just a template, our step-by-step interview process makes it easy to create a Business Contract.

Save, sign, print, and download your document when you are done.
This document is sometimes called a General Contract for Products.

Sample Business Contract
Our step-by-step interview process makes creating a printable Business Contract easy.
Make Document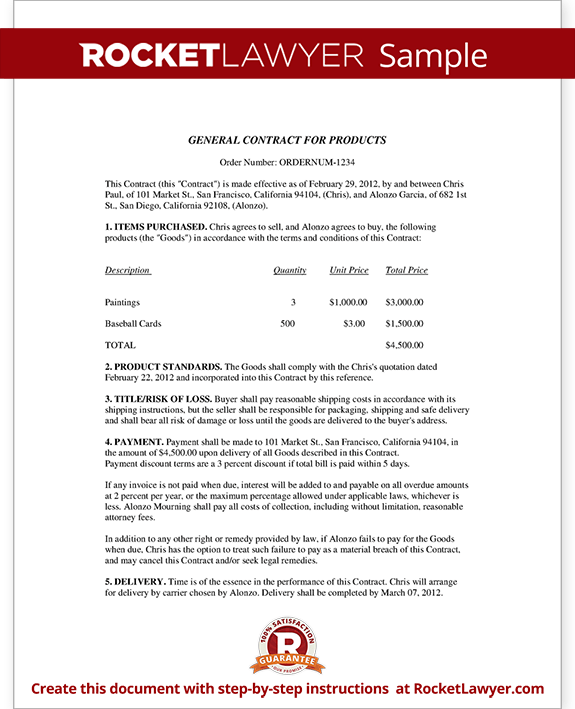 ---
You need more than a handshake. Make sure it's a done deal with a professional Business Contract. When it's in writing, it's easier to prevent miscommunication because the details of your agreement are clearly outlined. A Business Contract also makes it easier to get paid by laying out specific terms around when the project is complete, what must be delivered, and when payment is due. Our Business Contract can be used by the buyer or seller of a product or service. For a product, you can include important details like the date of the order, acceptance and delivery requirements, quantities ordered, warranties, and payment details. If you're offering or receiving a service, you can use the Business Contract to specify dates of performance, the scope of work, and payment terms.

Other names for this document:Business Contract Template, Business Contract Agreement