MAKE YOUR FREE

Artificial Intelligence (AI) Terms of Service
Other Names:
Artificial Intelligence (AI) Terms of Use
Artificial Intelligence (AI) Terms and Conditions
Artificial Intelligence End User Agreement
Artificial Intelligence Terms of Use Agreement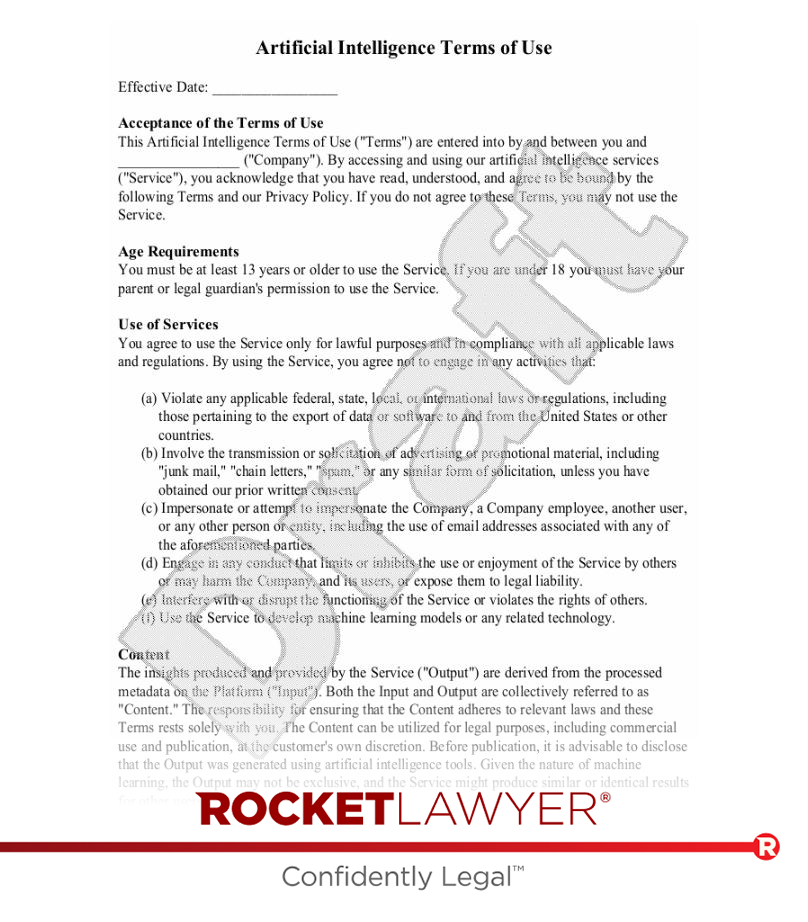 What is an Artificial Intelligence Terms of Service?
An Artificial Intelligence Terms of Service is an agreement between a company providing an artificial intelligence (AI) service and a customer accessing and using that service. While AI Terms of Service may not be required, they are still highly recommended to help outline how customers must behave while using the artificial intelligence service. If a customer breaches the terms of use, their ability to use it can be terminated.

AI Terms of Service policies can also offer a variety of other protections for the provider of the artificial intelligence service, including liability provisions, terms for copyright and use of content, and termination rights. Additionally, an AI Terms of Service can establish the governing location, where the locally applicable laws may affect regulation or mediation of disputes between the provider of the service and the users.
When to use Artificial Intelligence (AI) Terms of Service:
You offer a service that leverages AI and want to ensure users are using the service as intended in order to minimize issues and harm.
You offer a product that is created with the help of AI and want to minimize risk to your business for unexpected results.
You offer AI capabilities as a service for other businesses and individuals who want to use AI for additional applications and want a way to outline the rights and responsibilities each party has for responsible use and any potential liability.
Sample Artificial Intelligence (AI) Terms of Service
The terms in your document will update based on the information you provide
Rocket Lawyer members have customized over 93.5M documents

Documents and communicates
Ask a lawyer questions about your document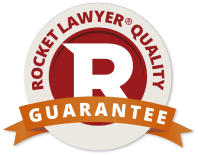 Our quality guarantee
We guarantee our service is safe and secure, and that properly executed Rocket Lawyer legal documents are legally enforceable under applicable US laws.
Need help? No problem!
Ask a question for free or get affordable legal advice when you connect with a Rocket Lawyer network attorney.
AI Terms of Service checklist
Complete your free Artificial Intelligence (AI) Terms of Service with our Make It Legal™ checklist