No matter what's being sold or recorded there are certain details that every Invoice form should include. Price and a description of the goods or services purchased are a good start—but you may also want to include all relevant dates and any relevant taxes, fees, or discounts. Whether it's a single transaction or several, an Invoice form can help you stay on top of all the details.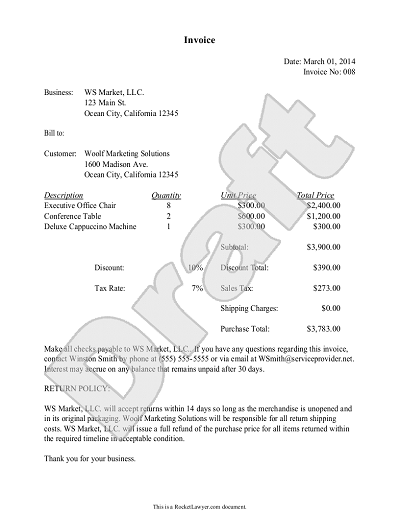 Invoice form. To create your own personalized Invoice form, click on the image above
Ready to create your own Invoice form? Simply click the link below and our step-by-step interview process will help you build one to your specific needs.
Looking for something else? Here are a few additional documents that may help:
---