Chris Johnson, Esq.
Rocket Lawyer On Call Attorney
Common Tax Questions
How does the new tax law affect me?
The Tax Cuts and Jobs Act became effective as a law on January 1, 2018. Learn what the new law means for businesses, homeowners, and residents of certain states.
What do I need to file my taxes?
Before you begin preparing your return, you need to collect your tax information for the current tax year. Individual tax filers will need to gather the W-2 forms provided by their employer. If you have worked for more than one company in the past year, you'll need W-2s from all employers.
Independent contractors or freelancers will need their 1099 information as well as other documentation that shows payments received from additional sources if applicable.
In addition to income information, you also need to collect documentation for reporting other tax-related income or losses such as stock gains/losses, student loan interest paid, alimony received, unemployment payments received, property tax paid and more. For a more complete list of documents needed for return preparation see the IRS Tax Form Checklist.
What is my tax bracket?
Tax brackets change often. To estimate what your tax liability may be, you can consult the latest published tax rate schedules such as this one published by Intuit, 2017 Federal Tax Rate Schedules. Please note that rates change often and that your actual tax liability may vary, and your allowed credit and deductions may change your taxable income.
What are common tax deductions and credits?
Qualified deductions and credits can lower your taxable income, which results in a lower tax liability. Common deductions for individual include standard deductions, property tax, charitable contributions, moving expenses and interest payments. Possible credits available to you include earned income tax credits, child and dependent care, mortgage interest, education credits and health care credits. Your state may offer different tax advantages when preparing your state returns.
Until what age can I claim my child as a dependent?
When you file your returns, you can claim a qualifying child as a dependent until they're 19, or 24 if they're a full-time student—but age isn't the only factor the IRS uses. Typically, your child must also live with you for over half the year and have over half their expenses covered by you. It should also be noted that only one person can claim a child as a dependent on their personal tax return and children with permanent disabilities are exempt from the age limit.
How do I file a tax extension?
Obtaining an extension is often as simple as filing a single form. For individuals, this is typically form 4868. For other variables, the IRS has separate forms available and explained in detail here. Keep in mind that if you plan on filing for an extension, you'll likely need to fill out the requisite form before your taxes would normally be due. It is important to note that filing an extension does not delay when your tax payments are due.
What do I do if I make a mistake when filing my taxes online?
Chances are everything looked good when you filed your online tax return, but if you later realize that you made errors there's likely still time to set things right. First, many minor mathematical errors are often caught and corrected when your forms are processed. For larger tax filing mistakes or omissions, you can file an amended tax return with the IRS. The most common form used for filing an amended return is Form 1040X.
How long should I keep tax records?
The IRS recommends that you keep your records for at least three years in most situations. For more complicated tax scenarios, or situations involving fraud, it is recommended that you keep your records for at least seven years.
How long does it take to get my IRS tax refund?
After all the work that went into filing your tax return on time, you're likely wondering when you can expect your tax refund. The IRS themselves state that most individuals receive their personal tax refund within 21 days, however, there is no guarantee. Many filers opt to receive their refund by direct deposit or debit card to help speed up the process.
How much is the health insurance penalty? Does everyone have to pay?
The fee for not having health coverage, called the individual shared responsibility payment, is a required payment for many who did not have health insurance for any portion of 2017. The fee may be calculated by household income or per person. This year is it 2.5% of your household income. Per person the fees are $695 per person and $347.50 per child. If calculated per person the maximum limit is $2,085. Whether calculated by income or per person, the higher rate applies. If you had partial coverage for the year, you may only have to pay 1/12 of the fee for each uncovered month or nothing at all if you only missed having coverage for less than two months. Fees are due when you file your federal return.
Some individuals may qualify for health coverage exemptions. Exemptions include life events, such as homelessness, bankruptcies, foreclosures or death of a close family member. The HealthCare.gov healthcare exemptions tool can help you discover if you may qualify for an exemption.
Can I still file my federal return by paper?
Electronically filing, or e-filing, is the preferred method of the Internal Revenue Service for filing federal returns. If fact, there are many low-cost or free online filing options available to help ease the burden of low-income tax filers. However, if you prefer to file by paper you will still need internet access to obtain the forms or you will need to request the needed forms and publications from the IRS directly. You'll also need to request forms from your state tax commission unless you live in one of the seven states that do not have an income tax.
Do I need to file a return for my deceased spouse?
You may or may not need to file a return for a spouse that passed in 2017. To determine whether you need to file for your spouse you can begin by visiting the Interactive Tax Assistant on the IRS website. Generally, unless your spouse was low-income and did not have assets, you will need to file their taxes. Since the death of a loved one may cause extensive stress on the family, it is often a good idea to obtain third-party assistance for not only helping with taxes, but also estate and inheritance issues. If your tax situation is rather simple, you can file online like you would normally. The online form will ask if you are submitting for a deceased person.
What is the minimum income to file taxes for the 2017 tax year?
If you were an underemployed or unemployed individual last year you may be wondering if you need to file a 2017 return. Thresholds vary, but generally if you earned less than $10,000 to $11,000 per person you may not need to file. The IRS provides an Interactive Tax Assistant to help you determine if you must file a federal return. Married couples filing jointly or separately, head of household filers and widow(er)s may also qualify for a filing exemption. If you are not sure, you will not be penalized if you file regularly.
If you have questions about filing taxes or IRS tax audits, you can always ask a lawyer.
Need some support?
I'm here to help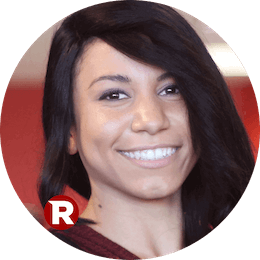 Kazia K.
Customer Care Specialist
(877) 881-0947
Back to Top