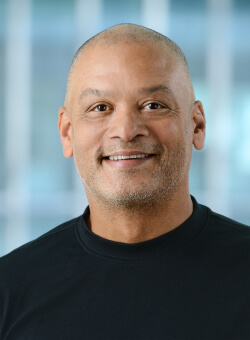 March 28, 2020 — If you're like me, you didn't know much about the novel coronavirus at the start of this year. A few short months later, communities around the world fight the same hidden enemy: COVID-19. That enemy has endangered the health and livelihoods of billions of people, and wreaked havoc on businesses of every size—threatening the global economy. As such, this is perhaps the most, singularly and collectively, disruptive moment of our lifetimes.
Thank you to the caregivers, first responders, and military personnel who rush in to heal and to serve. Thank you to the truck drivers, store clerks, warehouse workers, and everyone else who is on the job, in harm's way, during the crisis. And, if you, like me, are social distancing and sheltering in place—thank you, too, for doing your part to "flatten the curve." Finally, if your business is suffering because it is closed or short on customers and sales, or you are personally suffering because you can't work right now, I'm sorry—and read on, because we want to help. Through your sacrifice, you're also helping to save lives and reduce the time until we defeat this thing, which we most certainly will.
At moments like this, I'm prouder than ever of our team at Rocket Lawyer. We've created a free Coronavirus Legal Center in partnership with attorneys in our network who also want to help. There, you can find a no-cost, one-stop resource for expert legal advice, business continuity guidance, critical legal documents, and consultations with lawyers to get you through the many challenges presented by our current global emergency. The Rocket Lawyer Coronavirus Legal Center is also an essential resource for legal advice in connection with government benefits, aid programs, and small business loans, pursuant to the Coronavirus Aid, Relief and Economic Security (CARES) Act.
In keeping with our mission, which is always to make legal services affordable and simple, we're trying to bring down the cost as much as we possibly can right now. So, we're waiving fees for our coronavirus-related attorney Q&A feature, and we're also making several key legal documents freely accessible, regardless of membership level. Lastly, if you need more help than what's provided already, you can apply for additional assistance by emailing us at coronavirushelp@rocketlawyer.com.
Wishing you good health and a bright future. We will get through this together.
- Charley
---