Learn more about Noncompete Agreement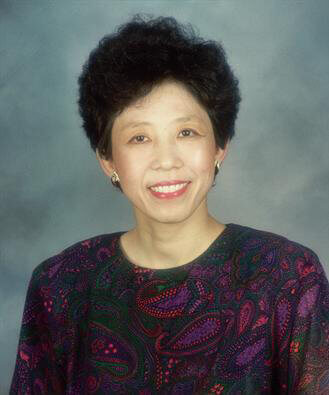 Reviewed by Rocket Lawyer On Call Attorney Hedy Zhang
Noncompete Agreement Overview
When you share ideas and business practices with employees, partners, and contractors, a Non-Compete Agreement helps make sure the people you work with don't wind up becoming (or working for) the competition.
Use a Noncompete Agreement if:
An employee and employer are terminating relationship and the employer desires that the employee will not compete against the employer in a new setting.
A company and a consultant (or independent contractor) are terminating their relationship and the company desires that the consultant will not compete against the company in a new setting.
Two business parties are terminating a business relationship.
---
View Sample
Sample Noncompete Agreement
More than just a template, our step-by-step interview process makes it easy to create a Noncompete Agreement
Save, sign, print, and download your document when you are done.
---
Other names for Noncompete Agreement:
Non-Compete Agreement, Non-Compete Clause (NCC); Covenant Not to Compete (CNC).
Noncompete Agreement Basics:
A Non-Compete Agreement is a contract between two parties, where one party agrees not to compete with the other for a period of time. The Agreement is often entered into at the end of employment or the end of a business relationship, but it can also be a pre-condition to a business relationship. The Agreement lessens the possibility that knowledge gained by an employee or business partner will be used in the future to compete against them. In exchange for not competing, the party is paid a fee (or it's a condition of their engagement). In most cases, the Non-Compete Agreement would prevent someone who signed it from competing directly, or from working for a competitor. This agreement outlines the duration of the agreement, any geographical limitations, and what subjects or markets it covers.
Information required for creating a Non-Compete Agreement:
You'll need to have some information at the ready to create your Non-Compete Agreement but most of it you probably know off hand. We'll guide you through the process with our step-by-step process so all you'll have to do is answer a few simple questions. Here are some of the key provisions in a Non-Compete Agreement:
The agreement effective date: This is the date on which the agreement will start protecting the Protected Party against the Noncompeting Party's working as a competitor, or for a competitor, of the Protected Party.
Names and addresses of parties to the agreement: This includes the Protected Party (the party requesting the Noncompete Agreement) and the Noncompeting Party (the party that is prohibited from working for a competitor of the Protected Party).
Reason for Noncompete Agreement: For example, engineer is working for XYZ Company but will be leaving the company.
Specify time period for Noncompete Agreement. State the time period during which the Noncompeting Party is prohibited from working as a competitor, or for a competitor, of the Protected Party. For example, 2 years. To be enforceable this time-frame must be reasonable given the parties' businesses.
Specify the geographic area for Noncompete Agreement: This may be one particular state (i.e, California) or within a specific distance from a named city (i.e., 30 miles from New York City) or you may describe the geographic location in detail (the north suburban area of Chicago from Chicago city limits on the south to the northern line of Lake County on the north and Illinois tollroad 294 on the west and Lake Michigan on the east). This must be reasonable given the Protected Party's market.
How the Noncompeting Party will be compensated: There must be money (otherwise known as "consideration") paid to the Noncompeting Party for the Noncompete Agreement to be enforceable. You may choose a lump sum payment (for example, $1,500) or multiple payments at any interval (for example, $100 per hour or $5,000 per year).
Individuals who will be signing the agreement: This should be limited to people who have authority to sign the agreement and have it be binding on the business entity or individual.
Optional terms for your Noncompete Agreement:
The following are additional or optional terms that you may want to include in your agreement.
The Noncompeting Party will be prohibited from soliciting Protected Party's customers or clients. Include the time-period during which this clause will be enforceable.
The Noncompeting Party will be prohibited from hiring Protected Party's employees. Include the time-period during which this clause will be enforceable.
The Noncompeting Party will be prohibited from disclosing the Protected Party's confidential information. You may choose a time-period during which this clause will be enforceable and/or you may require that records and or property must be returned by the Noncompeting Party to the Protected Party within a specified period of time after being requested to return the items. For example, three weeks.
Noncompete Agreements may not be enforceable in some states:
Generally, a Noncompete Agreement must be reasonable in its terms and include consideration (money exchanged for the promise not to compete) in order to be enforceable. However, some states may only allow limited use of Noncompete Agreements. For example, in California, Noncompete Agreements are not enforceable against employees but may be enforceable against stakeholders in a business.
You may want to consult one of the attorneys we've contracted with that can advise you at a significantly reduced rate (or as included with your membership package) to help determine the enforceability of a Noncompete Agreement.
Signing the agreement:
In order to make the Noncompete Agreement legally binding, both parties to the agreement will need to sign it. You do not need witnesses to the signing nor do you need to have the signatures notarized. However, you may want to use our e-sign services which enable both parties to sign the agreement electronically without the need for each party to sign a printed out agreement.
Other small business documents:
Most people who create a printable Noncompete Agreement need other business documents and forms. Here are some of our most popular options:
If you have any questions about what's right for you, we can connect you with a lawyer for quick answers or a document review.
Document Defense®
Have an attorney ready to defend your document
Document Review
Review up to 6 documents a year with an attorney
Ask a Lawyer
Get 2 Q&A sessions with an attorney every month
1-on-1 Legal Advice
Enjoy 30-minute consultations on each new legal matter
Exclusive Discounts
Save on additional legal services from our nationwide network of lawyers
Unlimited Documents
Access hundreds of legal documents, plus extra features like electronic signatures