Noncompete Facts for Employers & Employees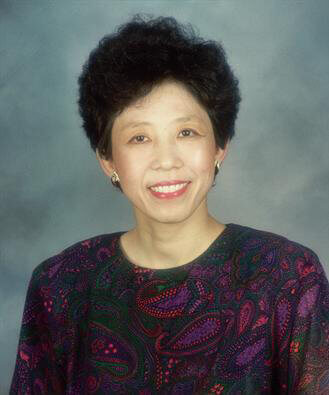 Reviewed by Rocket Lawyer On Call Attorney Hedy Zhang
What is a Noncopete Agreement?
Noncompete Agreements are intended to protect businesses. Most Noncompete Clauses restrict employees from working for or starting up a competing business. They also protect proprietary information such as processes, client lists and marketing strategies.
When should I use a Noncopete Agreement?
You want to prevent employees or business partners from using proprietary information to compete against you after they leave the company.
You are buying a business and you do not want the seller to start a competing business.
You want to restrict employees from taking a job with a direct competitor.
If you are looking to protect your company's proprietary information while also limiting potential direct competition, a Noncompete Agreement can help you. Our Noncompete Clauses are simple to make using our document interview. If you are looking for a Confidentiality Agreement (NDA) for freelance or contract workers, we also provide those.
What are other names for a Noncopete Agreement?
Noncompete Clause (NCC), Covenant Not to Compete (CNC)
What does a Noncopete Agreement do?
A Noncompete Agreement is an agreement between an employer and an employee or contract worker. It is intended to protect the company from competition by restricting the employee from sharing proprietary information or from starting up a competing business.
Why are Noncompete Agreements used?
You may be wondering why your company is asking you to sign a Noncompete Agreement or why you should ask your employees to sign one. Reasons vary, as well as enforceability, but generally the reasons include:
To protect proprietary information such as patent or trademark information, manufacturing processes, business processes, and more.
To make the company more attractive to buyers. If the business is planning to be acquired in the future, it may make the business more attractive if the buyers know that employees have signed a Noncomplete Clause.
To help protect client information. Installing customer confidence is important to nearly any business. Noncompetes can help protect restricted client data.
To educate new employees what is expected of them in terms of protecting the company's proprietary data.
To increase the chances of qualifying for trade secret protection. To benefit from this protection, your business proprietary knowledge must be indeed secret.
How should I write a Noncompete Agreement?
If your business resides in a state that supports Noncompete Agreements, they can be a useful tool to help you protect your business. Often employers include one in the hiring paperwork. They can also be used to restrict business partners or clients from directly competing with your business or sharing proprietary information.
Noncompete Agreements can be tailored to your specific business needs, but most cover three basic areas:
Duration
How long the agreement lasts. Usually, the terms are six months to a few years. However, some states may limit the duration. Extended terms of a few years or more rarely hold up in court.
Geography
If the business is local, you may define a specific area that is restricted. For example, if you have a lawn care business, you may want to limit former employees from starting up the same type of business in your area.
Scope
This part of the agreement should be specific to stand up in court. If the terms are too broad, you'll have a hard time enforcing them. Scope includes information such as what type of work is restricted. It may also include a description of what you consider direct competition.
What are the benefits of using a Noncompete?
The advantages to these agreements clearly reside on the employer's side. Because of this, many states are beginning to enforce restrictions on Noncompete Agreements.
For employers

Pros: Limits sharing of proprietary information, restricts use of client lists, lessens the potential for direct competition in your market
Cons: Your company may become less attractive to qualified workers, can inhibit morale and the desire to excel, may be difficult to enforce
For employees

Pros: Some feel a Noncompete protects their company and in turn their job
Cons: May restrict career development, may prevent former employees from obtaining local work
How can I enforce a Noncompete Agreement?
When making your document you'll want to focus on issues that could affect your business in a negative way. If you go to court, you'll have to show reasonable potential damage or actual damage to your business. In the past, companies have lost court cases because they could not prove actual damage or loss of business directly resulting from their challenger. In addition, it may appear that enforcing the agreement seems to lean more towards punishing the past employee than protecting business interests. Building the agreement correctly in the first place can help you be more successful should you go to court.
Why is compensation important when enforcing a Noncompete?
For the Noncompete Clause to be enforceable the signee must receive some type of compensation, which is often called a consideration. If it is a new-hire, the salary may be the consideration. If the agreement is not signed, the job offer may be rescinded. If an employee is leaving the company, a lump sum payment may be the consideration.
Should I require my entry-level employees to sign a Noncompete Agreement?
The point of a Noncompete is to protect your business. Before asking entry-level or low-wage employees to sign an agreement, evaluate whether you really are protecting your business. Or are you preventing people from advancing in their career and seeking gainful employment in a way that might seem unfair? For example, are you gaining much by restricting your sandwich makers from working for any other sandwich shop within five miles of your business? Or are you limiting their opportunity for advancing their career? Some states argue that you may be unfairly blocking people from gainful employment. You may benefit from consulting with an employment lawyer about who you require to sign a Noncompete.
Should I sign a Noncompete Agreement?
Before you sign an agreement as a new hire, carefully evaluate the terms of the agreement. How long does the agreement last? Are there geographical restrictions? How broad is the definition of a "competing business?" If you are separated from the company, how difficult would it be to find new work without violating the agreement? If you cannot answer these questions satisfactorily, you may want to reconsider signing. Some job seekers even chose to move to states that enforce limitations on Noncompete Agreements, so they are freer to advance their careers.
What if I've already signed a Noncompete?
If you have already signed an agreement, you'll want to carefully review it before you take a job with another company. Some who have failed to do this, are accused of violating their agreement and end up jobless. Besides becoming jobless, many who lose in court are also burdened with extensive legal fees. If you need to change jobs to advance your career you may need to consider doing it in a way that does not violate your Noncompete Agreement such as by moving to another region or changing industries. You may also be able to simply ask them to be released from the agreement. If they agree, get the release in writing.
I signed a Noncompete, is it enforceable?
If you have signed a Noncompete Agreement and have since left the company or are looking to start a new business, the first thing you'll want to do it review the document you signed. What are the exact restrictions? How long do the restrictions last? Would your new company be a direct competitor? And if so, how much does it compete? Does it compete against their main product or service, or an item they rarely sell? Would you be infringing on a protected patent or trademark? Would the name of your new company be similar to the name of the company you left? You'll also want to review your state and local laws to see if they have laws against certain noncompete provisions. If you are unsure about whether you would be violating an enforceable Noncompete, contact an employment lawyer for assistance.
If you are an employer, we provide a wide range of human resources information and employment documents. You may want to start by visiting our Human Resources Guide.