Benefits of Consulting Agreements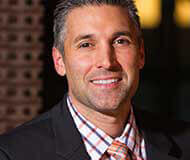 Reviewed by Rocket Lawyer On Call Attorney Ryan Stibor, Esq
What is a Consulting Agreement?
Consulting Agreements are two-sided agreements between a company or individual and a consultant or consulting service. This Business Consultant Contract can provide numerous protections for your company including agreements that safeguard your company's proprietary information and liabilities.
When should I use a Consulting Agreement?
You need a contractual agreement between your company and an external consultant.
You are a consultant and need to provide your clients a contract.
You need a Consulting Contract with a confidentiality agreement.
You need a contract with insurance requirements and indemnification agreements.
This Consulting Contract is suitable for a wide range of consulting services such as brand management, environmental consulting, market research, human resources, marketing, sales and safety. The contract is simple to make and generally covers the necessary protections for both sides of the agreement.
What are other names for a Consulting Agreement?
Consulting Contract, Consulting Services Agreement, Business Consultant Contract, Independent Contractor Agreement
Why do I need a Consulting Agreement?
This business contract can provide numerous protections for your company. The contract includes general information as well as a confidentiality, insurance, non-compete and indemnification agreements. When you invite an outsider to work with your company, they may have access to your office, proprietary information, employees, processes, unreleased marketing campaigns and more, so it is important to have a contract to protect your company. To benefit the contractor, it includes payment agreements.
Instances you may benefit from having a Consulting Agreement include when you hire a:
Marketing company
External IT person or team
Research company
Environmental consultant
Human resource assistance
Social media manager (external)
Strategy consultant
Finance, tax or accounting consultant
It should be noted that you need to be careful to keep the distinction between an external consultant and employee obviously separate. A consultant acts as their own company and should not be treated as an internal employee. If the difference becomes blurred you may incur tax issues.
What provisions does a Consulting Agreement include?
Our Consulting Service Agreement is simple to make and you only need to answer a few questions and submit some routine information to complete the document. The document builder will automatically include the legal language for you.
Our contract includes the following:
Contact information
For the business and the consultant as well as contact persons for each.
Consultant information
In this section you fill in the consultant's experience and what service they will be providing.
Dates
You will need to enter the dates for when the contract begins, when it ends, and when the consultant is expected to start working.
Payment information
This section outlines how the consultant will be paid. You can choose to pay one lump sum at the end of the project, a fixed wage or commission. You can also select a combination of payment methods.
Out-of-pocket expenses
You can dictate how ongoing project expenses will be managed. In most cases, the consultant will pay for their own business-related expenses, but the company may opt to pay for expenses related to the project or their company specifically.
Support offered
Will the company provide office space for the duration of the contract or an assistant?
Conflict of interest
Do you want to prevent the contractor from working with competing businesses during the duration of the contract? Will they require your approval to accept an additional contract? Will their employees or associates be included as well?
Insurance
What type of insurance will they be required to hold?
Confidentiality
What information do you want protected and for how long? This contract includes the option to protect information such as inventions, pricing and cost information, business affairs, processes, machinery and so on. Do you also want to include their employees in this agreement?
Social media
Will they have access to your social media and be allowed to post on your behalf? If so, who owns the contact lists?
What are the benefits of hiring a consultant?
Some experts predict that about 30 percent of the US workforce takes part in the "gig economy," which means they are doing contract work. There is a good chance your company will increasingly be working with external consultants. There are many advantages to hiring consultants, who may also be called contract workers, freelance workers or independent workers. Or you may hire a consulting service to work on specific projects with your company.
Advantages of hiring external workers:
You don't have to pay employee expenses such as benefits and employment taxes.
You can hire them without a long-term commitment.
You don't have to pay for their equipment or services such as laptops, mobile phones or internet service.
They bring in an outside perspective to your projects.
External consultants are less influenced by corporate politics, out-of-date processes or past failures.
You can require a specific set of skills that may not be available within your company.
While it may appear at first that hiring a consultant is costly, per hour, overall it is usually less than full-time employees when you consider taxes, equipment, paid time off, health insurance, and so on.
I am a consultant, should I incorporate?
There are many benefits to incorporating, even if your earnings are low. While tax advantages mostly are for those who earn above the threshold amount ($157,500 for individual taxpayers and $315,000 for married taxpayers) individuals may benefit from forming an LLC for liability reasons.
There are a few protections that are generally available to consultants who incorporate:
Protection from liability. Forming an LLC, or other business entity, separates you from your business. If your company runs into creditor issues, in most cases, they cannot go after your personal assets.
Insurance. You can obtain insurance in your company's name rather than your own name. If you lose a libel case, your business assets may be at risk, but your personal are not (usually).
Protection from another member's actions. If your business has more than one member, you are personally shielded from their actions. Also, your business may be protected if another member's personal assets are at risk.
Bankruptcy. If your business needs to declare bankruptcy, your personal assets are protected.
If you need a service contract for a specific type of job, rather than a Consulting Agreement, we offer many service contracts by job type.