Learn more about Confidentiality Agreement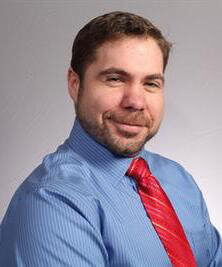 Reviewed by Attorney Mark Heftler, Esq.
What is a Confidentiality Agreement?
Confidentiality Agreements protect your proprietary business information. In business, there are many assets to protect including your inventions, upcoming marketing campaigns, proprietary equipment or processes, clients and financial information. These agreements can help you protect this kind of information.
When should I use a Confidentiality Agreement?
You want to protect information shared with an employee, client, vendor or other.
Most companies especially those who develop new product, create marketing campaigns for clients or those who have access to other company's information can benefit from using a Confidentiality Agreement to protect their company and their clients. Using our forms, you can easily create an agreement within minutes.
What are other names for a Confidentiality Agreement?
Non-Disclosure Agreement (NDA), Confidential Disclosure Agreement (CDA), Proprietary Information Agreement (PIA), Secrecy Agreement
What does a Confidentiality Agreement do?
Confidentiality Agreements protect your company's information from intentional or accidental disclosure of confidential information. There are two types of agreements. Unilateral Confidentiality Agreements protect the information you share. Mutual Confidentiality Agreements protect information between parties such as between you and your client or vendor.
What information do I need to make a Confidentiality Agreement?
Confidential Disclosure Agreements are simple to create but the process will go faster if you gather a bit of information before you sit down to make the agreement. Here are some key provisions included in most Confidentiality Agreements:
Basic details
The dates the agreement will be active. Keep in mind that non-compete type agreements usually only last a few years, but non-disclosure of proprietary information can last much longer. You'll also need the names of everyone signing the document. You'll also want to state the type of business the parties in the agreement are in such as manufacturing, advertising, business services or other.
Reasons for the agreement
This covers a bit about the relationship of the two parties and what information needs to be protected. You can describe what information you do not want to be shared in general terms, but not so broad that it would not stand up in court. Specific terms could be something like "client lists" where a general term might be something like current inventions or inventions created by the employee while working for company XYZ.
What are the limitations of using a Confidentiality Agreement?
Proprietary Information Agreements do have limitations, which doesn't mean you shouldn't have one. But there are some things to think about as you make your document and as you attempt to enforce it. For example:
State laws. Some states offer protection to employees by not allowing certain company information to be protected, such as harassing behaviors of its executives.
Third-party sharers. If a third-party over hears information without knowledge of those discussing the topic, you usually cannot prosecute those sharing the information unknowingly.
Public knowledge. If information is well-known it is difficult, if not impossible, to protect.
Simple to develop. If a process or product could easily be developed without knowing your company information, it is difficult to defend.
Quantifiable damage. If it gets to court, you may need to prove that the release of information actually caused monetary or other type of damage to your company.
Proof of sharing. You may have to prove that the person you think leaked your information is the person who did. You may be asked for proof such as emails or data from a hard drive.
Who should you ask to sign a Confidentiality Agreement?
Most commonly employers ask new employees to sign an agreement as part of their new hire paperwork. But there are others that may gain access to your company information and a simple verbal agreement is difficult to enforce, so you may benefit from asking others to sign an agreement.
Besides employees, others you may consider asking to sign a Confidentiality Agreement:
Clients
Your clients may overhear private information or may learn about your proprietary practices, so it is beneficial to ask them to sign an agreement. You may also ask potential clients to sign a short NDA, especially if you are showing them a product that is not yet released.
Vendors
Your vendors often have access to your building and chat with your employees. Or you may have a direct B2B relationship with them and will want to limit the information they share about your company with others.
Freelancers or Contract Workers
Perhaps you are working with a contract worker to create a mobile app or website for your company. It is smart to have these types of non-employee workers to sign a privacy agreement.
Merger and Acquisitions
Confidentiality Agreements are commonly used when a company acquires or merges with another. These are most often mutual, since both sides have information to protect.
Confidentiality Agreements vs Non-disclosure Agreements
They are the same thing. You will see people use these document names interchangeably.
How else can I protect my company's intellectual property?
There are more actions you can take to protect sensitive business information. If you fail to adequately protect your proprietary information, it may invalidate your confidentiality agreement. Here are a few things you can do to protect your data and client information:
Limit access to information to only those who need the information to perform their job.
Configure your network security to block downloading, sharing, printing or emailing of sensitive documents.
Shield or face computer screens away from curious eyes.
Require that all portable files, such as those saved on laptops, be encrypted.
Utilize wiping technologies to clean files from lost mobile phones, laptops or tablets remotely.
Educate your employees on exactly what kind of information can be shared with clients, potential clients or other companies.
Escort visitors to and from where they need to be. Try to avoid having them walk past visible computer screens.
Require that visitors use your guest Wi-Fi and that they do not capture video or images of protected products or information.
If you have any questions about making your confidentiality agreement, we can connect you with a lawyer for quick answers or a document review.