Promissory notes, unlike bank loans, are generally made between individual parties, but, like bank loans, can contain payment schedules, due dates, payments accepted, and more.
You might also notice note that this promissory note template is fairly short. That's not an accident. A promissory note can sometimes be only a few pages long. But it's still a legally binding contract when signed by both parties.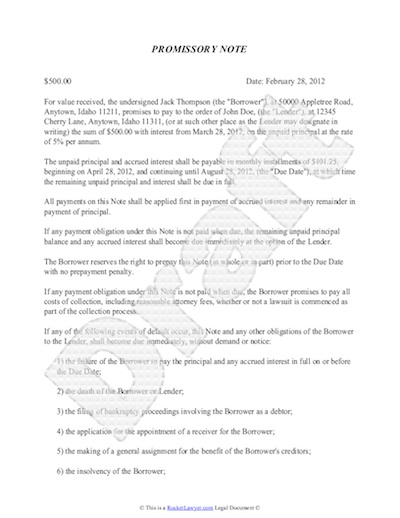 Promissory Note template. To create you own, personalized promissory note, click on the image above.
Going from a promissory note template to your own personalized promissory note is easy on Rocket Lawyer. It takes about five minutes.
Looking for more? Here are a few additional sample documents you might find helpful:
---