You might also notice note that this promissory note template is fairly short. That's not an accident. A promissory note can sometimes be only a few pages long. But it's still a legally binding contract when signed by both parties.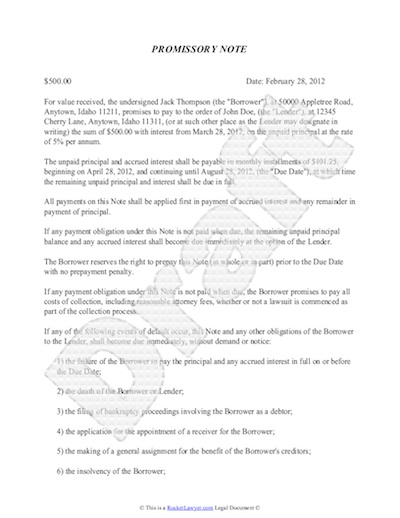 Promissory Note template. To create you own, personalized promissory note, click on the image above.
Going from a promissory note template to your own personalized promissory note is easy on Rocket Lawyer. It takes about five minutes.
---