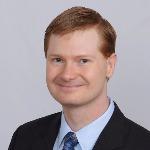 Reviewed by Rocket Lawyer On Call Attorney Michael Sullivan, Esq


Sales Contracts are intended to protect both the buyer and the seller. This contract is a two-sided agreement that obligates each party to uphold certain agreements such as the delivery of a quality product or the receipt of payment for that product by a specific date.
Use the Sales Contract document if:
You sell goods or services and need more than just a simple receipt.
You need a sales agreement between you and your customer.
You want to document what happens if the buyer does not pay in full.
You want to charge interest on overdue balances.
This Sales Contract is simple to make and provides more protection than a basic invoice or receipt. It also includes a confidentiality agreement to protect both businesses in a B2B sales transaction. If you are an individual selling an item to another individual, you'll need a different kind of agreement, such as a Bill of Sale.
Other names for this document:
Sales Agreement, Sales Contract Form, Contract for Sale
Do I need to use Sales Contracts?
Not everyone uses Sales Contracts, many transactions are documented using standard receipts or invoices. However, if you want to create an agreement between you and a buyer or client, a Sales Contract may suit your needs better. This contract defines obligations for both sides of the transaction such as your promise to deliver the product as described and their agreement to pay for the product by a certain date.
What options does this Sales Contract include?
While this contract is just four pages long and only requires you to submit a bit of information, it covers all standard provisions that most Sales Contracts include. It includes a section for describing your product or service, payment and tax details, inspection agreements, a confidentiality agreement, and more.
Most of the contract is customized for you within our document builder. You only need to submit a bit of information, such as:
Sales order number
Names of parties
A description of the product or service
Payment and failure to pay information
Delivery details
Inspection terms
How does a Sales Contract protect the seller?
Non-payment
This contract includes payment details as well as information about what will happen if you are not paid within the agreed time. You can choose to charge interest. If necessary, you can require the other party to pay collections costs and attorney fees, as well.
Product damage
The agreement states that you will be responsible for the quality of the product through delivery. However, as soon as the product is inspected and accepted, you are no longer responsible for any damage. If the product does arrive damaged, you can assign who needs to pay for return shipping.
Default
The contract protects you from default if you declare bankruptcy or property is seized. The contract also defaults if the buyer doesn't pay. To remedy a default, you can write into the contract that if notice is given, you (or they) are allowed a certain number of days to remedy the default.
Force Majeure
This section protects both sides from events that are out of their control such as "acts of god," fire, war, storms and so on. For example, your customer could not take action against you if you couldn't deliver products on time because your warehouse was flooded because of a hurricane.
Dispute resolution
The contract outlines that if a dispute occurs, a mutually acceptable arbitrator will be tasked with assisting to resolve the dispute. It also states that both parties will continue to fulfil their part of the original agreement until a decision is made.
Confidentiality
Often during a sales transaction, each side may learn proprietary information about the other business. This sales contract requires that both sides take reasonable precautions to not disclose confidential information about the other party's business.
Previous agreements
This section states that the current contract supersedes any other previous agreement, including oral agreements. For example, if other pricing was discussed verbally, the price listed in the current contract is the one the buyer is agreeing to, not the verbally quoted price.
Severability and Waiver of Contractual Rights
This basically means that if one part of the contract is proven invalid or unenforceable, that doesn't mean that the other parts of the contract are invalid as well. One provision can be shown invalid, but the rest of the contract is still enforceable. The Waiver part generally means that just because someone cannot enforce their part of the contract now, doesn't mean they can't later.
How does a Sales Contract protect the buyer?
Shipping damage
The contract requires the seller to be liable for the quality of the product until it is delivered to you and you accept the product.
Confidentiality
The confidentiality agreement portion protects you from the seller sharing your business information. During the sales process, they may have learned things about your business that you want to be protected.
Force Majeure
This protects you from obligation should you suffer from an "act of god" or something out of your control such as an earthquake, storm or war. For example, if an earthquake destroyed your building and you will not be operational for some time, you can likely get out of the contract.
Dispute resolution
The seller agrees to use a mutually chosen arbitrator to help solve disputes. While you are in arbitration, the other party is generally still obligated to continue fulfilling their side of the contract.
Default
You can usually get out of the contract if the seller's company is dissolved or declares bankruptcy. You are also protected from any levies placed on them.
Do I need a lawyer to make a Sales Contract?
It is always a good idea to have a lawyer review any contract. If you are a Rocket Lawyer member, you can ask a lawyer specific contract questions for free or have a lawyer review your document for a reduced rate. If the products or services that you sell are costly or you are making a long-term sales agreement, you may benefit from having a lawyer review your document.
---