MAKE YOUR FREE

Warranty Agreement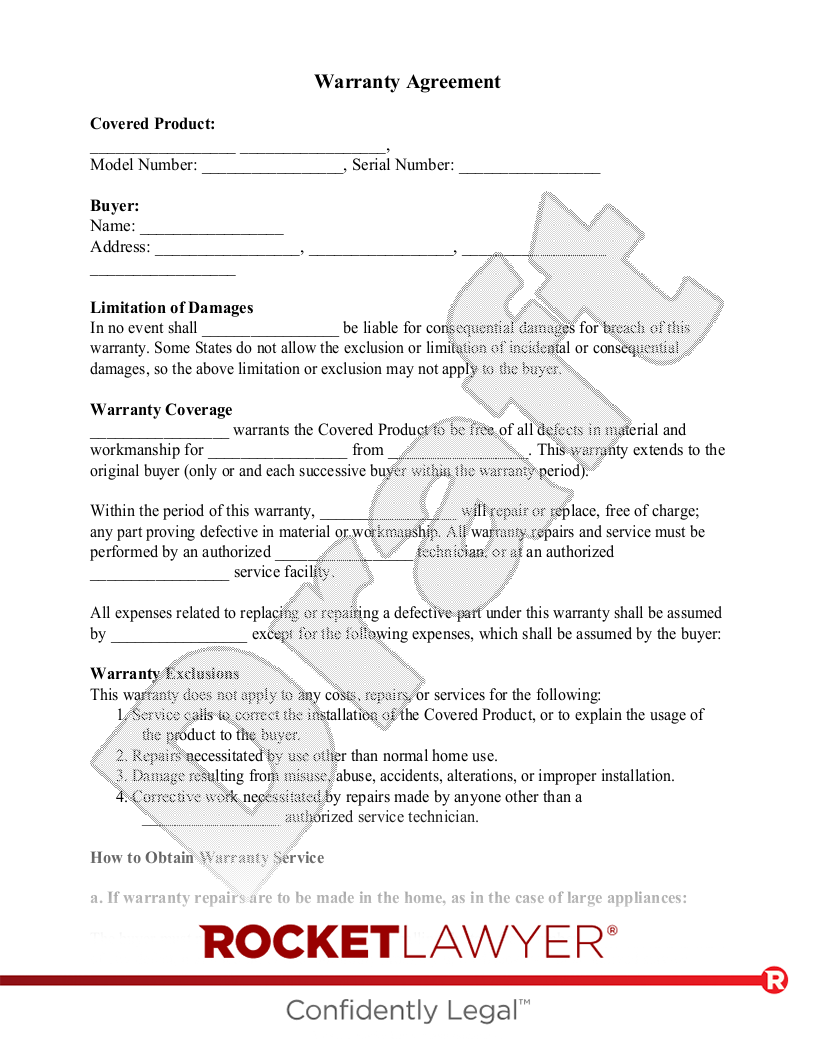 What is a Warranty Agreement?
You're a manufacturer who stands by your products and a Warranty Agreement serves as your written promise to customers to ensure quality. A Warranty Agreement allows you to offer the promise you will repair or replace any part of your product that is not up to snuff for free during a designated time period. A Warranty Agreement can give your buyers some reassurance.

When you provide a warranty, you are making a big statement. A Warranty Agreement is proof that you really believe in your product. And if you are the buyer, it can be the safety net that encourages you to take that leap. Making a big purchase is a huge deal. You want to make sure you are investing in a quality product. What happens if it breaks next month? What if it's just a tiny problem, but labor costs are through the roof? You deserve a product that's guaranteed. Many manufacturers offer that promise. A Warranty Agreement can be a vote of confidence that benefits the manufacturer and the buyer.
When to use a Warranty Agreement:
A manufacturer would like to provide a warranty for one of their products.
Sample Warranty Agreement
The terms in your document will update based on the information you provide
This document has been customized over 40.9K times
Legally binding and enforceable
Ask a lawyer questions about your document