Property Agreement Basics
To bridge the gap between the handshake and the closing, create a Property Agreement to spell out the terms. You can use this agreement whether you're buying a starter home or adding to your portfolio of rentals. For buyer or seller, businesses and individuals, a Property Agreement helps move your transaction to a swift close.
Use the Property Agreement document if:
You're selling property.
You're buying property.
You manage a real estate firm or are an agent.
You're a bank manager specializing in mortgages.
---
<![CDATA[ ]]>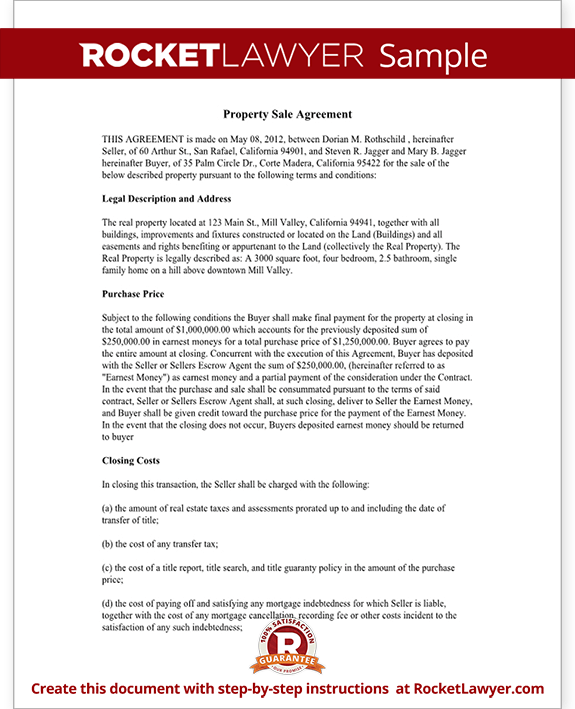 View Sample
Sample Property Agreement
More than just a template, our step-by-step interview process makes it easy to create a Property Agreement.

Save, sign, print, and download your document when you are done.
This document is sometimes called a Property Sale Agreement.

Sample Property Agreement
Our step-by-step interview process makes creating a printable Property Agreement easy.
Make Document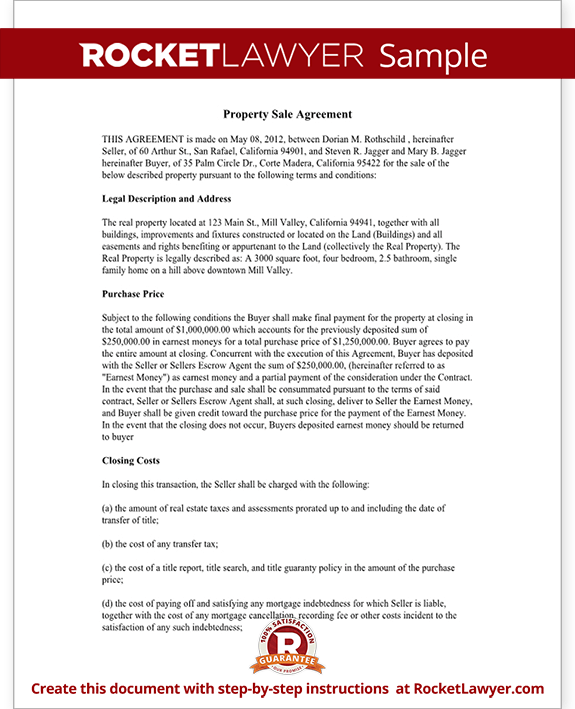 ---
When dealing with real estate, you want to cover all your bases. A Property Agreement can help address everyone's best interest. After all, property is usually a person's biggest investment. You may be putting hundreds of thousands-or even millions-on the table, so there's no room for mistakes. A lot can happen between the offer and the handing over the keys. Signing a Property Agreement means that both buyer and seller have made a commitment-neither can back out without a good reason, and breaking the agreement usually means paying a penalty. If you're a buyer, you'll likely have to hand over some earnest money as part of a Property Agreement. Don't skimp on the details: create a Property Agreement to give your real estate deal a strong foundation.

Other names for this document: Real Estate Purchase and Sale Agreement