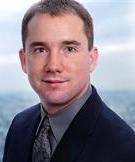 Reviewed by Rocket Lawyer On Call Attorney C. Timothy Murphy III, Esq

If you're renting out your property to a tenant, you'll want to make sure you have a written Lease Agreement signed before the tenant moves into the property. By signing a Lease Agreement, both the landlord and tenant are essentially putting the terms of their agreement to rent the property in writing.
Use the Ohio Lease Agreement document if:
You're leasing residential property to a tenant in Ohio.
You want to a rent a room to a tenant.
You want to lease residential property from a landlord who doesn't have a lease form.
Although there's no standard Lease Agreement, there are still some basic requirements that should be included in every lease. These include: the names of the landlord and tenant; the address of the property; the amount of rent; when the rent is due, who it should be paid to, and where it's to be paid; the amount and purpose of the security deposit; the amount of any late fee; whether pets are allowed; who's responsible for which utilities; and information about lead based paint on the property.

In Ohio, there's also additional requirements that must be included in the lease. For example, In Ohio if the security deposit exceeds one (1) month's rent then the landlord will have to pay 5% interest in the amount of the desposit that exceeds one month's rent. This Lease Agreement is in accordance with Ohio law and includes all the specific information requried by the state of Ohio.
---