A Note Payable is a written record of the terms and conditions of a loan. Sometimes loans can be complicated, but having a record of the details compiled into a single document can help ensure that both parties see eye to eye on the agreement. A Note Payable acts as a detailed receipt of the loan agreement.
Note Payable
You're party to a loan and would like to formalize the agreement in writing.
Your loan includes interest and you wish to prepare an amortization table.
You've been asked to create a Promissory Note to outline the terms of a loan.
---
<![CDATA[ ]]>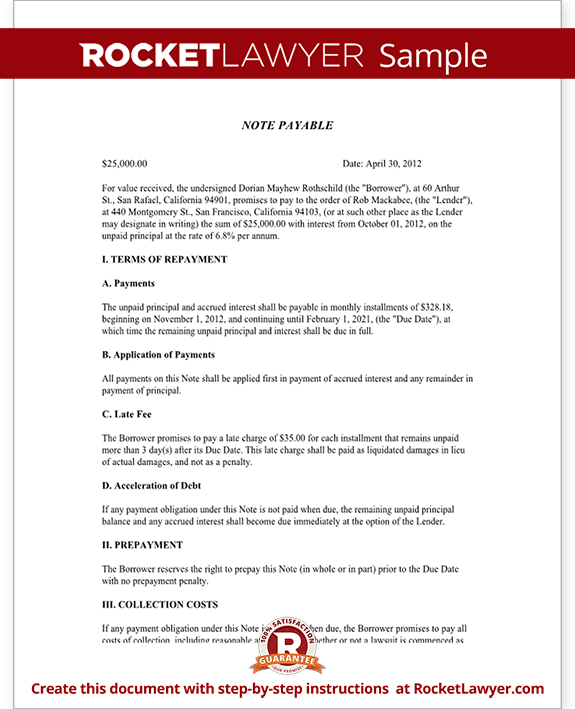 View Sample
Sample Note Payable
More than just a template, our step-by-step interview process makes it easy to create a Note Payable.

Save, sign, print, and download your document when you are done.

Sample Note Payable
Our step-by-step interview process makes creating a printable Note Payable easy.
Make Document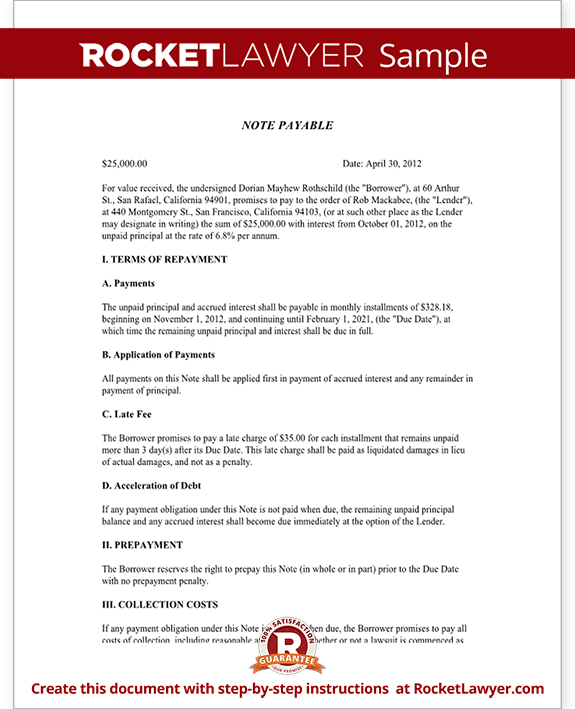 ---
When money is lent, a Note Payable is often required. It details when the payments are due and the amount. If interest is involved, a table with the details can be included to organize that information. Whether you're lending or borrowing money, it's important that you're protected. A Note Payable can help ensure everyone is on the same page when it comes to the details of the loan. The amount, pay schedule, and interest (if applicable) should be squared away. Having a Note Payable penned is your first step to simplifying the loan process.

Other names for this document: Note Payable Form, Note